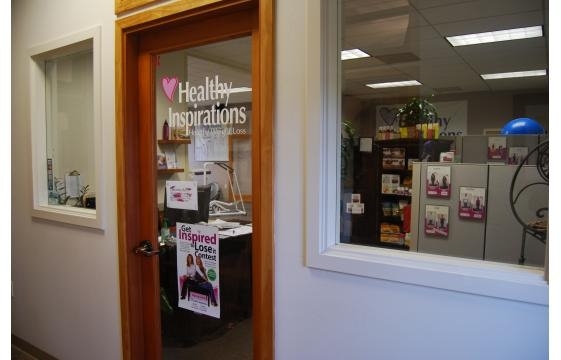 Healthy Inspirations is a total lifestyle program done over an extended period of time to ensure that the client integrated their new behavior as a way of life. Program includes individualized eating plans, one-on-one counseling sessions, personal training, and relaxation rooms. Clients are guaranteed to lose 2-3 pounds per week.
About: Healthy Inspirations of Paso Robles has been improving women's lives for the past 15 years. Healthy Inspirations is dedicated to inspiring women to change their lives. By educating, encouraging, and inspiring them to change life habits that have put the weight on, we will help them lose weight and keep it off for good. Thirty minutes and three times per week is all it takes for the results you want. Clients are guaranteed to lose 2-3 pounds per week.
Testimonials:
"I've been a client at HI for 7 months. During this time, I've lost 44 pounds and over 25 inches! Even more, I feel better about myself than I ever have in my life! The combination of exercise (mostly a circuit, but other equipment is also available) along with a healthy eating regimen, has me feeling "gorgeous" ( a comment from a cousin I hadn't seen in a while)! This program works, but it does require a sincere commitment from anyone who starts. Carol and her team are the best! I really appreciate the one-on-one counseling, the relaxation chair, and the other ladies who use this gym! I'm so excited to be alive and thinner…and on my way to being thin!!" – Madeline G.
Offers:
$50 off enrollment. Can not be combined with any other offer.
Services Offered:
Weight Loss
Fitness
Personal Trainer
One-on-one Coaching
Personalized Nutrition
Diet Solution
Women's Gym
Payment Accepted:
Cash
Check
Visa
MasterCard
Discover
American Express
Parking Situation:
Street,
Parking Lot
No video? Get the