Wine Country Theatre presents, I Do! I Do!
Go see I Do! I Do!
– Wine Country Theatre of Paso Robles, will present the Tony Award winning musical, I Do! I Do! at the Park Ballroom July 10 – 26. This intimate two-person musical follows the marriage between Michael and Agnes from their wedding day through 50 years of married life.
Jennifer Blomfield and John Laird star in this endearing production written by the same team (Tom Jones, Lyricist and Harvey Schmidt, Music) that wrote the longest running musical in history, The Fantasticks. Directed by Cynthia Anthony, with Musical Direction by Debbie Lagomarsino and Choreography by John Lambie, the show begins with all the joys and hopes of a wedding day (and night).
By the time the curtain closes on Act I, Michael and Agnes have had two children — a son and a daughter — and survived a near breakup as each copes with middle age. Their life together continues in Act II with the maturation of their children, leaving them alone together in their house unsure of their relationship now that the children have moved out. Ultimately, this rite of passage in their marriage passes as they prepare for the next phase of self-discovery, and, eventually, move out of their house into retirement and the twilight of their lives.
"Perhaps the best way to describe this story is through the titles of the witty songs.," states Director Cynthia Anthony. "Beginning with the title song, 'I Do! I Do!,' then 'I Love My Wife,' 'Something Has Happened,' 'Love Isn't Everything,' 'Nobody's Perfect,' 'The Honeymoon is Over,' 'When the Kids Get Married,' 'Someone Needs Me,' and 'This House.' The most famous song from the show, 'My Cup Runneth Over,' became an international hit due to its intensely romantic melody and lyrics," said Anthony.
Everyone can relate to this humorous tale of love found, fought for, lost and rediscovered. Asked by a family member, "What's so funny about a couple that's been married for 50 years?" Anthony replied, "What isn't?" Humor, forgiveness, acceptance and self-reflection are all explored in this musical that is set entirely in the bedroom of Michael and Agnes. The intimacy and fights, fears and joys, humor and tears of a troubled, yet loving, marriage are shared with the audience in the lovely Park Ballroom, which has been the theatrical home for Wine Country Theatre this season.
The two stars, Jennifer Blomfield and John Laird, bring outstanding credits to the show.
Jennifer has played leading ladies in over 60 productions. She has founded numerous youth theaters including SLO Children's Theatre at Unity. She has won numerous awards as an actress and is currently in her 10th year as Drama Teacher at Mission College Prep High School. Jennifer also works as a Marriage Family Therapist.
John Laird has been a professional singer/musician in Los Angeles, where he sang on hundreds of records, CD's and radio commercials. He has performed all over the world with performers such as Tony Bennett, Whitney Houston and Michael Bolton. John was nominated for three Grammy Awards and won the Grammy for Best Vocal Performance by a Jazz Group or Duo. Locally John has been very involved in community theatre as a Music Director and Performer. He holds a Master Degree in Psychology and has developed his family's vineyard.
Following their highly successful production of On Golden Pond, Wine Country Theatre has emerged as the newest theatre company in the North County. Attracting an audience of SLO County locals and visitors alike, the theatre company is planning its next season. The next show will be the Neil Simon hit, Last of the Red Hot Lovers, to be presented in November.
Tickets to I Do! I Do! are available through Brown Paper Tickets at 1-800-838-3006, or the website www.winecountrytheatre.com.
Shows run Friday and Saturday evenings at 7:30 p.m. and Sunday matinees at 2 p.m. Wine, desserts and snacks are available for purchase and may be enjoyed during the show.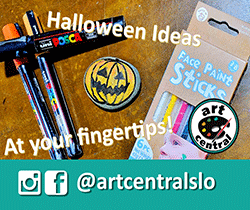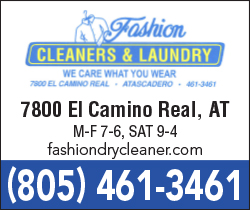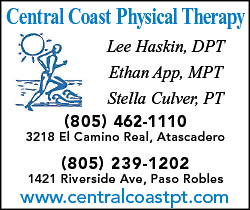 Subscribe to the A-Town Daily News for free!