What's new at the Mid-State Fair?
New rides, rodeos, competitions
–The 2016 California Mid-State Fair starts in a little less than two weeks, and here are some new events and features that attendees can expect this year:
The K-9 Kings Flying Dog Show
The show features eleven different breeds of dogs including rare breeds and rescue dogs, comedy, audience participation, acrobatic trick dog routines, free giveaways and the largest meet & greet in the world. These K9 athletes have been featured on the CBS Reality Show "Greatest American Dog," Animal Planet, NBC Sports and People Magazine. Performances each day at 3 p.m., 5 p.m. and 7:30 p.m. Special additional performance at 1 p.m. on July 23, 24, 25, 26, 30 and 31.
The World Famous Budweiser Clydesdales
The majestic horses are not to be missed, and you can see them up close and personal every day in their stalls, located at the north-east corner of the fair, near the Hearst Equestrian Center. They will also be making special appearances in the daily parade at 4:30 p.m. on July 20, 22, 23 and 29, as well as proudly greeting incoming fair-goers at the Main Entrance Gate starting at 5 p.m. on July 21, 26, 27, 28. You can also see them perform at the Draft Horse Show on July 24 at 2 p.m., during the Country Rodeo Finals on July 30 at 7 p.m. and during the Extreme Team Rodeo on July 31 at 6:30 p.m.
Carnival New Rides
Of course the carnival will feature the always-popular Crazy Mouse, but new this year don't miss the excitement of Tango and Flipper. Tango is a thrill-ride that stands 75 feet tall, has three 'arms' of 8 people each, and twists, turns and flips. Flipper is a circular, spinning speed ride with 12 'cabs' that spin on an individual axis themselves.
Fiesta Del Charro
Fiesta Del Charro is a classic Mexican-style rodeo competition dating back almost 500 years, complete with traditional Charros. The fast-paced rodeo action, paired with authentic Hispanic Flare, makes for an event like no other. The performance will include Bull Jumpers, a Bull Riding competition between American and Mexican Charro riders, Trick Roping, Dancing Horses, and Escarmusa (Mexican Drill Team). The combination of traditional Bronc Riding, American-style Bull Fighting and live Mariachi bands will bring the flavor of Mexico to the sport of the rodeo. The rodeo will be announced in both English and Spanish, with live Mexican music. It takes place Sunday, July 31 at 2:30 p.m. and the cost is $25 per person.
Extreme Team Rodeo
Featuring fan favorites like the Bull Jumpers from France and Spain, Bull Riding, Bull Fighting, Bull Poker, the Ring of Fire, Toro Teeter Totter and Flying Cowboyz FMX act. This action-packed show includes audience/team interaction and is here for one performance only on Sunday, July 31 at 6:30 p.m. and the cost is $25 per person.
The Rummage Race
On display each day of the fair, head to the Frontier Pavilion to see the Ultimate Upcycle Challenge, The Rummage Race. Locals young and old have restored various "tired" items that have been judged by the Three Speckled Hens. Winning entries are on display and for sale.
Industrial Arts New Location
The Industrial Arts projects have a brand new display-location for 2016… now located in The Barn on Equestrian Lane. Due to the overwhelming popularity of the program, the awards program and project auction will be starting at 1:30 p.m. on July 21 in the Livestock Pavilion, during the Cattlemen's & Farmer's Day celebration. The Industrial Education Program was started over 20 years ago, and last year alone raised over $60,000 for the students.
California Craft Spirits Competition
High quality craft spirit production is the hottest trend within in the specialty beverage business today. As a result, 2016 marks the beginning of the fair's newest competition, Craft Spirits. The purpose of this judging is to help promote the craft distillers who are producing the finest quality artisan spirits in California and to give participating distillers valuable feedback on the quality and process of their spirits. Check out the display in Estrella Hall every day of the fair.
Hot Shot Thrill Ride
The most exciting thrill attraction available as passengers are propelled up to 240 feet at speeds of almost 100 miles per hour. The slingshot does not use bungees or rubber ropes, but instead, utilizes a patented spring propulsion technology with heavy duty steel cables and 720 specially designed spring packs, creating the safest reverse ejection system available in the world.
The 2016 California Mid-State Fair runs July 20 through July 31. This year's theme is "The Adventure Continues…"
Concerts:
WED July 20 – Fall Out Boy with special guest @ 7:30 p.m.
THU July 21 – Justin Moore with special guest Joe Nichols @ 7:30 p.m.
FRI July 22 – Fergie with special guest @ 7:30 p.m.
SAT July 23 – Blake Shelton with Caroline Kole @ 7:30 p.m.
SUN July 24 – Tim McGraw with Brooke Eden @ 7:30 p.m.
MON July 25 – Hollywood Vampires with special guest @ 7:30 p.m.
TUE July 26 – Don Henley with special guest Ashley Monroe @ 7:30 p.m.
WED July 27 – Duran Duran with CHIC featuring Nile Rodgers @ 7:30 p.m.
THU July 28 – Evening of Blues & Brews w/ Kenny Wayne Shepherd & Jonny Lang @ 7 p.m.
FRI July 29 – Evening of Music & Wine with Brian Wilson 7 p.m.
SAT July 30 – Country Rodeo Finals @ 7 p.m.
SUN July 31 – Fiesta Del Charro @ 2:30 p.m.
SUN July 31 – Extreme Team Rodeo @ 6:30 p.m.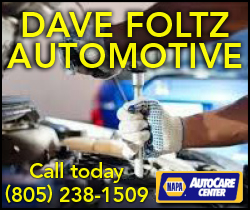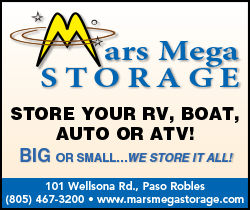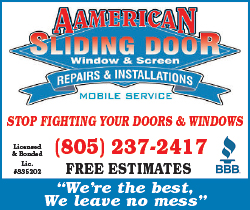 Subscribe to the A-Town Daily News for free!