'Werewolf murderer' sentenced to 50 years to life
Atascadero resident Mark Andrews faces prison after murder conviction
By Paula McCambridge
Mark Andrews was sentenced to serve 50 years to life in prison Tuesday after being convicted of first-degree murder of his Atascadero neighbor, Colleen Barga-Milbury, in 2013.
Andrews' courtroom drama included an attempt at an insanity plea, claiming that he believed to have been a werewolf and his neighbor a vampire. In the end, he was deemed competent to stand trial.
All of that followed a bloody scene two years ago where Barga-Milbury was found to have been shot twice, once in the head and once in her body, and left to die in the doorway of her home. Her body was discovered by her autistic teenage son, and Andrews sat in his nearby yard watching events unfold that eventually drew law enforcement and volunteers from several agencies to help investigate the crime scene.
"Investigating the scene was a many-hours-long process that lasted through the night," said Atascadero Police Commander Joe Allen, who was on the scene until 3 a.m. the following morning.
Allen said the initial search warrant would be only good as long as the scene remained active, so someone had to stay on site through the night. Allen was alone for the hours between about 1 and 3 a.m.
"I had noticed during the evening that there was a guy in a chair in a yard about 75 to 100 feet above, watching and smoking throughout the process," Allen said. "I stayed at the house until 3 a.m., and he's still out there in the yard smoking a cigarette."
Many interviews were conducted as law enforcement looked for any leads they could find. during that time, Allen said there was a neighbor who said, "What about this guy?" referring to Andrews and what the neighbor described as questionable behavior.
The lead panned out, and Andrews wound up arrested and brought into the Atascadero Police Department for questioning. From a search warrant, several rifles were identified at Andrews' residence, including the murder weapon.
"The detective team did a masterful job," Allen said, adding that prosecutors followed suit. "It was a long, tedious road, but we're all happy with the verdict and sentence. Our entire department and district attorney's office is satisfied with the outcome of the process. We got this person who was a threat to society, off the streets."
Allen said Barga-Milbury's son is living with family out of the state.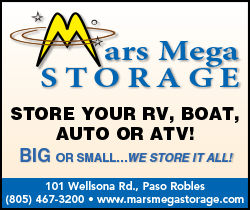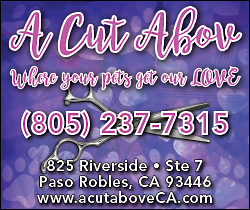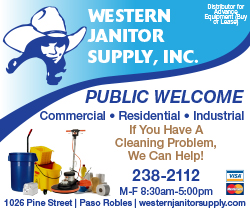 Subscribe to the A-Town Daily News for free!