Weekend events in Atascadero

Upcoming events in Atascadero and the North County
–There's always something exciting to do and see in Atascadero, from special events, to shopping, dining, tours, wine tasting and more. The city of Atascadero and surrounding areas host events throughout the year, below is a list of current events happening this week in both Atascadero and the North County.
---
Templeton Oktoberfest –  Sept 30
Tickets are now on sale for the inaugural Templeton Oktoberfest, a beer festival in the German tradition. The event will feature unlimited tasting from over a dozen local breweries, plus the option to purchase a commemorative stein. Patrons will also enjoy traditional German cuisine, drinking games and live music by Trio Internationale. Attendees are encouraged to dress the part and enter to win a prize.
The event is being held in the Templeton Park on Sept 30 from 1 – 5 p.m. Come early and enjoy the Templeton Farmer's Market from 9 a.m. – 12:30 p.m.
Templeton Oktoberfest is for adults 21 and older only; no babies or children are allowed in the event. Tickets are $30 in advance and $40 at the door for wine tasting or $15 for non-drinkers over 21.
The playground, restrooms and upper field will still be open to the public on that afternoon. Attendees are welcome to bring a low back chair or picnic blanket to enjoy the shady grass, but no coolers, animals or outside alcohol is allowed. For more information or to purchase tickets, visit the Templeton Oktoberfest website or call the Templeton Chamber of Commerce at (805) 434-1789.
---
Cambria Scarecrow Festival — Oct 1–31
Hundreds of handcrafted scarecrows are on view, bowling, bathing, pedaling, fishing and flying through Cambria, San Simeon and Harmony and framing a month of other activities. For more information about the scarecrows and related events, visit the Cambria Scarecrow Festival website, call (805) 395-2399 or email info@cambriascarecrows.com.
---
Pioneer Day Paso Robles—Oct 14
Various locations throughout Paso Robles from 10 a.m.6 p.m. Activities include classic car judging, little cowboy/cowgirl contest, Pioneer Day parade, free bean feed in the park and more. For information visit the Paso Robles Pioneer Day website or call (805) 835-7026.
---
Upcoming events in Paso Robles and North San Luis Obispo County
Colony Days Parade and Festivities – Oct 21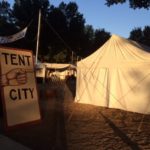 Colony Days Parade begins at 10 a.m. sharp and festivities are ongoing throughout the day, including a tour of City Hall and the Colony House. The parade route starts at Curbaril along El Camino Real and through Traffic Way. After the parade, come on down to Sunken Gardens and Tent City to enjoy the festivities, history and experience life the way it used to be during the early days of the Colony of Atascadero! There will be something for all ages – the event is FREE to the public!
---
Tent City After Dark Bluegrass Concert – Oct 21
Enjoy a Bluegrass Concert in Sunken Gardens 6 – 8 p.m. following the Colony Days celebration. Tickets $10 in advance from the Colony Days website.
---
Zoo Boo at Charles Paddock Zoo – Oct 28
The Charles Paddock Zoo invites the public to its annual Halloween event. Admission includes a variety of activities, so bring the whole family to a not too scary and wild night at the zoo.
Oct 28, 5-8:30 p.m. Regular Admission $10 per person Members $9 per person Ages 2 and under FREE For more information call (805) 461-5080. The Charles Paddock Zoo is located at 9100 Morro Road, Atascadero
---
Submit your events for publication
The A-Town Daily News welcomes event submissions. Items submitted to the Local Events Calendar will be published in the A-Town Daily News, Paso Robles Daily News and San Luis Obispo County Visitors Guide. They will also be considered for publication in this Weekend Events in Atascadero page. Click here to submit your event or email skye@accesspublishing.com.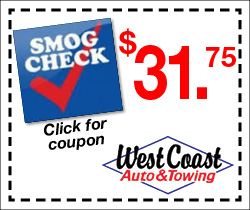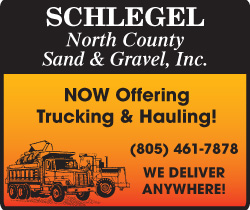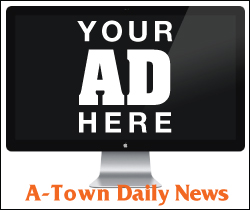 Subscribe to the A-Town Daily News for free!