Weekend events in Atascadero

 Upcoming events in Atascadero and the North County
–There's always something exciting to do and see in Atascadero, from special events, to shopping, dining, tours, wine tasting and more. The city of Atascadero and surrounding areas host events throughout the year, below is a list of current events happening this week in both Atascadero and the North County.
---
Atascadero Farmer's Market—Feb 21
Every Weds from 3-5 p.m. browse the fresh produce and products made by locals at the Sunken Gardens in Beautiful Atascadero.
---
Women In Business Pop-Up Networking Event—Feb 23
A casual and free event, designed to bring the women of our community together. From 5:30- 7:00 pm., Friday February 23, local women from businesses will be sharing what they do. Please bring a raffle item to promote your business. Bring a friend, your business cards, meet new people and share what you do! Blue Oak Realty & Property Management 1400 Railroad Street Suite 103 Paso Robles, California. For more information, visit www.pasorobleschamber.com
---
Paso Robles Home, Garden & Gourmet Expo—Feb 24
Stop by and speak to local professionals including general contractors, flooring experts, landscapers, kitchen and bath cabinet companies, solar energy professionals, to make your home dreams a reality! There will be a variety of live cooking demonstrations and workshops taking place throughout the weekend as well as the Taste Buds Best Chef Competition// . Chefs will receive a Talley Box of produce and fruits and protein courtesy of Larder Meat Company. A panel of professional judges will oversee the blind arbitrating while the attendees of the Inspired Home Expo can taste and vote for the People's Choice. Chefs will be judged on use of ingredients, presentation, taste and originality.
---
Festival Mozaic WinterMezzo Notable Encounter Dinner—Feb 24
Join Festival Mozaic artists in a musical and culinary adventure. Award-winning wines from Tablas Creek Vineyard are paired with local, fresh cuisine by Chef Jeffery Scott at the historic Paso Robles Park Ballroom. Enjoy the hospitality of San Luis Obispo County and hear the artists perform program highlights from 5:30-9:00 p.m. on Saturday, February 24. $135-$145. Located at Park Ballroom, 1232 Park Street, Paso Robles, CA 93446 Ticket price includes 3-course dinner, wine, and musical presentation. For more information, visit www.festivalmozaic.com
---
Saturday Live Feat. Dulcie Taylor At Vina Robles Winery—Feb 24
Every Saturday, we invite you to slow down from your week, sit back and enjoy live music – all while savoring award-winning Vina Robles wines. From 1-4 p.m. enjoy complimentary music with food and wine available for purchase. For more information, visit www.vinarobles.com
---
Growing Your Business from A to Z—Feb 24
From 1-4 p.m on Saturday, February 24. Effective marketing strategies are a must if you are going to get seen and heard. Guerrilla Marketing and email campaigns will help you to reach both new and existing customers to make more sales. Held at Kennedy Club Fitness, 500 S. River Road, Paso Robles. For more information and to register, visit www.constantcontact.com and www.score.org
---
North County Wedding Faire—Feb 25
North County's Spring Wedding show and faire is Sunday, February 25, from 3:30-6:30 p.m. at the Pavillion on the Lake, Atascadero, California. You'll find giveaways, champagne and wine, food, fun and free admission!
Z Day Car Show in Atascadero—Mar 10
SoCalZ's are coming to Downtown Atascadero for the annual car show on March 10, 2018 from 10 a.m.- 4 p.m. The car show is hosted by Fast Intentions, and will include Z cars from all generations from across the state. Food trucks, music, entertainment, racing simulators, a mobile dyno machine, trophies, models, raffles, vendors, a beer island, media coverage and special guest appearance by Formula Drift Champion Chris Forsberg. For more information visit www.VisitAtascadero.com
---
Atascadero Irish Fest and Leprechaun Run-Mar 17
Celebrate St. Patty's day with a professionally timed 3 mile run. The tickets includes unlimited beer tasting, logo glass, and access to fun games and music. Costume contest, and Central Coast Pipe and Drums performance will bring the fun and excitement. Irish food is available for purchase. The Irish Fest is from 1-5 p.m., and is located at The Pavillion on the Lake, in Atascadero. Tickets for the run cost $20, and $28 for corned beef or shepherds pie.  For more information please visit www.runnercard.com. For tickets please see www.brownpapertickets.com
---
Dancing With Our Stars—Mar 22-24
Enjoy an evening of local celebrity dancers, catered dinner, silent auction and more while supporting local nonprofits. Tickets are $85 and can be purchased online from Friends of the Atascadero Library. The location is the Pavilion on the Lake, 9315 Pismo Avenue, Atascadero at 5:30 p.m. each evening.
---
Art and Wine Tour—Mar 23
Enjoy fine wine while visiting downtown Atascadero merchants and touring Historic City Hall between 5:30-8 p.m. Tickets are $15. For more information contact Atascadero Chamber of Commerce at (805) 466-2044.
---
Central Coast Craft Beer Fest—Mar 24
Enjoy 40+ breweries, five wineries, two cideries, and live music at the Sunken Gardens in Atascadero. Admission includes a commemorative cup and unlimited two ounce pours. VIP Session is from noon-1 p.m. and includes early entry and beer and food pairings. General Admission is from 1-4 p.m. Tickets are $25-$50 and can be purchased online from the festival website. The Central Coast Craft Beer Fest benefits local charities and the Central Coast Brewers Guild.
---
Tent City Marathon—Mar 25
Help benefit the Atascadero Printery Foundation with free race photos, finisher's beer or cupcakes, on-course entertainment, multiple on-course aid stations, post race live music and a racers TLC tent for Post Mileage Yoga, foam roller area, and massage. The Tent City Marathon is sure to be a memorable and fun time on California's beautiful central coast. Register online at the Tent City Marathon website.
---
Spring Festival at Charles Paddock Zoo—Mar 24 – April 8
Come enjoy fur and feathers for a limited time! The Spring Festival is included with general admission to the Zoo. Charles Paddock Zoo is located at 9100 Morro Road, Atascadero. For more information call (805) 461-5080 or visit the zoo website.
---
Submit your events for publication
The A-Town Daily News welcomes event submissions. Items submitted to the Local Events Calendar will be published in the A-Town Daily News, Paso Robles Daily News and San Luis Obispo County Visitors Guide. They will also be considered for publication in this Weekend Events in Atascadero page. Click here to submit your event or email skye@accesspublishing.com.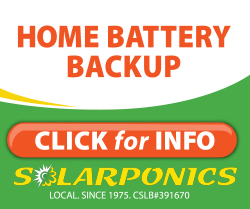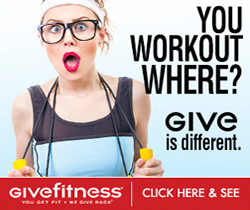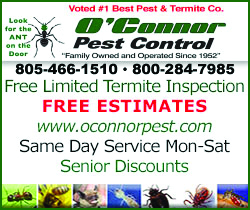 Subscribe to the A-Town Daily News for free!