Weekend events in Atascadero

Upcoming events in Atascadero and the North County
–There's always something exciting to do and see in Atascadero, from special events, to shopping, dining, tours, wine tasting and more. The city of Atascadero and surrounding areas host events throughout the year, below is a list of current events happening this week in both Atascadero and the North County.
---
Grand Opening North County Farmers Market at Sunken Gardens – Apr. 5
The City of Atascadero and the North County Farmer's Market are extremely pleased to announce the relocation of Farmer's Market to the Sunken Gardens in Downtown Atascadero! The move from the Smart & Final location to the Sunken Gardens will take place on Wednesday, April 5th, and then Atascadero's Farmer's Market will be held at the Sunken Gardens every Wednesday from 3:00 pm – 6:00 pm. The City and the North County Farmers market will team up for a Grand Opening celebration on April 5th with food trucks and entertainment to welcome everyone back to the downtown location. Learn more
---
Conservation Celebration – Apr. 8
Welcome Spring in style at the Charles Paddock Zoo's Annual Conservation Celebration! Mark your calendars for Saturday, April 8th, 10 a.m. to 2 p.m. to kick off the month of April. Enjoy activities throughout the Zoo and experience a variety of conservation practices and plenty of fun facts and activities for the kids! Activities are included with admission. Learn more
---
805 Spring Fling Boutique – May 6
Take a stroll around our boutique & find fun, unique items, Mother's Day gifts and more perfect for spring! This event will take place from 10 a.m. to 3 p.m. at the Best Western Colony Plus located at 3600 El Camino Real in Atascadero. Learn more
---
Friends of Atascadero Lake LakeFest 2017 – May 20
A family day of fun. Live music, beer garden, food and vendor booths, cardboard boat races, stand up paddle board try-outs and races, raffle. Fun, fun, fun! All funds raised are for improvements to Atascadero Lake. Learn more
---
Submit your events for publication
The A-Town Daily News welcomes event submissions. Items submitted to the Local Events Calendar will be published in the A-Town Daily News, Paso Robles Daily News and San Luis Obispo County Visitors Guide. They will also be considered for publication in this Weekend Events in Atascadero page. Click here to submit your event, or email skye@accesspublishing.com.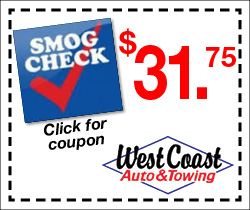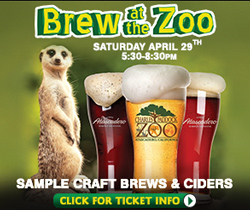 Subscribe to the A-Town Daily News for free!