Weekend events in Atascadero

Upcoming events in Atascadero and the North County
–There's always something exciting to do and see in Atascadero, from special events, to shopping, dining, tours, wine tasting and more. The city of Atascadero and surrounding areas host events throughout the year, below is a list of current events happening this week in both Atascadero and the North County.
Central Coast Cider Festival – May 13
In an area that is becoming known for its wine, food, and craft beer, the Central Coast will now have its own cider festival too. The 2nd Annual Central Coast Cider Festival will be held on Saturday, May 13 at Atascadero Pavilion on the Lake. Ticket includes tastings, dinner, and music. Come listen to great music by Erin & The Earthquakes, while enjoying an English Pig Roast dinner prepared by Chef Jeffery Scott. Tickets are $65 and available online.
---
Friends of Atascadero Lake LakeFest 2017 – May 20
A family day of fun. Live music, beer garden, food and vendor booths, cardboard boat races, stand up paddle board try-outs and races, raffle. Fun, fun, fun! All funds raised are for improvements to Atascadero Lake. Learn more.
---
---
14th Annual Pinot & Paella Festival – June 4
The Pinot Pinot Producers and talented local chefs will once again share an afternoon of great wine, creative Paella dishes, and live dance-inducing Latin guitar fusion beats of Incendio on Sunday, June 4, 2017. The event is a fundraiser for local youth performing arts and is held at the Templeton Community Park, Templeton, Calif. Tickets are $75 and available online.
---
Atascadero Lakeside Wine Festival – June 24
The 2017 Atascadero Lakeside Wine Festival will be held June 24 at Atascadero Lake Park, 9100 Morro Road. The event runs from 4-8 p.m. and is a fundraiser for the Charles Paddock Zoo. Tickets are $60 in advance or $75 at the gate.
---
Submit your events for publication
The A-Town Daily News welcomes event submissions. Items submitted to the Local Events Calendar will be published in the A-Town Daily News, Paso Robles Daily News and San Luis Obispo County Visitors Guide. They will also be considered for publication in this Weekend Events in Atascadero page. Click here to submit your event or email skye@accesspublishing.com.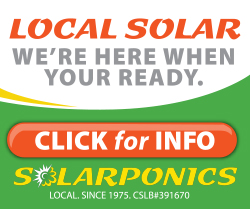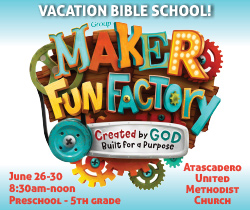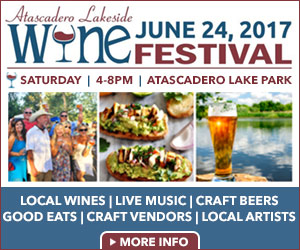 Subscribe to the A-Town Daily News for free!