Weekend events in Atascadero

Upcoming events in Atascadero and the North County
–There's always something exciting to do and see in Atascadero, from special events, to shopping, dining, tours, wine tasting and more. The city of Atascadero and surrounding areas host events throughout the year, below is a list of current events happening this week in both Atascadero and the North County.
---
Tuesdays in the Park Community BBQ – June 13 – Aug 22
Bring friends and family for a fun filled evening every Tuesday throughout the summer at the Atascadero Lake Park, 9100 Morro Road from 5-7 p.m. Enjoy a BBQ complete with dessert and a live concert by the Atascadero Community Band from 7-8 p.m.
Pre-sale tickets: $12 Adults (11 years and up), $10 Seniors 60 years and up, $8 Children 10 years and under.
Walk-in tickets: $13 Adults (11 years and up), $11 Seniors 60 years and up, $9 Children 10 years and under.
Tickets are available from the host organization or the Atascadero Chamber Office, 6904 El Camino Real, Atascadero (805) 466-2044.
Event is hosted by various nonprofit organizations and the Atascadero Chamber of Commerce:
June 13 – Atascadero Elks Lodge #2733 and United Methodist Church
June 20 – Rotary Club of Atascadero
June 27 – Friends of the Atascadero Library
July 11 – Philanthropic Education Organization and Community Church of Atascadero
July 25 – ECHO (El Camino Homeless Organization)
Aug 1 – Kiwanis Club of Atascadero
Aug 8 – Quota International of Atascadero, Atascadero Colony Days Committee, Atascadero Printery Foundation
Aug 15 – Atascadero Veterans Memorial Foundation and Friends of the Atascadero Lake
Aug 22 – Atascadero Chamber of Commerce and Boy Scout Troops 111 and 176
---
The 2017 Saturday in the Park Summer Concert Series –  June 17 – Aug 12
Saturdays from 6:30-8:30 p.m. at Atascadero Lake Park, 9305 Pismo Ave., Atascadero. Free admission. The summer lineup is:
June 17, Royal Garden Swing Orchestra Big Band (Jazz Night)
(June 24–No Concert-Atascadero Wine Festival)
July 1, The Jammies (Rock/ Reggae) – Sponsored by Daylight Home Lighting & Patio
July 8, The Stellar Band (Rock/ Country)
July 15, Soundhouse (Rock/ Country)
July 22, The Brass Factory (Soul/ R&B)
July 29, Martin Paris Band (Classic Rock/ New Country) – Sponsored by Atascadero Performing Arts Committee
Aug. 5, Truth About Seafood (Classic/ Modern Rock)
Aug. 12, The JD Project (Rock/ Blues/ Country) – Sponsored by Starna Cells
---
---
The 15th Annual Ice Cream Zoofari – July 15
Cool down on a warm summer evening for the Charles Paddock Zoo and Doc Burnstein's Ice Cream Lab ice cream-filled event. Entry includes "all you can eat" ice cream sundaes, root beer floats, sugar-free treats and more at the Charles Paddock Zoo, 9100 Morro Road, Atascadero, 5:30-8:30 p.m.
Tickets $8 for 3 – 11 years, $12 for 12 years and up. Free for under two years. Zoo members receive $2 discount on all tickets. For more information (805) 461-5080.
---
Summer Movies in the Gardens – Aug 5, 12, 26 and Sept 2
Free movies each Saturday starting at 8:15 p.m. at Sunken Gardens Park, 6500 Palma Ave., Atascadero. Concessions for purchase provided by St. Luke's Episcopal Church. Bring blankets and lowback chairs. For more information visit the City of Atascadero website or call (805) 470-3360.
---
Hot El Camino Cruise Night – Aug 18 – 19
The annual two-day event featuring a car show by the Mid State Cruisers and more is on Aug 18 – 19 this year. Event starts at 6:30 p.m. on Aug 18. For more information about all of the activities call the Atascadero Recreation Department at (805) 470-3360 or visit the website.
---
Submit your events for publication
The A-Town Daily News welcomes event submissions. Items submitted to the Local Events Calendar will be published in the A-Town Daily News, Paso Robles Daily News and San Luis Obispo County Visitors Guide. They will also be considered for publication in this Weekend Events in Atascadero page. Click here to submit your event or email skye@accesspublishing.com.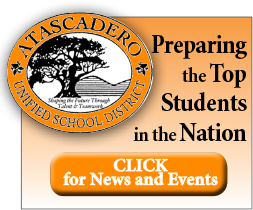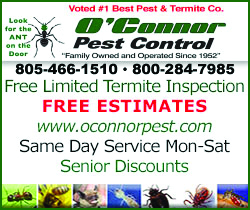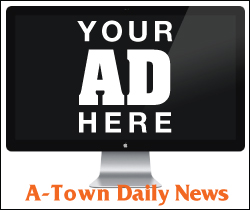 Subscribe to the A-Town Daily News for free!