Weekend events in Atascadero

Weekend events in Atascadero and the North County
–There's always something exciting to do and see in Atascadero, from special events to shopping, dining, tours, wine tasting and more. The city of Atascadero and surrounding areas host events throughout the year, below is a list of current events happening this week in both Atascadero and the North County.
---
Bristols Cider House welcomes Jstreet & The Leisurnaut—May 17
Every Thursday join Bristol Cider House and enjoy Love.Joy.Eat, serving up delicious Asian fusion burrito bowls. Scheduled to play is Jstreet & The Leisurnaut, at 6:30 p.m. and they are known for pumping out some funky bluesy tunes. For more information visit www.bristolscider.com
---
3rd Annual Lake Fest & Cardboard Boat Regatta—May 19
Saturday, May 19 from 10 a.m.-4 p.m. at Atascadero Lake Park. Activities for all ages starting in the morning with Cardboard Boat Races, Stand-up Paddleboard Races, Music, 2 for 1 Zoo Tickets, Beer Garden, Kids Activities, Food & Vendors! All proceeds benefit special projects for the Lake. Presented by Friends of Atascadero Lake. For more information, go to www.FriendsOfAtascaderoLake.com Event is free to the Public, all proceeds go to friends of Atascadero Lake.
---
Bristols Cider House welcomes Ben Hein & Danny DeJong—May 19
Ben Hein and Danny DeJong are an awesome duo, focussing mostly on covers, and are known to keep it interesting with anything John Denver, Sublime, and even Katy Perry. Paired with greek food and cider you are bound to have the perfect night. For more information, visit www.bristolscider.com.
---
Cub Scouts Drive-Thru BBQ Fundraiser—May 20
From 11 a.m. – 2 p.m. help the local Cub Scouts at their annual Drive-Thru BBQ Fundraiser. Serving up Tri-Tip, slow BBQ'd to perfection along with beans, bread, salad, and topped off with cookies. For only $40 you can feed a family of 4 with this all-inclusive BBQ meal! Located at 9555 Morro Road, in Atascadero. For more information, visit www.eventbrite.com.
Upcoming events in Atascadero
---
Memorial Day Ceremony & BBQ—May 28
On May 28 from 12 to 3 p.m. a Memorial Day Ceremony & BBQ will be held at the Faces of Freedom Veterans Memorial, on Hwy 41 at Atascadero Lake Park.
---
Saturday in the Park Summer 2018 Concert Series—June 16- Aug 11
Summer Concert Series at the Atascadero Lake Park Bandstand. Concerts are free to the public, and food is available. For more information call (805) 470-3360. Concerts will be every Saturday through August 11th- only exception is June 23rd. For more information, visit www.visitatascadero.com.
---
2nd Annual Colony Days 4th of July Bluegrass Freedom Festival—July 4
On July 4 form 4 to 8 p.m. guests are invited to enjoy a variety of bluegrass bands, boating, bounce houses and games. Admission is free and there will be food, beer and wine available for purchase. If you have plans for Fireworks, you can enjoy this event on your way out to the Coast. For more information, visit www.atascaderofourthofjuly.com.
Submit your events for publication
The A-Town Daily News welcomes event submissions. Items submitted to the Local Events Calendar will be published in the A-Town Daily News, Paso Robles Daily News and San Luis Obispo County Visitors Guide. They will also be considered for publication in this Weekend Events in Atascadero page. Click here to submit your event or email skye@accesspublishing.com.
More events can be found listed at our Calendar www.pasoroblesdailynews.com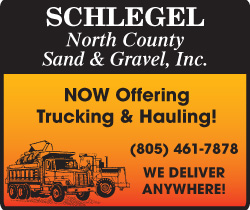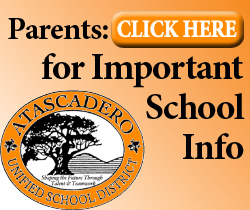 Subscribe to the A-Town Daily News for free!