Weekend events in Atascadero

Upcoming events in Atascadero and the North County
–There's always something exciting to do and see in Atascadero, from special events, to shopping, dining, tours, wine tasting and more. The city of Atascadero and surrounding areas host events throughout the year, below is a list of current events happening this week in both Atascadero and the North County.
---
Tuesdays in the Park Community BBQ – June 13 – Aug 22
Bring friends and family for a fun filled evening every Tuesday throughout the summer at the Atascadero Lake Park, 9100 Morro Road from 5-7 p.m. Enjoy a BBQ complete with dessert and a live concert by the Atascadero Community Band from 7-8 p.m.
Pre-sale tickets: $12 Adults (11 years and up), $10 Seniors 60 years and up, $8 Children 10 years and under.
Walk-in tickets: $13 Adults (11 years and up), $11 Seniors 60 years and up, $9 Children 10 years and under.
Tickets are available from the host organization or the Atascadero Chamber Office, 6904 El Camino Real, Atascadero (805) 466-2044.
Event is hosted by various nonprofit organizations and the Atascadero Chamber of Commerce:
June 13 – Atascadero Elks Lodge #2733 and United Methodist Church
June 20 – Rotary Club of Atascadero
June 27 – Friends of the Atascadero Library
July 11 – Philanthropic Education Organization and Community Church of Atascadero
July 25 – ECHO (El Camino Homeless Organization)
Aug 1 – Kiwanis Club of Atascadero
Aug 8 – Quota International of Atascadero, Atascadero Colony Days Committee, Atascadero Printery Foundation
Aug 15 – Atascadero Veterans Memorial Foundation and Friends of the Atascadero Lake
Aug 22 – Atascadero Chamber of Commerce and Boy Scout Troops 111 and 176
---
The 2017 Saturday in the Park Summer Concert Series –  June 17 – Aug 12
Saturdays from 6:30-8:30 p.m. at Atascadero Lake Park, 9305 Pismo Ave., Atascadero. Free admission. The summer lineup is:
June 17, Royal Garden Swing Orchestra Big Band (Jazz Night)
(June 24–No Concert-Atascadero Wine Festival)
July 1, The Jammies (Rock/ Reggae) – Sponsored by Daylight Home Lighting & Patio
July 8, The Stellar Band (Rock/ Country)
July 15, Soundhouse (Rock/ Country)
July 22, The Brass Factory (Soul/ R&B)
July 29, Martin Paris Band (Classic Rock/ New Country) – Sponsored by Atascadero Performing Arts Committee
Aug. 5, Truth About Seafood (Classic/ Modern Rock)
Aug. 12, The JD Project (Rock/ Blues/ Country) – Sponsored by Starna Cells
---
2017 Big Taste at the Big Event- June 17
Put on your cowboy hat and boots and join the Big Brothers Big Sisters of San Luis Obispo County for a "grand ole time" at the beautiful Oyster Ridge, 5991 West Pozo Road in Santa Margarita. Enjoy local food, wine, beer, and silent and live auctions! Saturday, June 17 from 4-8 p.m. Tickets $75 per person. To buy tickets, click here or call (805) 781-3226.
---
7th Annual Mayor's Winemakers Dinner – June 23
The Atascadero Kiwanis Club joins with the City of Atascadero to host the 7th Annual Mayors' Winemakers Dinner at the Pavilion on the Lake on Friday, June 23, 2017. Starting at 5 p.m. The dinner features a gourmet meal and 33 winemakers, with at least two winemakers at each dinner table. There will be silent and live auctions featuring fine North County wines, and handcrafts and art created by Kiwanis members. Proceeds benefit the Boys and Girls Club of North San Luis Obispo. Cost: Cost: $85 per ticket, $500 per table (two winemakers at each table), $1,000 to Sponsor and purchase a corporate-sponsored table.
For ticket information contact the Atascadero Kiwanis Club at (805) 610-7229 or email: kiwanisatascadero@gmail.com.
---
Atascadero Lakeside Wine Festival – June 24
The 2017 Atascadero Lakeside Wine Festival will be held June 24 at Atascadero Lake Park, 9100 Morro Road. The event runs from 4-8 p.m. and is a fundraiser for the Charles Paddock Zoo. Tickets are $60 in advance or $75 at the gate.
---
Optimist Wine Festival Golf Tournament – June 24
The 7th Annual Wine Festival Benefit Golf Tournament benefiting Atascadero Optimist Club Scholarship Fund. Saturday, June 24. Shotgun Start: 8:00 a.m., four person scramble format. Entry Fee: $70 per golfer until June 17, $80 per golfer after. Entry fee includes green fee, range balls and tri-tip lunch. Contest prizes are awarded directly following play. Chalk Mountain Golf Course, 10000 El Bordo Ave., Atascadero. Click here to download the entry form.
---
Paso Pops – July 1
The Paderewski Festival in Paso Robles presents Paso Pops, its 2nd annual patriotic-themed concert and Independence Day celebration on the Saturday closest to the 4th of July – July 1. To be held at the new Paso Robles Horse Park, The San Luis Obispo Symphony, paired with Youth Symphony members and led by Tulare County Symphony and Pasadena Symphony conductor Bruce Kiesling, will perform a 90-120 minute patriotic "Pops" program with a fireworks finale. Tickets are available online.
---
Atascadero 4th of July Bluegrass Freedom Festival – July 4
From 4-8 p.m. on July 4, Atascadero Lake Park will be filled with the hometown fun of a great BBQ, hometown community spirit, and the celebration of our national freedom! Activities include family-fun amusements and games, vendors, boat relay races, BBQ and a bluegrass concert headlined by Snap Jackson and the Knock on Wood Players. Event is free to attend. To purchase barbecue tickets, click here.
---
Templeton: 4th of July Celebration in the Park – July 4
The day starts with the Templeton Fire Department's Pancake Breakfast at 7 a.m. Breakfast is followed by the Templeton Kiwanis Club parade then the celebration in the park with live music, food, booths, family activities, cold beer, and live music by the Turkey Buzzards until 3 p.m. Folding chairs, shade awnings and picnic blankets recommended. No dogs please. No fireworks allowed. Parade and the park celebration are free. Get pancake breakfast tickets at the Templeton Fire Department at 205 5th St in Templeton or call (805) 434-4911.
---
Santa Margarita 4th of July Celebration and Parade – July 4
Santa Margarita will hold its annual Fourth of July celebration on July 4 from 9 a.m. to 1 p.m. Community is encouraged to decorate bikes and wagons in red, white and blue and join the parade down H street. After the parade there will be live music, games, contests, art and craft faire and more at Santa Margarita Community Park, 9509 State Route 58. For more information call (805) 438.5011.
---
Cambria 4th of July Picnic in the Park – July 4
Fireworks are back! Cambria's old fashioned July 4 celebration starts at 11 a.m. in Shamel Park, 5455 Windsor Blvd. Activities include live music, Waiter and Waitress Balancing Tray Relay Race, Messy Pie Eating Contest, raffle drawings and kid's games and activities. Swimming pool is open 11-6 p.m. Free parking. Free admission. Trolley runs 10-6 p.m. along Main St. and Moonstone Beach Dr to the park. Fireworks end the day.
---
Independence Day Festivities – July 4
Cayucos hosts the annual sand sculpture contest from 5-8 a.m., a 10 a.m. parade on Ocean Ave., Lions Club BBQ 11-3 p.m., afternoon bingo from 1-4 p.m. and fireworks at the pier at 9 p.m. For more information contact the Cayucos Chamber of Commerce a (805) 995-1200 or email cayucoschamber@gmail.com.
---
Morro Bay Family Funday – July 4
Enjoy a family-friendly July 4 beginning at noon at Morro Rock with a bike parade. Decorate your "ride" in its best red, white and blue motif. Participants will then cruise the Embarcadero (led by our Morro Bay police cruiser) down to Tidelands Park, where the celebration continues with an honoring of the military, music and games. Bring a picnic. Event is alcohol free. For more information contact the Morro Bay Tourism Bureau or call (805) 225-1570.
---
Avila Beach July Boat Parade – July 4
The annual San Luis Yacht Club annual 4th of July Parade of Boats at Avila Pier starts at noon. The parade features decorated sail and power boats, led by the Port San Luis Harbor Patrol fire boat (with water cannon). Event includes patriot music and a miniature cannon. At the end of the pier there's patriotic music and a miniature cannon. Avila Pier in Avila Beach, 11:30- 1 p.m. Free. For more information call the San Luis Yacht Club (805) 345.5468.
---
4th of July Fireworks Celebration in Pismo Beach – July 4
Celebrate our nation's independence with music, food, and a Grand Fireworks Display from the famous 1,200 foot Pismo Pier. Event is free. Times are 10 a.m. – 9:30 pm. For more information contact the Pismo Beach Chamber of Commerce at (800) 443-7778.
---
Arroyo Grande Fourth of July in the Village – July 4
Celebrate 4th of July at the Rotary Bandstand in Heritage Square Park, 205 Nelson Street. Enjoy the Village Band Concert at 1:00pm. Hot Dogs, Lemonade and Ice Cream will be served by the South County Historical Society! Arroyo Grande in Bloom representatives will again be present and handing out gifts! Event is free. Time 1-3 p.m. For more information call (805) 473-2250.
---
The 15th Annual Ice Cream Zoofari – July 15
Cool down on a warm summer evening for the Charles Paddock Zoo and Doc Burnstein's Ice Cream Lab ice cream-filled event. Entry includes "all you can eat" ice cream sundaes, root beer floats, sugar-free treats and more at the Charles Paddock Zoo, 9100 Morro Road, Atascadero, 5:30-8:30 p.m.
Tickets $8 for 3 – 11 years, $12 for 12 years and up. Free for under two years. Zoo members receive $2 discount on all tickets. For more information (805) 461-5080.
---
Summer Movies in the Gardens – Aug 5, 12, 26 and Sept 2
Free movies each Saturday starting at 8:15 p.m. at Sunken Gardens Park, 6500 Palma Ave., Atascadero. Concessions for purchase provided by St. Luke's Episcopal Church. Bring blankets and lowback chairs. For more information visit the City of Atascadero website or call (805) 470-3360.
---
Hot El Camino Cruise Night – Aug 18 – 19
The annual two-day event featuring a car show by the Mid State Cruisers and more is on Aug 18 – 19 this year. Event starts at 6:30 p.m. on Aug 18. For more information about all of the activities call the Atascadero Recreation Department at (805) 470-3360 or visit the website.
---
Submit your events for publication
The A-Town Daily News welcomes event submissions. Items submitted to the Local Events Calendar will be published in the A-Town Daily News, Paso Robles Daily News and San Luis Obispo County Visitors Guide. They will also be considered for publication in this Weekend Events in Atascadero page. Click here to submit your event or email skye@accesspublishing.com.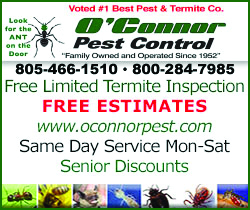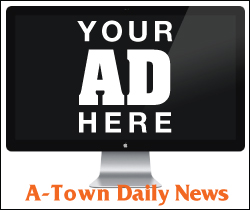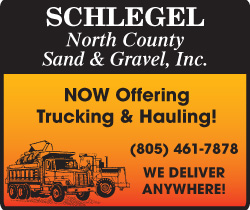 Subscribe to the A-Town Daily News for free!