Weekend events in Atascadero

Weekend events in Atascadero and the North County
–There's always something exciting to do and see in Atascadero, from special events to shopping, dining, tours, wine tasting and more. The city of Atascadero and surrounding areas host events throughout the year, below is a list of current events happening this week in both Atascadero and the North County.
---
Atascadero Farmer's Market—July 11
Every Wednesday from 3-6 p.m. June 20- August 8. Experience the sizzle with featured Chef, providing complimentary samples. Shop the freshest ingredients during your stay at the Market! Sample wine or cider & beer and the ability to purchase a bottle or so to take home. Music to enjoy and Hop s Bounce house for the kids. This summer experience the Atascadero Farmers Market s Chef Summer Sizzle.Chef Samples by Street Side Ale House & Marston s 101 Double the samples and recipes PLUS a special evening Downtown!
---
Upcoming events in Atascadero
---
Tuesday in the Park BBQ—June 19-Aug 28
From June 19 through August 28, every Tuesday from 5-7 p.m. enjoy a tri-tip and chicken BBQ dinner complete with all the fixins' and then sit back and enjoy the Atascadero Community Band from 7-8 p.m. For more information contact (805) 466-2044 or www.AtascaderoChamber.org.
---
Saturday in the Park Summer 2018 Concert Series—June 16- Aug 11
Summer Concert Series at the Atascadero Lake Park Bandstand. Concerts are free to the public, and food is available. For more information call (805) 470-3360. Concerts will be every Saturday through August 11th- only exception is June 23rd. For more information, visit www.visitatascadero.com.
---
Ice cream Zoofari at Charles Paddock Zoo—July 14
Come enjoy lots of Ice Cream along with the animals. $12/ person 12+; $8/ person 3-11 years old; Free – 2 years and under, Members $2 discount on each ticket. For questions call (805) 461-5080.
---
Hot El Camino Cruise Night—Aug 17
Kicks off the weekend on Friday, August 17th starting at 6:30 – 8:30 p.m. throughout Atascadero down El Camino Real. For pre-registration call (805) 470-3360 for more information. New burnout competition on Hot El Camino Cruise Nite! Details to come soon.
---
28th Annual Atascadero Lake Car Show—Aug 18
Saturday, August 18th 10:00 a.m. – 3:00 p.m. – Mid-State Cruizers presents a fabulous Car Show! For information on participating contact: Duane Powell @ (805) 466 – 3853 or Larry Wilson @ (805) 466 – 2265 or www.midstatecruizers.org (participation is first come, first served)
---
3rd Annual Dancing in the Streets—Aug 18
on Saturday, August 18th from 5-9 pm in Downtown Atascadero. A great collection of local bands, food and drink vendors and a ton of dancing or just come down and enjoy the tunes.
---
Submit your events for publication
The A-Town Daily News welcomes event submissions. Items submitted to the Local Events Calendar will be published in the A-Town Daily News, Paso Robles Daily News and San Luis Obispo County Visitors Guide. They will also be considered for publication in this Weekend Events in Atascadero page. Click here to submit your event or email skye@accesspublishing.com.
More events can be found listed at our Calendar www.pasoroblesdailynews.com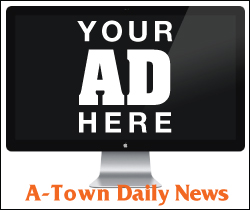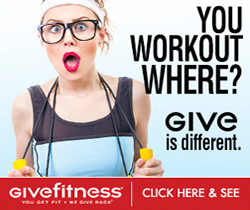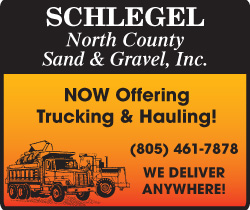 Subscribe to the A-Town Daily News for free!