Watercolor mixed media demo to be held at Morro Bay Art Association
–On June 12, from 3-5 p.m., the Morro Bay Art Association will present a demonstration of watercolor with mixed media by award-winning artist, Shirley Horacek. Shirley spent a career in education and education administration and taught beginning to advanced watercolor classes in venues throughout the Central Coast.
This demonstration will consist of a mixed media process called, Watercolor using Elegant Writer, colored tissue paper, and watercolor crayons. Shirley states, "I love color and texture in watercolor and this allows me to add mixed media and experimental approaches to my painting. I love the challenge of trying something new, just because I can."

Shirley Horacek earned a bachelor of arts degree from the University of California, Riverside, Ca., in art and art history; life elementary and secondary teaching credentials from California State Polytechnic University, Pomona, Ca. and a masters degree with a teaching credential in education administration from California State Bakersfield, Bakersfield, Ca. Shirley is a member of Central Coast Watercolor Society and currently the President of Nipomo Arts Commission.
If you've wondered how to create colorful watercolor paintings with the addition of collage and ink, don't miss this great opportunity to learn these fun techniques.
The Art Center Morro Bay is located at 835 Main Street in Morro Bay. June 12, 3 – 5 p.m. For more information, (805) 772-2504 or email artcenter.morrobay@gmail.org.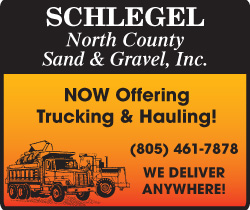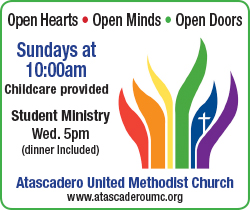 Subscribe to the A-Town Daily News for free!