Water group sues SLO County for issuing well permits
By reporter Margaux Sky


Justin Vineyards, Lapis Land Co., Paso Robles Vineyards granted permits in violation of state groundwater law, suit claims
–Alleging that San Luis Obispo County has issued county permits for three agricultural wells, yet neglected obtaining the proper environmental reviews necessary for such distribution, Santa Barbara-based California Water Impact Network (CWIN) has filed a lawsuit against the county. The lawsuit focuses on two wells that lie west of Paso Robles and one within southeast Cuyama Valley.
California Water Impact Network, a non-profit, tax exempt corporation upholding environmentally viable use of California water, filed a lawsuit on Thursday claiming the three permits issued were in violation of the state groundwater law of 2014, a law purposely directed at suppressing over-pumping of groundwater into basins.
The three issued permits in question include Justin Vineyards, Paso Robles Vineyards and Lapis Land Co. "The companies pumped water from basins in SLO County," said Carolee Krieger, executive director of the California Water Impact Network.
Dr. Penny Borenstein is also named in the lawsuit. She is the county health officer and it is from her office that well permits are issued.
A major concern of California Water Impact Network is the deep wells installed by Paso Robles Vineyards, Lapis Land Co. and Justin Vineyards, as well as the hidden damage that could be inflicted to legal water basins. Krieger said she isn't concerned that the wells aren't in the Paso Robles groundwater basin. Though two of the wells are west of Paso Robles and one in southeastern Cuyama Valley, it does not affect the overall premise of the lawsuit. "We are concerned about all of the groundwater basins in SLO and want the County to change their practice of just rubber stamping all well-drilling permits that come in. SLO should use their discretionary authority when dealing with larger well drilling permits and not just 'ministerially,' rubber stamp all drilling permits. C-WIN's goal is to help the county figure out the new groundwater procedures and protect our groundwater basins," she stated.
Krieger hopes to set legal precedence with the lawsuit, hoping for future regulating of large-scale well permits under the Sustainable Ground Water Management Act, an act that "empowers local agencies to adopt groundwater management plans that are tailored to the resources and needs of their communities." See more at: groundwater.ca.gov.
The lawsuit filed by California Water Impact Network states: "Because the county improperly characterized the approvals as ministerial actions exempt from CEQA [California Environmental Quality Act], it failed to conduct environmental review of the well permits as CEQA required. The county thus prejudicially abused its discretion by failing to proceed in the manner required by law."
Rita Neal, San Luis Obispo County Counsel, has said that the county had only just been served with the lawsuit, and that they will determine the county's response to the petition once they've reviewed it. She believes the environmental health division is being properly handled in its issuing of permits.
California Water Impact Network requests the three permits given the businesses be put on hold until the proper authorities can review them. Impacting the topic further, California Water Impact Network claims SLO County has distributed dozens of well permits for several months prior to the current permits instigating the lawsuit. Adding to that, there are concerns that there are countless other permits that had been issued over a period of several years.
For more information about California water go to c-win.org, groundwater.ca.gov, or and resources.ca.gov/ceqa/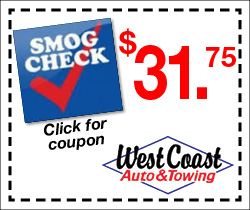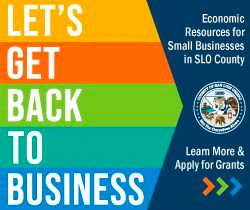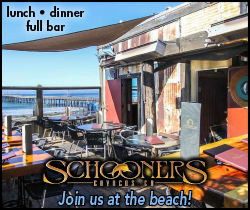 Subscribe to the A-Town Daily News for free!