Update: Teens admit to stealing car, committing string of burglaries
Update posted March 1
–On Feb. 20, San Luis Obispo County Sheriff deputies were dispatched to a vandalism report in the 19000 block of Highway 46 East in Shandon.
When deputies arrived at the Mission Trail Cider House they discovered several windows had been shattered with what appeared to be pellets from a BB gun. At that time, the owner of the business revealed to deputies that approximately 400 dollars had been stolen from the cash register. Damage to the windows was estimated at approximately 1,200 dollars.
Surveillance video showed two male juveniles breaking into the business and then taking money from the cash register. A short time later, a business next door, the Jack Ranch Café, also reported a theft of approximately 100 dollars.
On Feb. 26, the sheriff's office contacted the King City Police Department regarding similar burglaries which had occurred in that city. A 13-year-old and a 16-year-old who matched the description of the two juvenile suspects in the Shandon case had just been arrested in Salinas.
Sheriff's deputies travelled to the Monterey County Juvenile Hall where they interviewed the two suspects. The two admitted their involvement in the burglaries. Investigators determined the two juveniles had stolen a car in Colorado and were making their way west committing burglaries in cities along the way.
Deputies plan to file charges of burglary and felony vandalism with the District Attorney's Office. The cases in Monterey County will be adjudicated first before facing charges in San Luis Obispo County.
Original story posted Feb. 24
Video shows two suspects burglarizing cider house in Cholame
–Last Tuesday night, a small cider house and tasting room in Cholame located at the historic Jack Ranch on CA 46 was burglarized. Two suspects shot out the windows of the cider house and stole cash, according to the owners.
The owners have released the above video of the break-in, hoping that it will help to identify the suspects and aid in the investigation.
Anyone with information that could lead to the identification of these suspects should contact the San Luis Obispo County Sheriff's Office.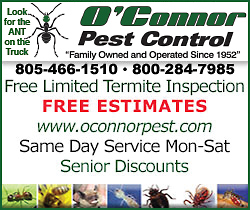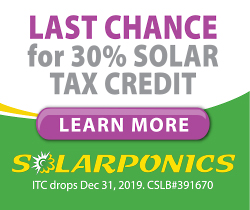 Subscribe to the A-Town Daily News for free!