Voter survey indicates feasibility of one-cent general sales tax measure
–The City of Atascadero has released the results of a feasibility study in regards to the potential passing of a one-cent sales tax measure, as well as key interests and areas of concern amongst citizens of Atascadero.
During the Talk on the Block community outreach meetings led by the Chamber of Commerce and the City of Atascadero last year, many residents had an opportunity to voice their thoughts and ideas for community improvements to their city leaders. With those comments in mind and wanting to learn more, the City of Atascadero recently contracted to have a professional, statistically valid Atascadero voter survey conducted by True North Research, to determine what city services, projects and other programs are most important to the community.
With existing city financial resources being very limited, the survey was designed to help determine the feasibility of voter passage, if the city were to place a one-cent General Sales Tax Measure on the November 2020 ballot to fund those services. Almost 800 individual surveys were completed and statistically speaking, the results of the survey are a good representation of likely November voters, the city says.
The initial, topline results have been delivered by True North to the city. Overall, and as expected, items related to public safety and public works were the areas for improvement that voters gave their highest priorities.
The survey indicates that the passage of a General Sales Tax Measure to help fund those priorities is feasible, with likely voter support well above the simple majority required for passage. When asked if they would vote yes or no if an election were held today to adopt to an ordinance establishing a one-cent general sales tax that would provide approximately $5 million annually for general city services, 66-percent of those surveyed said that they either definitely or probably would vote yes.
When asked what one thing would make Atascadero a better place to live now and in the future, the items receiving the highest number of responses were to address homeless issues, to improve and maintain public infrastructure such as streets and roads, and to improve shopping and dining opportunities. Although the Charles Paddock Zoo did not rank among the highest priorities listed, when voters were asked if the city should close the zoo to save about $500,000 each year, 68-percent responded that they want to keep the zoo open.
True North representatives will provide a detailed report of the survey results to the council during their meeting on March 24. After reviewing that information, the council will determine if they wish to move forward with the process of placing a General Sales Tax Measure on the Nov. 2020 ballot.
Click here to read the topline results document from the True North Research survey.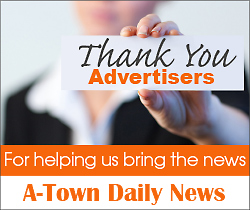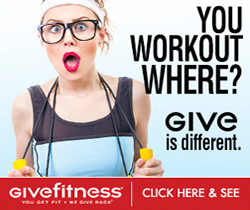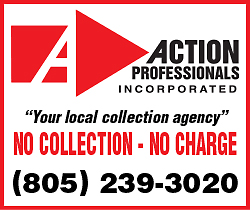 Subscribe to the A-Town Daily News for free!