Villa San-Juliette Vineyard & Winery releases new reds
Winemaker Matt Ortman offers up a quintet of intrepid reds
Villa San-Juliette Vineyard & Winery recently released five new red wines. Guided by winemaker Matt Ortman, the quintet includes the 2012 Chorum Red, 2012 Cabernet Franc, 2012 Cabernet Sauvignon, 2012 Zinfandel and 2011 Petit Verdot – all crafted from estate fruit on the edge of the Paso Robles AVA.
"The common thread between the wines in this release is a mocha core and minerality that extends to the finish," Ortman said. "We get these qualities as a result of the estate's very shallow topsoils over a bed of sand and gravel – conditions that also contribute to big, bright aromatics."
2012 Chorum Red
This blend of VSJ's best lots of Cabernet Sauvignon, Syrah, Cabernet Franc, Grenache, Petit Verdot and a wisp of Alicanté Bouschet unite for an elegant and dignified wine perfect for pairing with rich and decadent cuisine like baby back ribs or a bacon-wrapped filet. Aromas of vanilla, ripe blackberries, mocha and walnuts accompany lively flavors of fresh red fruit, black cherries, and bittersweet chocolate. The firm structure and strong finish ensures that this unconventional blend will age beautifully for many years. ($25)
2012 Cabernet Franc
This wine hails from a four-acre Cabernet Franc block that is meticulously maintained according to its varying slopes, elevations, and sun exposures in order to promote optimal fruit and flavor development. This block's 2012 fruit benefitted from long hang times and unseasonable September heat, resulting in a lusciously ripe and dynamic wine. Aromas of candied cherries are underscored by blond-roast coffee notes and spicy bell pepper. The flavors are pure elegance up front, with delicate vanilla bean and cranberry that segue into warmer notes of chutney, clove spice, and cinnamon, tapering off in a sturdy, mineral finish. ($46)
2012 Cabernet Sauvignon
Covering the lion's share of the estate, our nearly 49 acres of Cabernet Sauvignon span gentle hills and steep slopes. This varied topography and the corresponding soils that range from calcareous shale to alluvium provide our vines with an optimal range of growing conditions, resulting in a vast array of flavors and aromas. Dark fruits, cassis and solid tannins are the hallmark of this classic Paso Robles varietal, and are shown off here alongside spices and black olives. Enjoy with a wide range of pastas, meats, and traditional barbecue fare. ($20)
2012 Zinfandel
With a garnet hue, this wine, like a good secret, is worth savoring. Heady aromas of leather and roasted figs set the stage for the rush of fruits and exotic spices that burst from the flavors. Molasses, plum and tobacco notes coincide with strawberry jam, fruit leather, cola, vanilla and sarsaparilla, then segue into a bright, long pecan pie finish. Drink from a crystal chalice, or pair with a fireside evening, honeyed cheeses, or roasted game. ($25)
2011 Petit Verdot
This earthy and very dark in color wine offers a heavy, chewy style. There are aromas of blackberry, tobacco, tar and autumn leaves. On the palate, blackberry, black pepper, truffle and oak transition to warm vanilla on the finish. This is a great wine to pair with heavy game dishes. ($48)
Source: Press release fromVilla San-Juliette Vineyard & Winery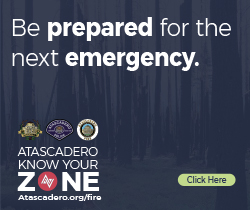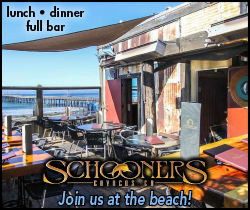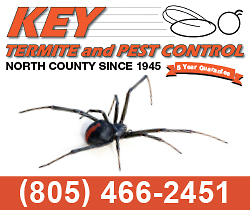 Subscribe to the A-Town Daily News for free!