Via Vega Vineyard is a small family winery with a big tradition
Winemaker Larry Gomez creates 'sincere' wine
—Wine aficionados may want to put a visit to Via Vega Vineyard at the top of their wine tasting "to do" list. Founded in 1998, the vineyard is one of approximately 60 early wineries that set the stage for the Paso Robles wine region. Since his first harvest in 2002, viniculturist Larry Gomez has remained true to what he calls "sincere wine making." "Traditional wine making is sincere wine making," says Gomez. "Wine making is about respect; respect for the vintage and respect for the varietal."
Each of the eleven varietals of Via Vega estate wines spends 30 months in the barrel and then a year in the bottle before Gomez considers them ready. "We are just now releasing our 2011 wines," said April Gomez.
Not only is a wine-tasting adventure to Via Vega a treat for the nose and palate, but there is a good chance a bear or kangaroo will drop by for a visit. The winery donates the profits from two specially labeled wines to "Zoo to You," the outreach program for the nonprofit Conservation Ambassadors. "We never know when they are dropping by with a special animal that has been saved from abuse or injury," said April Gomez. "Our guests really enjoy the experience and we are happy to help them out."
Via Vega wines come from a lifetime of vines, wines and wine making. Starting as a youth working with his brother in their uncle's Napa Valley vineyard, Gomez went on to study Fruit Science at Cal Poly in San Luis Obispo, then returned with his new knowledge to help build the family winery. After the vineyard sold, Gomez headed to graduate school to study enology and earned an M.S. in Agricultural Chemistry. With that degree under his belt, Gomez honed his wine making skills for prominent area wineries such as Lockwood Vineyards, J. Lohr Vineyards and Wildhorse Winery.
"Our wines are only available from our winery," said April Gomez. "We produce around 1200 cases per year. We give a discount for case purchases and our wine club members get a special discount."
Via Vega holds two major events during the year, a celebration of the Day of the Dead or "Día del los Muertos" during October/November and the "Annual Port Pairing" in January. A traditional Día de los Muertos altar is on display beginning the second week in October through the first week in November, ending with the "Día de los Muertos Fiesta" on the first Saturday in November. The "Annual Port Pairing" is an educational review of ports and cheeses when Gomez opens several Port blends from the vineyard's three estate grown Portuguese port varietals.
Via Vega Vineyard is located at 2378 Adobe Road, Paso Robles. Tasting room hours are Fri. and Sat., 11 a.m. – 4 p.m. and Sun., 11 a.m. – 2 p.m., or by special arrangement by calling (805) 423-2190. Learn more online at the Via Vega Vineyard website.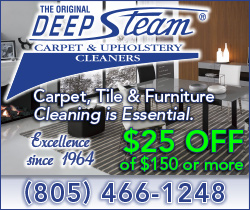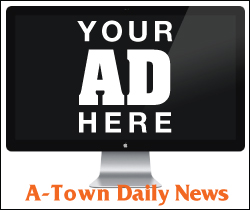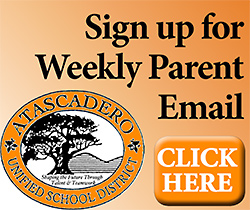 Subscribe to the A-Town Daily News for free!