US House passes COVID-19 rescue plan, includes $5.66 million for Atascadero
Local congressman votes to pass plan – it now heads to President Biden's desk
–Today, Local Congressman Salud Carbajal voted to pass the Senate-amended version of H.R. 1319, the American Rescue Plan. This $1.9 Trillion COVID-19 relief package delivers critical resources to help Americans overcome the lingering challenges presented by the pandemic.
Atascadero alone is estimated to get $5.66 million from this package. "The money will go a long way toward making sure the local governments can continue providing essential services," said Carbajal's spokesman Mannal Haddad.
The package sends $15 billion to California to facilitate a safe return to the classroom, commits $20 billion to enhance vaccine distribution, bolsters the Paycheck Protection Program that has helped hard-hit businesses and their workers stay afloat, and delivers $259.5 million to local governments in CA-24 to maintain essential services. It also invests in American families by delivering another round of direct stimulus payments, increasing health care subsidies to make insurance premiums more affordable, and expanding the Child Tax Credit, which is expected to cut child poverty in half.
"This pandemic has killed over half a million Americans, driven families into poverty, and crushed our economy. Overcoming these challenges requires a big, bold investment and the American Rescue Plan delivers at a scale that meets the moment," said Congressman Carbajal. "This rescue plan mounts a national vaccination program, puts our children back in school in a safe and sustainable way, keeps small businesses open and their workers on payroll, and will lift nearly 12 million Americans out of poverty. I'm thrilled to say that more help is on the way."
"We are thankful for the steadfast support of Congressman Carbajal and his leadership to get this latest round of economic stimulus passed," said Jim Dantona, President/CEO of the San Luis Obispo Chamber of Commerce. "These much needed funds will support local families, small businesses and our cities and County, giving our economy the necessary boost to recover stronger and more quickly."
This morning, Rep. Carbajal spoke on the House Floor in support of the bill.
The American Rescue Plan will:
Invest in struggling individuals and families. Provides another direct payment of $1,400 per person, bringing the total relief payment amount to $2,000 when combined with December's covid-relief legislation
Increase the Child Tax Credit from $2,000 per child to $3,000 per child and makes it fully refundable for 2021. This measure alone could cut child poverty in half. Parents can expect to receive payments beginning on July 1, 2021.
Extend unemployment benefits, which are set to expire on March 14, including the $300 weekly federal supplemental unemployment benefit through September 6th.
Provide $27.5 billion for Emergency Rental Assistance and $10 billion for the Homeowner Assistance Fund. It also provides $4.75 billion for state and local governments to provide supportive services for Americans experiencing homelessness.
2. Mount a national COVID-19 vaccination program and provide over $20 billion to improve administration and distribution of vaccines. It also sets aside $51 billion to scale up COVID-19 testing, contact tracing, and mitigation and deploy the Defense Production Act.
3. Invest in students and close learning gaps created by COVID-19. Funds a safe return to in-person instruction by making over $15 billion available to California school districts to close gaps in learning. It also provides $7.1 billion to expand internet connectivity across the country by reimbursing schools and libraries for purchasing hotspots, internet service, and computers.
4. Support hard-hit small businesses. Enhances the Paycheck Protection Program, creates a restaurant revitalization fund, boosts Economic Injury Disaster Loan advances, and more.
5. Make health insurance more affordable. Expands subsidies in the Affordable Care Act to be more generous and cover more working families. The bill provides an expanded subsidy for individuals on unemployment to purchase an ACA silver plan with a $0 premium.
The legislation's provisions will lift nearly 12 million people out of poverty and economists estimate the package could bring the country back to near full employment in as little as a year.
Rep. Salud Carbajal represents California's 24th congressional district, encompassing Santa Barbara, San Luis Obispo, and part of Ventura County.
An updated fact-sheet on the American Rescue Plan is available here.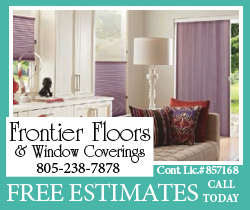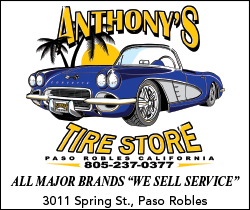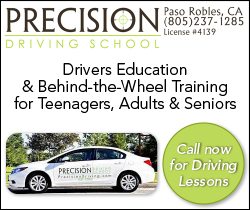 Subscribe to the A-Town Daily News for free!