Update: Third victim dies from injuries after deadly head-on collision
Update posted Sept. 3
–A third person has died as a result of the collision that occurred about 2:09 p.m. Monday on Nacimiento Lake Drive east of San Marcos Road, according to a report by the Tribune.
Details of the crash
An unidentified driver and passenger were traveling eastbound in a 2015 Dodge Dart, possibly under the influence of alcohol, according to the report. At the same time, John Kudla, 58, of Paso Robles was driving westbound with a passenger his 2001 Ford F-150. As the vehicles approached each other, the driver of the Dodge crossed the double yellow lines to pass another eastbound vehicle. The Dodge and the Ford collided head-on in the westbound lane and came to rest on the north shoulder.
The driver and right-front passenger in the Dodge were pronounced dead at the scene of the collision, the agency said.
According to the CHP, the right-front passenger of the Ford was given CPR on-scene and transported via ambulance to a local trauma center, where she died from her injuries.
Kudla sustained lacerations and cuts and transported himself to the hospital for treatment, the CHP said.
The CHP has not yet identified the Dodge driver and passenger. The identity of the Ford passenger is being withheld pending notifications of next of kin.
The collision is under investigation. Any witnesses are encouraged to contact Officer Newby at the Templeton CHP office at (805) 434-1822.
Original story posted Sept. 3
Two killed, two injured in head-on crash on Nacimiento Lake Drive
#NacimientoIC Two patients transported to the hospital. Two patients confirmed deceased at scene. pic.twitter.com/uByDCOYdnu

— CAL FIRE SLO (@CALFIRE_SLO) September 2, 2019
–Two people were killed on Monday afternoon in a two-vehicle, head-on collision on Nacimiento Lake Drive, according to reports. Additionally, one person sustained major injuries and another received minor injuries, reports say.
The crash happened just before 2:15 p.m. near the intersection of Nacimiento Lake Drive and Oak Flat Road northwest of Paso Robles.
No further details are available at this time. Updates will be posted.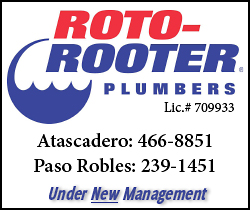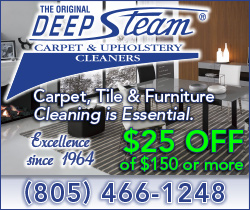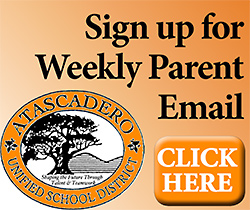 Subscribe to the A-Town Daily News for free!