Update: Shooting suspect Mason Lira shot dead after firing on officers in standoff
–On Thursday at about 2:10 p.m. the San Luis Obispo County Sheriff's Office received a report of an officer shot in the area of Ramada Drive and Volpi Ysabel Road in Paso Robles. Law enforcement officers were stationed in this area as part of a containment team assigned to keep the suspect, Mason Lira, from evading officers who were beginning a search of the riverbed.
The wounded officer was evacuated from the scene and transported to a local hospital for treatment.
Officers arrived at the scene and conducted a search for the suspect, when the suspect opened fire on the officers, wounding two of them. These officers were also evacuated and transported to local area hospitals for treatment.
Officers continued their search for the suspect along the Salinas River when they encountered Lira, who had been hiding in the riverbed.
The suspect attempted to flee from the riverbed towards Highway 101 when he was shot by law enforcement officers. Mason Lira was pronounced deceased at the scene of the shooting.
Officers found Lira in possession of two handguns that are believed to have been stolen from a commercial burglary in the City of San Luis Obispo a few days before the shooting of the sheriff's deputy on June 10th.
The officers wounded today are employed by the California Highway Patrol, Arroyo Grande Police Department, and Kings County Sheriff's Office.
The officers transported to local area hospitals are in good condition with non-life-threatening injuries.
Paso Robles Police Department statement:
Well, it's finally over…kind of…

As everyone has heard by now, we were not able to come to a peaceful resolution with Mr. Lira. Our thoughts are with his family who is suffering a loss. Nobody should have to go through that.

As for everyone involved, Paso cannot thank you enough. From the dispatchers, officers, streets division, IT, restaurants who dropped off food, to the many thoughts and prayers we received from the community. Everyone pulled together to bring this situation to an end.

The real heroes are our spouses and families, whom we left in a matter of minutes, flying out the door, without being able to answer many questions. Leaving you to wonder. Explaining to our children what was transpiring. Undoubtedly, that angst will remain for years to come.

Now the real work begins as this investigation is in its infancy. Our department will be repaired. Broken windows fixed. Scars in brickwork will remain as a reminder of the dangers we face. But tomorrow is a new day. We will recover from this. Paso will get back to normal. We may be battered but are far from broken. We are Paso Strong!
---
Local assemblyman issues statement:
–This evening, Assemblyman Jordan Cunningham (R-San Luis Obispo) released the following statement following the conclusion of the manhunt in San Luis Obispo County:
"The events of the last two days are finally over, but the repercussions are ongoing. Several officers are wounded, one innocent man was killed senselessly, and our community has been terrorized. Thank you to everyone involved in the combined law enforcement effort that stopped the shooter from committing further acts of violence.
"Tonight, we pray for all of the victims and their families. Our hearts go out to those suffering from injuries. Our entire community is pulling for your recovery, and grateful for your courage and self-sacrifice."
Yesterday, a suspect opened fire on a police station, ambushed a San Luis Obispo County Sheriff's Deputy, and killed an innocent bystander. Today, the same suspect allegedly shot a currently-unknown number of officers during the manhunt. The suspect was killed Thursday afternoon after allegedly firing on officers, who returned fire.
---
Update posted Thursday, 5:30 p.m.:
Additional officers wounded in face-off, gunman taken down by police
–The San Luis Obispo County Sheriff's Office posted that the suspect has been taken down by officers and that two additional law enforcement personnel have been wounded.
---

Update posted Thursday at 2:30 p.m.
Breaking: Multiple agencies responding to shots fired near Ramada and Highway 46
–Law enforcement units in Paso Robles are currently responding to a report of shots fired in the area of Highway 46 West and Ramada Drive. There was a report of an officer shot on police radio traffic.
Dozens of law-enforcement officers heavily armed are surrounding an area near Ramada Drive and 46 West, near Valentine's Concrete, towards the Salinas riverbed. Highway interchange on-ramps and off-ramps have been closed. The public is being asked to avoid the area. Traffic on Highway 101 is stalled.
Multiple law enforcement agencies are on scene, including San Luis Obispo County Sheriff's deputies, FBI agents, CHP, and two helicopters. Authorities sent out a call to people in the area to shelter-in-place, according to reports.
Ramada Drive is closed to all northbound traffic at Main Street due to the ongoing active shooter situation, according to San Luis Obispo County officials. They advise everyone to avoid the area.
Throughout the day law enforcement has been surrounding much of the Salinas river bed on the east and west sides from Paso Robles to Templeton.
This is a developing story.
---
Update posted Thursday, 8 a.m. 
Search continues for active shooter in Paso Robles
–San Luis Obispo County Sheriff Ian Parkinson and Paso Robles Police Chief Ty Lewis held a news conference Wednesday afternoon at the San Luis Obispo County Sheriff's North County Substation in Templeton to talk about a shooter who is still at large and possibly still in the Paso Robles area.
Parkinson described the events early Wednesday which led to the shooting of a deputy who had only two years on the force. Although he was not identified, Parkinson said the deputy had no prior law enforcement experience before joining the sheriff's department.
The deputy responded to shots fired at the Paso Robles Police Station around 3 a.m. Wednesday morning. When he arrived, the suspect shot him in the face or head. Another deputy returned fire and protected the wounded deputy while the shooter fled. An investigation led to the discovery of a body a few blocks away. A 58-year-old transient was found dead at the corner of Tenth and Pine streets. The man had been shot at close range in the back of the head. Police believe he is a second victim of the man who shot at the police station and who wounded the sheriff's deputy.
The suspect disappeared, but the sheriff showed pictures and gave a detailed description of the suspect, who has since been identified as Mason James Lira, 26. The sheriff's office and Paso Robles Police Department secured an area yesterday which extended from 9th Street to 13th Street, between Spring and Riverside. They closed off the area to search for evidence. That search operation will continue Thursday.
Paso Robles Police Chief Ty Lewis said Wednesday afternoon he believes the suspect left the area, but Wednesday evening, a helicopter continued to fly low over the Salinas Riverbed near the Niblick Bridge. The suspect's behavior suggests he may not have a vehicle. He may still be in the area. Although the police have identified the weapon and its caliber the suspect used, they did not identify it.
Around 10:30 p.m. Wednesday, more shots rang out near the Salinas Riverbed. A helicopter hovered over the riverbed while law enforcement surveyed the area with infrared vision. Another 20-30 officers searched the area on the ground. Some checked cars getting on 101 near Highway 46. More shots rang out around 1 a.m. early Thursday morning. A barista at Starbucks in Paso Robles said, "They stopped each car and searched it with a flashlight. I told them I had to get to work."
A gas station employee at the Chevron on Ramada Dr says 26-year-old Mason James Lira walked into the convenience store at about 2 a.m. Thursday. The clerk described Lira as being sweaty, exhausted, and mumbling to himself. The employee said Lira "seemed crazy" but did not do anything threatening. The clerk said he recognized Lira immediately but did not let on that he knew who he was. Lira reportedly bought an energy drink and left the store and the clerk called 911, but by the time police arrived, he had already fled.
Thursday, the investigation will continue with more deputies and police officers searching for evidence.
---
Update posted Wednesday at 4 p.m.:
Downtown shelter in place lifted, suspect photos released
–Update from authorities: Shelter-in-place has been lifted, however, please avoid the Downtown Paso Robles area, as this is an ongoing investigation. If you have any information please contact the Paso Robles Police Department at (805) 237-6464.
The Sheriff's Office is releasing the above images of the suspect believed to be responsible for the active shooter event that took place in Paso Robles this morning.
---
Update at 10:51 a.m. Wednesday:
Manhunt continues in Downtown Paso Robles
Paso Robles Police, California Highway Patrol, and San Luis Obispo County Sheriff's deputies continue a manhunt for a suspect wanted in connection with a deputy shot in Downtown Paso Robles early this morning.
At 9 a.m., the Sheriff's Office issued a second warning to residents to shelter in place and avoid the downtown area. An automated emergency phone call said, "This is the Sheriff's office. Please continue to shelter in place. If you must leave your residence. Please do not come back until the shelter in place has been lifted."
Roads around downtown remain closed and barricaded. A dead body was found near the Paso Robles train station. The man was shot in the back of his head. His death is now believed to be related to the deputy's shooting, authorities said.
Due to the ongoing situation, Paso Robles schools canceled student meals for the day. The Paso Robles Chamber of Commerce and Downtown Paso Robles Main Street Association issued warnings to locals to avoid the area.
Police were also investigating bullet holes in the side of the DMV building and spent bullet casings found in the driveway. The building is surrounded by yellow police tape.
---
Original report at 7:30 a.m. Wednesday:
Police close downtown, ask public to avoid the area
–A shooting has occurred at the Paso Robles Police Department in downtown Paso Robles, and a deputy from The San Luis Obispo County Sheriff's Office has been shot and wounded. The deputy sheriff is being treated and their condition is unknown. Law enforcement is looking for at least one suspect.
Law enforcement has shut down Spring Street around Downtown and barricades have been set up from 9th and Spring to 13th and Spring and east to Riverside Ave. More than a dozen police, sheriff's and CHP vehicles have the streets blocked off. Law enforcement has set up a command post at the Mid-State Fair grounds, as a CHP helicopter and fixed-wing aircraft circle overhead.
The shooting has stopped since 4 a.m., police say. Local SWAT team is activated and searching the area.

Anyone in the downtown area of Paso Robles is being asked to shelter-in-place Wednesday morning as law enforcement searches for an active shooter suspect. The public is urged to avoid the area.
Statement from the City of Paso Robles: "We have had an active shooter incident in the City of Paso Robles this morning.  Paso Robles Police Department and City Officials are requesting the public to avoid downtown Paso Robles as law enforcement search for the suspect.  If you live or work in the downtown area you are asked to shelter in place. The investigation is ongoing. If you have any information about the shooting, please call 911."
The suspect is described as a Hispanic male or light-skinned male, 6 foot tall, stocky build, curly hair, white hoodie, dark pants with a handgun, and possible rifle.
According to officials, the situation began with shots fired at the Paso Robles Police Department building around 3:15 a.m. Wednesday morning. A sheriff deputy was then shot nearby at 10th & Riverside. He was reportedly hit in the chin and has been transported to the hospital.
The sheriff's office described this is an active situation. No further information is available at this time. This is a developing story. Updates will be posted.
Urgent: Active Shooter in downtown Paso Robles.
The Sheriff's Office is asking anyone in the Paso Robles downtown area to shelter in place at this time. This is an active situation.

— SLO County Sheriff (@SLOSheriff) June 10, 2020
The sheriff's office activated an emergency automated call to homes and businesses in the downtown area at 5:53 a.m. on Wednesday. "This is the Sheriff's office. Please shelter in place for an active shooter," the call said. "No further information at this time."
Schools cancel student meals on Wednesday
Due to the continued active shooter situation in downtown Paso Robles, the Paso Robles School District announced this morning: "All student meals will be canceled today. "We are very sorry for this inconvenience but we want our staff and families to remain safe, as well as we are following guidance from local authorities," the announcement said. "We will provide meals again tomorrow."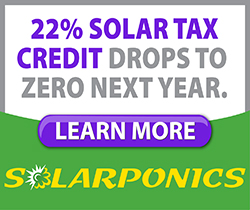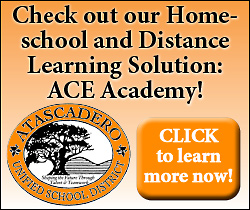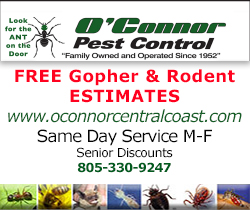 Subscribe to the A-Town Daily News for free!