'Sweetheart Stroll' returns to Atascadero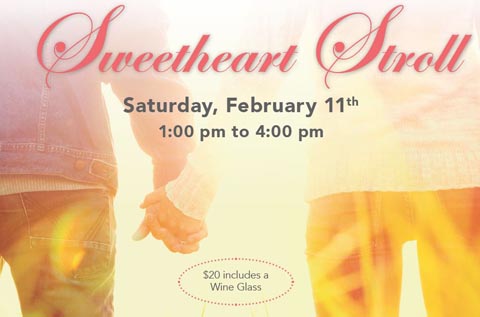 –The City of Atascadero will present the Annual Sweetheart Stroll, to be held throughout Atascadero's downtown on Saturday, Feb. 11 from 1 to 4 p.m., rain or shine! Since its inception with the Atascadero Main Street Association, this annual Valentine's event has gained strong popularity.
There will be over 17 participating Atascadero merchants, ranging from boutique clothing shops to unique restaurants! Each of these merchants will offer something very special for visitors to enjoy – artists or wineries or both! Some locations will even offer a little surprise to commemorate this special Valentine's event.
Merchants include 805 Boardshop, 805 Vintage Thrift, Arlyne's Flowers, Century 21, Farron Elizabeth, Gatherings Thrift, Grape Encounters Empourium, Local Love, Morjesis Salon, Mudflat Mercantile, Rhonda's Relics, Scotty's BBQ, StreetSide Ale House, The Carlton Hotel, Times Since Remembered and Violette Wings and Gifty Things. Featured wineries include Adelaida, Changala, Dubost, Eberle, Felten Cellars, Lone Madrone, Harmony Cellars, Opolo, Ruby Cellars and Vintage Cowboy. Participating artists include Native Creativity, Haley Williamson, Claudia Mapes, Deborah Kyle Hintergardt, Rhonda McBride, Gypsy Blue, Kaylie McKnight, Marie Ramsey of "Art"; Creations on Glass & Felted Creations by Lisa Black; Paper Art by Ellen; Carmen Ybarra and Indigo Man.
As you stroll through the downtown and the Sunken Gardens, you will be serenaded by the Fairweather Four barbershop quartet. In addition, you may choose to enjoy complementary, docent-led tours through Historic City Hall presented by the Atascadero Historical Society.
Tickets will be available starting at noon in front of Historic City Hall located at 6500 Palma Ave in Atascadero, on Saturday, Feb. 11. The ticket price is $20 per person and includes a complementary, commemorative wine glass. Cash and checks welcome; credit cards will not be accepted. All proceeds will benefit the Friends of the Charles Paddock Zoo.
For any questions regarding this event, please contact Terrie Banish at (805) 470-3490 or email tbanish@atascadero.org.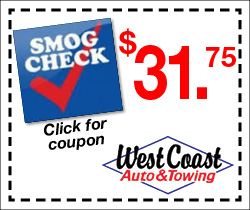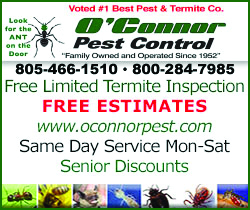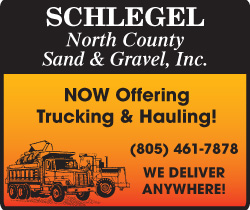 Subscribe to the A-Town Daily News for free!