'Sweetheart Stroll' happening Feb. 10 in Atascadero
–The City of Atascadero and the Atascadero Chamber of Commerce are pleased to present the Annual Sweetheart Stroll to be held throughout Atascadero's downtown on Saturday, Feb. 10 from 1 to 4 p.m., rain or shine.
There will be over 15 participating Atascadero merchants, ranging from boutique clothing shops to unique restaurants. Each of these merchants will offer something very special for visitors to enjoy – artists or wineries or both. Some locations will even offer a little surprise to commemorate this special Valentine's event. Merchants include: Anna & Mom, Arlyne's Flowers, Baby's Babble, Century 21, Historic City Hall, Edward Jones, Farron Elizabeth, Grape Encounters Empourium, Hope Chest Emporium, Mudflat Mercantile, O'Leary & Wallace, Patterson Realty, The Carlton Hotel and Wilkins Printing. Featured brewery and wineries include Black Hand Cellars, Dead Oak Brewing, Eberle Winery, Felten Cellars, Hoyt Family Vineyards, Justin Winery, Opolo Vineyards, Ruby Cellars, Summerwood Winery and Vintage Cowboy Winery.
The event will kick off at 12:30 p.m. until 2:30 p.m. at Grape Encounters Empourium where you can enjoy the sounds of Ricky Montijo. As you stroll through the downtown and the Sunken Gardens, you will be serenaded by the Fairweather Four Barbershop Quartet and from 2 – 4 p.m., you may choose to take a complementary, docent led tour through Historic City Hall presented by the Atascadero Historical Society.
Tickets will be available starting at noon in front of Historic City Hall located at 6500 Palma Ave or at Grape Encounters Empourium located at 5816 Traffic Way in Atascadero, on Saturday, Feb. 10. The ticket price is $20 per person and includes a complementary, commemorative wine glass and a rose (roses offered one per couple while supplies last).
Cash and checks welcome; credit cards will not be accepted. For any questions regarding this event, please contact Terrie Banish at (805) 470-3490, email tbanish@atascadero.org or Liz Holman at (805) 466-2044, email Marketing@atascaderochamber.org.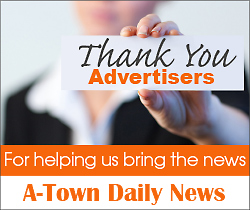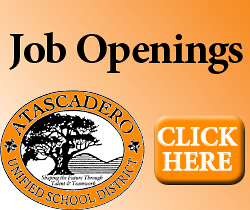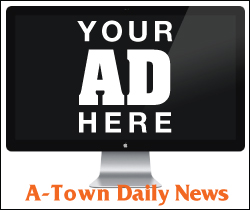 Subscribe to the A-Town Daily News for free!