Supervisor candidate supports cannabis as part of a strong, diverse economy
–Ellen Beraud, a candidate for 5th District County Supervisor, recently issued a press release stating that she supports cannabis and hemp as important parts of a vibrant and diverse economy in San Luis Obispo County.
"With the looming closure of Diablo Canyon, we can't be turning away economic opportunities that the voters of SLO County entrusted our leaders to pursue," she said. "I believe we should support local businesses and entrepreneurs in cannabis because they are as important to our community's success as anyone. There are millions of dollars of potential economic activity and tax revenue that we're missing out on – revenue that could go towards roads, housing, and improved homelessness services."
Beraud acknowledged that integrating cannabis cultivation and retail businesses into a community presents challenges, and it requires careful and thoughtful planning to ensure its success. However, that hasn't been the case under current leadership, she says.
SLO County's 5th District includes Atascadero, Santa Margarita, Garden Farms, Creston, the California Valley, East Templeton and part of the city of San Luis Obispo. The office is currently held by Debbie Arnold.
"Under Ms. Arnold's leadership on the Board of Supervisors, the county has failed to develop a reasonable cannabis ordinance that works for businesses or their neighbors," says Beraud, "In other words, the current ordinance fails everyone. Businesses are being dragged through an onerous and costly process with constantly changing rules."
At the same time, members of the community are unhappy with the way cannabis projects have been approved, she says. "I've spoken with neighbors of projects who had no outreach from the county, and were given little to no explanation of how the process worked. That's bad governance," Ellen stated. "We need a smart and transparent cannabis ordinance that addresses these concerns and actually works."
Local small business owner and cannabis operator Megan Souza said, "The laws we've been working under—haphazardly imposed and arbitrarily enforced by our current board leadership—are failing the industry, the economy, and ultimately the people of SLO County. It's time for a new approach. Ellen understands this is new territory for our county, and it's an industry that must be grown thoughtfully and deliberately. I support Ellen because she understands the economic opportunities that cannabis can bring to our county, and is willing to take the time to meet with and hear from stakeholders, and to thoughtfully consider how this business affects both community members and business owners. There's a way to do that, it just takes a leader who is willing to show up, have conversations, and invite those involved to the discussion table. That's Ellen."
Beraud says she was honored to have received Megan's endorsement. "Megan is a prime example of a local business owner in the cannabis industry who cares deeply about our community and wants to give back. We should be supporting business owners who are following the rules and committed to acting honorably, not throwing up unnecessary roadblocks to their success."
Recently, Supervisor Arnold and the board demonstrated a disregard for local cannabis operators and their employees, according to Beraud. At the Dec. 10 Board of Supervisors meeting, Arnold "abruptly and arbitrarily" refused to allow existing permit applicants from continuing to operate while their permits were being processed, effectively forcing legal businesses to operate outside of the law beginning Jan. 1.
"As a leader who claims to care about our economy and small businesses, this was an incredibly short-sighted decision on Ms. Arnold's part," says Beraud. "Government shouldn't randomly decide to put hundreds of people out of business with no reason or notice. It reinforces that she's a threat to our economy and that I'm the pro-business candidate in this race."
Beraud is a former Atascadero mayor and City Council member, a small business owner, and a healthcare professional at Atascadero State Hospital.
"During my time on Atascadero City Council and Planning Commission, I dealt with numerous difficult land use issues, including perhaps one of the most contentious planning issues in the city's history – the proposed WalMart project," said Beraud. "I know how to work with competing interests and bring people together to find solutions that work for everyone. It takes a lot of work, but that's what we need right now – leaders who are willing to put in the work to bring us together."
The primary election will be held on March 3, 2020.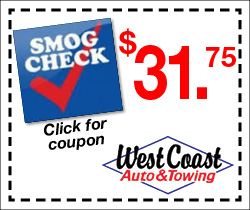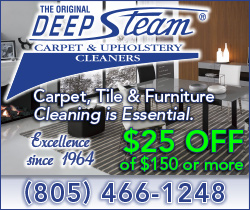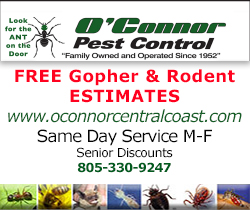 Subscribe to the A-Town Daily News for free!