Sunset Savor the Central Coast wins major award
LOS ANGELES, CA – On Jan. 16, Sunset Savor the Central Coast devoured the competition at the 6th Annual Taste Awards, where Hollywood luminaries honor achievements in food, fashion, home and lifestyle events as well as programs on television, film, online and radio.
After a red carpet strut and star-studded ceremony, the organizers of Sunset Savor the Central Coast were awarded "Outstanding Food Event." The event offers four-days of hands-on culinary activities in San Luis Obispo County. Event organizers are planning this year's culinary spectacular scheduled for Sept. 24-27, at Santa Margarita Ranch and throughout San Luis Obispo County. The event showcases regional lifestyle tips and Central Coast winemakers, brew masters, chefs, and artisan food purveyors.
"The TASTYs" – informally known as the lifestyle entertainment industry's version of the Oscars – were awarded at Hollywood's Egyptian Theater by celebrity presenters such as Alie & Georgia (Cooking Channel), Bobby Bognar (History Channel), Chef Ashley James (PBS), Andres Izquieta (Esquire Network), Jolene Sugarbaker (YouTube) and Michelle Harris (Alive and Well TV). A panel of judges – a diverse and respected group of food and wine editors, writers and bloggers, chefs, fashion journalists, television producers and other experts — chose Sunset Savor the Central Coast among a field of top nationally renowned events in California, New York and Las Vegas.
"We are delighted and proud to be honored by the prestigious Taste Awards and appreciate the recognition for San Luis Obispo County as a leading destination for wine and food," said Stacie Jacob, CEO of Visit San Luis Obispo County, which organizes the event with Sunset magazine, the premier guide to living in the west.
"When we created the event five years ago, we wanted to create a truly immersive wine and food experience that stood apart, but we never dreamed that in just a few years we'd become one of the nation's signature wine and food events. Last year we earned the 2014 Fame Award for Best Epicurean Event, a great honor by culinary industry peers, and now with the TASTY we're excited to know that our event as truly arrived with media and consumers."
The economic impact for the event and overall awareness that the event creates for local tourism reaffirms the event's ongoing success and continues to display a robust impact on San Luis Obispo County. Throughout the 2014 event weekend 9,500 guests attended the event, reflecting a 10.3-percent decrease over 2013 due to a restructuring of events offered.
The event brought food and wine lovers from across California and the country with a total of 36 percent of attendees from out of San Luis Obispo County, including Los Angeles, the Bay Area, the Central Valley, 22 different states and Australia.
Revenues from the four-day event boosted the local economy by $4.48 million, trending closely with 2013. The total economic impact from attendee spending in region was $1.15 million. The public relations efforts for the event garnered over 300 million total media impressions with a publicity value of $46.9 million.
2014 Sunset Savor the Central Coast by the numbers
Total event attendees: 9,500 (10.3% decrease from 2013 due to a restructuring of events available in 2014)
36% from out of county / 64% San Luis Obispo County
5.36% out of state (22 states represented plus Australia)
10.8% from Southern CA / LA area
11.2% from Bay Area
5% from California Central Valley
61% of attendees have an average household income over $100,000
56% of Attendees are between 45 – 64 years of age; 33% of Attendees are between 25 – 44 years of age
Total Economic Impact: $4.48 million (1.3% decrease from 2013; not included Savor Run & Sunset in the Sand at Pismo Beach)
Total Economic Impact from attendee spending: $1.15 million
Economic Impact from operations/preparation: $2.55 million
Economic Impact from Local Leavers: $0.783 million
Total dollars spent by attendees: $0.819 million
Estimated local sales tax generated: $73,106
Average length of guest stay was 2.31 days with an average party size of 3.68 persons
Economic Impact Analysis for Sunset Savor the Central Coast 2014 prepared by Ken Riener and Patrick Mayeda, Productive Impact LLC San Luis Obispo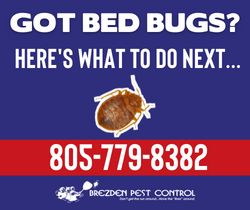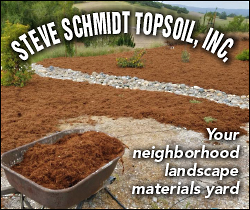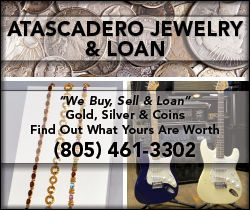 Subscribe to the A-Town Daily News for free!