Summer youth basketball registration open until June 15
–The City of Atascadero is excited to offer a summer 2018 summer youth basketball league. Registration will be open only through June 15. The cost is $71.50 per child, which includes a league t-shirt and a participation award. Registrations are being taken at the Colony Park Community Center, located at 5599 Traffic Way in Atascadero. Space is limited so please register early.
The City will be offering a summer basketball league for boys and girls in a non-competitive setting, in grades 1st through 12th and for any skill level. The program stresses the importance of individual skill development, teamwork, positive attitudes and most of all, fun! Games will be held Monday through Thursday, late afternoons and into the evenings. June 25 through July 25, with each team having two games per week.
The League will start on Monday, June 11, with two weeks of Skills/Practices when players will have the opportunity to work with and learn from experienced players and coaches. After the Skills/Practices session, games will be held twice per week. This type of schedule will give the inexperienced players an opportunity to learn the structure of gameplay, while the more experienced players will be able to continue improving their skills in actual gameplay. For the younger players, coaches and staff will take the time needed to explain everything, with all staff working together to ensure the players are building up a good understanding for the rules and structure of gameplay.
For more information, contact Larisse Lopez at llopez@atascadero.org or (805) 470-3362.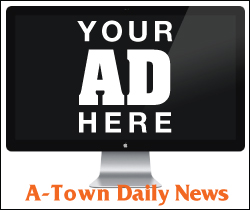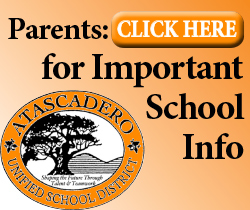 Subscribe to the A-Town Daily News for free!