'Social Justice' show opens call for artists
–Throughout history, artists have served as activists to bring about social change. Andy Warhol's, Big Electric Chair or Picasso's Guernica, have served as powerful statements on the social issues of their time.
Artists often use their creativity to provoke, voice, enlighten and inspire others. This long-standing role of the artist as an activist, is at the heart of Social Justice, an art exhibition hosted by Art Center Morro Bay.
"We must never forget art is not a form of propaganda; it is a form of truth." John F. Kennedy
This exhibition focuses on a broad range of human rights issues such as wealth disparity, immigration, racism, the right to clean and safe drinking water, domestic violence, gender and equality disparity, reform of the criminal justice system, gun violence and much more.
Artists are encouraged to shed light on personal injustices or those endured by others, expressed through two and three dimensional art.
Our goal is to lend a creative voice that will transcend differences and raise the consciousness of our common humanity.
Take in for this extraordinary event is Sept. 19, 2017, 10am – 2pm. Art Center Morro Bay, CA 93442. For additional information, visit our website at www.artcentermorrobay.org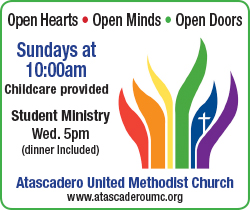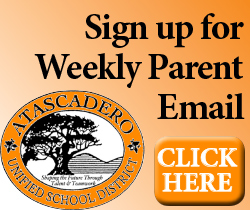 Subscribe to the A-Town Daily News for free!