SLO Tribune owner teetering near bankruptcy, reports say
The McClatchy Co., owner of the San Luis Obispo Tribune, is currently weighed down by pension obligations and debt, and could file for bankruptcy within the next year, according to a Bloomberg report.
Local former employees of the SLO Tribune have reported receiving letters from the company seeking to reduce pension payments. The company faces a mandatory $124 million contribution to its pension plan in 2020. McClatchy's pension plan is underfunded by about $535 million.
The company's total debt is more than $700 million, according to reports.
The Sacramento-based company operates 29 newspapers including the Miami Herald, The Charlotte Observer and The Kansas City Star. Other large newspaper companies are also in turmoil, with tens of thousands of newsroom jobs cut over the past decade. After layoffs, McClatchy still retains over 3,000 employees nationwide.
McClatchy reported a 12% drop in revenue to $167 million for the third quarter in 2019 from a year ago and a net loss of $305 million. In 2018, the company reported total revenues of $807 million.
This morning, McClatchy stock was trading at 36 cents per share, off from its one-year high of $8 and a five-year high of $36. That places its current market capitalization, or value of all outstanding shares, at under $2 million.
McClatchy acquired the SLO Tribune in 2006 when it purchased Knight Ridder, a 32-newspaper chain, for $4.5 billion.
The SLO Tribune recently discontinued its Saturday print edition and McClatchy says it plans to do the same in all its markets next year, a sign of how its legacy print business has weighed on its fortunes, Bloomberg reports.
"If they can't offload the pensions or get pension plan relief, they'll have to file for bankruptcy," media analyst Craig Huber told Bloomberg. Huber estimated McClatchy would have free cash flow of less than $20 million next year, a fraction of what it needs to cover its pension obligations.
The company has warned in regulatory documents that it may not be able to continue as a going concern. However, without its debt and pension obligations, the underlying business could be profitable, analysts say.
Several financial firms, including Alden Global Capital LLC and Fortress Investment Group LLC, have acquired ownership stakes in newspaper publishers that have struggled to adapt to an online world, Bloomberg reports. Chatham Asset Management is the largest holder of McClatchy debt and, according to data compiled by Bloomberg, is its largest shareholder.
The San Luis Obispo New Times recently published a county-wide review of the state of local print journalism. It chronicles the shrinking local print newspaper industry.
Over the last several years, the SLO Tribune has several times reduced its newsroom staffing, shrunk its San Luis Obispo office, shut down the Morro Bay Sun-Bulletin, and closed its offices in Cambria and Paso Robles.
See related editorial: The changing landscape of local news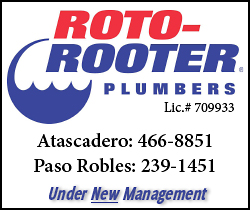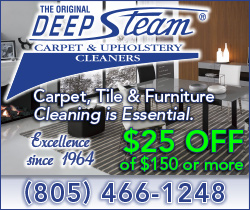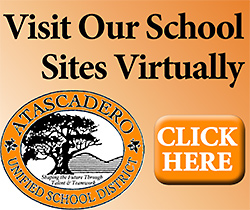 Subscribe to the A-Town Daily News for free!