Sketch and Plant Walk planned in Elfin Forest

–Small Wilderness Area Preservation (SWAP) will hold its 3rd Saturday Nature Walk in the Elfin Forest on Saturday, Dec. 16, at 9:30 a.m.
Join Barbara Renshaw and Jeff Reifel for a stroll along the Elfin Forest boardwalk. Take in views of the Morro Bay estuary, oak groves, expanses of coastal sage scrub and chaparral, and the volcanic Morros beyond. In the Rose Bowker Oak Grove enjoy ancient gnarled Coast live oak trees. Barbara and Jeff will tell you about native plants along the way and choose a few favorite places for sketching. No drawing experience is necessary. Bring a pad of drawing paper, colored pencils or pastels, and some drinking water. Bring a camera too. You'll be pleased to discover the artist hidden inside of you. Rain will cancel this walk.
This walk is sponsored by SWAP (Small Wilderness Area Preservation). Meet at the north end of 15th Street off of Santa Ysabel in Los Osos. Wear comfortable shoes, and long sleeves and pants to avoid poison oak and mosquitoes. Park carefully, avoiding driveways and mail boxes, and leave pets at home. The easy paced walk will last 1-1/2 to 2 hours. For more information call (805) 528-0392.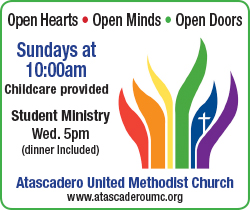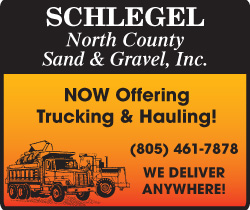 Subscribe to the A-Town Daily News for free!