Sip and Savor: L'Aventure Winery's Stephan Asseo roasted and toasted
Fryers Club Roast evening draws 200 attendees
-The third annual Fryers Club Roast, which subjects prominent local winemakers to comic heat, acquired French flavors this year as the roast honored Stephan and Beatrice Asseo on Oct. 15. A brainchild of Rich and Tracy Secchiaroli, the celebration, drawing some 200 guests, kicked off in the French tradition of welcoming the Asseos, founders of L'Aventure Winery, with bubbles. Proceeds from the event, staged at Secchiaroli's gorgeous westside Terra Mia estate, benefited must! charities, an organization that addresses social needs facing Northern San Luis Obispo County.
Heady aromas of delicious food prepared by local chefs filled the paradisiacal grounds of Terra Mia lush with willow trees, a lake and waterfall. Asseo, mingling with friends and looking at ease before the barrage of jabs soon to ascend, simply mused, "I'm going to see how they cook me." And cook they did as the friendly insults from his fellow winemakers came fast and furious, aiming largely at his thick French accent and his passion for blending Rhône and Bordeaux varieties.
Guests grazed on paella prepared by chef Jeffry Wiesinger, duck meatballs from The Hatch, lamb curry whipped up by Cello restaurant at Allegretto chef Justin Picard and other morsels offered by Trumpet Vine Catering Field to Table, Paso Robles Golf Club and Frank Deporra. Although there was plenty of wine donated by Treana and Hope Family Wines and beer compliments of Firestone and Barrelhouse, there was no shortage of top Paso wines as well as pricy French vintages brought by guests hosting tables. A bottle bar offered a small selection of wines from Burgundy and Bordeaux and Champagne for purchase.
Savoring plenty of food and wine, everyone settled in for the live auction announced by KRUSH radio host Adam Monteil. "The quicker we raise money the quicker we roast Stephan's ass," he declared, eager to wrap up the auction and get on with the evening's main event. The Ali's 15C Live Auction included 15 lots that generated a total of $18,850 ranging from dinners at local restaurants and wineries to helicopter, zip lining and vineyard tours. The coveted top lot, a collection of rare and obscure French wines called Cellar Thief, was picked up for a mere $2,400.
Wine glasses in hand, 11 roasters occupied the dais ready to 'rotie' Stephan seated alongside Beatrice, both anchored at the center of a long table. Emcee Casey Biggs aka Paso Wine Man took over the stage, raising a glass to Beatrice for standing by Stephan for 35 years and then welcomed Asseo as a rock star winemaker, an anarchist and a "fu**ing immigrant."
"On the dais some of them are immigrants on the watch list," remarked Biggs of the two French winemakers Guillaume Fabre of Clos Solene and Roger Nicolas of RN Estate. Other roasters included Chris Cherry (Villa Creek winery), Gary Eberle (Eberle Winery), Marc Goldberg (Windward), Denis Degher (Domaine Degher), Maggie Tillman (Alta Colina) as well as Michael Dewitt, Bobby Fox, Martin Shacht and Riley Hubbard.
Fabre who worked with Asseo before launching Clos Solene winery mimicked his boss by donning an unruly-haired wig and horn-rimmed glasses. He hailed Asseo as a spiritual father, but proceeded with "You're probably not the warmest boss but you're a free spirit."
Each roaster was allowed only a 2-minute speech after which a Vanna White-like volunteer armed with a long hook would grab the roaster away from the microphone. For sure, the hook came down on the Goldberg-Degher roaster duo because of their endless banter.
Although all the roasters were spot on, it was the quiet, reserved Nicolas who clearly stole the show. If you think Asseo's English is bad, he began, his French is worse, because he learnt it from Basque shepherds — "who don't even speak French." Continuing his dead-pan delivery, Nicolas further observed that Stephan "went back to France to learn English and went to the same school as Inspector Clouseau."
Nicolas noted that Stephan wanted to bring syrah to St. Emilion [Bordeaux's Right Bank]. But for a such an act, he continued, "in France they send you to the guillotine, so Stephan said, 'let's go where they don't have guillotine.' He thought Paso was between Rhône and Bordeaux, so he planted syrah and cabernet."
Indeed, the Bordelaise came to America in the late 1990s seeking a new territory to make his style of wine — a blend of Bordeaux and Rhône style wine, a practice strictly forbidden in both regions. Thus Asseo realized his ambition in the free-spirited region of Paso.
"I was looking for a wilderness area and found this magical wild, virginal spot in the middle of nowhere," he told me sometime back of his hillside property on Paso's west side that now boasts a modern, airy tasting room and caves.
Asseo's vision was to craft a crazy Paso blend and he did that with his signature Optimus and Estate Cuvée both wines blends of syrah, cabernet sauvignon and petit verdot, wines that have garnered 90-plus points from the prestigious Wine Advocate journal.
For his part, as the evening ended, the roastee turned out to be a man of few words. "I didn't know what to expect of this evening," said Asseo humbly in his trademark French accent, which Fox jokingly tried to interpret in sign language, "a darker toast or light toast like in barrels," he wondered. "You were not too bad," he conluded.
As the humor came to a wrap, the evening continued with the rocking beat of Burning James and the Funky Flames band and dancing under the stars and the willows of Terra Mia.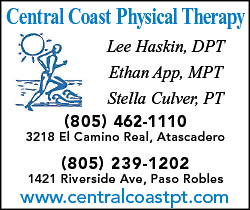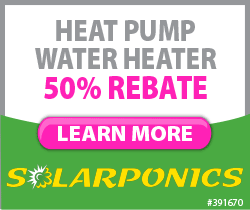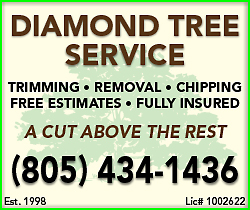 Subscribe to the A-Town Daily News for free!