Sip and Savor: 14th annual Pinot and Paella Festival draws hundreds
–Tradition won out over eclecticism at the 14th annual Paso Pinot & Paella Festival held on June 4 on the tree-shaded Templeton Community Park. Pinot-philes and paella fans descended with picnic chairs, tables and blankets in hand to sip and savor pinot noir wines paired with paella on a warm but breezy afternoon.
After serious eating and drinking though attendees cast their ballots on a classic creation that garnered the People's Choice Award for pinot and paella pairing. Winning chef Andre Averseng of Paso Terra restaurant was delighted he won but more so that people recognized the traditional seafood and sausage dish.
"I was surprised that people knew the real paella," remarked Averseng, a longtime festival participant and winner of the first two events. "I think the crowd is changing and is more worldly now." While the chef is accepting of the non-traditional and creative spins on the paella, risotto and jambalaya in a paella pan does not amuse the purist.
As usual the event focused on Paso pinot noir was a sellout. Ticket sales were limited to 500 people, but including volunteers and participants the attendance was closer to 700, according festival co-founder Maggie D'Ambrosia.
The park rocked to the Latin beat of Incendio and heady aromas of saffron and spice mixed with smoky meats filled the air. Over a dozen noted Central Coast chefs got busy assembling an eclectic array, each one putting his/her spin on this one-pan Spanish dish. There were a number of the classic seafood/chorizo styles, then there was curried chicken paella whipped up by chef Dallas Holt, lobster paella from Paso Robles Inn's Steakhouse restaurant chef Ryan Swarthout and duck confit with a medley of wild mushrooms prepared by Windward winery's Justin Goldberg.
For his seafood-loaded paella, Averseng layered local sea bass, halibut and black cod, shrimp and scallops from Maine, and mussels from north Pacific with Andouille and Linguisa sausage in a lobster and fish stock all folded into ten pounds of rice. The important ingredient, he noted, is the saffron. "The dish is complicated and diverse, but I think I should put paella on my restaurant menu."
Andre and his wife Cristina were awarded a certificate and six bottles of wine. The two runner-up chefs received 4 bottles of wine each: first runner-up Niner Estate winery's chef Chris Closser for his curried pork belly paella and second runner-up Luna Red's Shaun Behrens for his creative squid ink octopus paella. In addition all participating chefs received a bottle of pinot noir.
And what better way to savor the paella deliciousness than with Paso's prized pinots? There was plenty to choose from with some 20 producers pouring this sensuous, seductive wine.
Returning for the second year was Tablas Creek with its silky 2014 Full Circle. Some of the regular participating wineries included Asuncion Ridge, Opolo, Dunning, Adelaida Cellars, Castoro and Jack Creek Cellars.
While Paso Robles is known for its big bold zinfandel, Rhône and Bordeaux style wines, pinot noir is carving out a niche with wine aficionados. In fact many local winemakers are jumping on the pinot bandwagon and sourcing fruit from the cooler regions of Santa Barbara and Monterey counties.
The purpose of the festival is to promote Paso pinot, but there are a few participants who sneak in wines produced from other Central Coast appellations.
I noticed a Santa Maria appellation (in Santa Barbara County) pinot next to a bottle of Kruse Vineyard (Paso Robles) pinot at RN Estate's booth.
"This gets us through the door," remarked owner/winemaker Roger Nicolas as he poured the 2009 Paso pinot. Then he pulled out his private stash of a sensational chardonnay, the 2012 Solomon Hills (also from Santa Maria). What? A white wine at a pinot fest?
"Chardonnay is from the Burgundy region," Nicolas exclaimed.
Nearby, I saw more whites — a viognier and gerwutztraminer at Felten Cellars. And a zinfandel! "Nobody stopped me," Steve Felten said with a shrug. To maintain the festival theme, Felten did pour a pinot from Paso's Adelaida district.
At Pomar Junction's booth, I savored another pinot from Santa Barbara County's Los Alamos region and one from Paso's east Templeton area. "This is a warm weather pinot with woodsy tones," the server suggested.
Warm weather pinot? Is that in the Paso pinot profile?
Over at Opolo, Anne Paulsen introduced the 2014 vintage as 'way bigger' than the 2013 wine which was softer. Opolo has been producing pinot for many years and in fact grafted some of the zinfandel vineyards to pinot.
At Derby Wine Estates, Pam and Ray Derby offered a refreshing 2007 sparkling rosé of pinot and a 2012 Reserve. Scuplterra presented an extensive lineup of six wines, three of which were from the "Hero" label honoring farm workers.
"This is a community event," said chef Jeffry Wiesinger. For the three-time winning chef (taking a break from paella cooking this year), the festival is personal. His first date with his wife Michelle was at this festival and he proposed to her with an I Love You engraved message on a small paella pan.
Indeed, the community-oriented festival started in 2004 as a grass roots effort by winemaker and pinot-fanatic Marc Goldberg and his wife Maggie D'Ambrosia. The first event was staged at their Windward Vineyards & Winery location to shine a spotlight on Paso Robles pinot noir.
"We had room for 100 people only and turned away 125 people," recalled Goldberg of the first event. "We thought it was too good so we formed a loose organization called Paso Pinot Producers." As the festival grew, it moved to the Templeton location.
"There's a misconception that Paso is a wrong appellation for pinot noir," exclaimed Goldberg. This varietal he pointed out, has been growing in Paso since the 1960s. "We have over 20 producers that prove how distinctive the microclimates are here," remarked Goldberg.
How is a cool climate grape enjoying growth in the warm region of Paso Robles? Yes the grape prefers cooler regions but pinot noir is a varietal of place, Goldberg argues. "Most of it is grown on the westside because of the calcareous soil and high degree of minerals and earthiness."
Over the years, the festival has raised more than $400,000 and last year's event brought in $45,000, Goldberg informed. Funds raised benefit the Paso Robles Youth Arts Foundation (PRYAF) and other local charities. PRYAF, a non-profit arts academy offers an after school program of 60 free visual and performing arts classes to 400 students per week.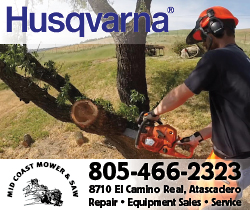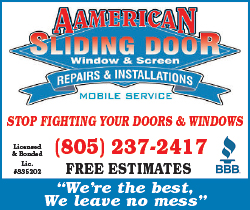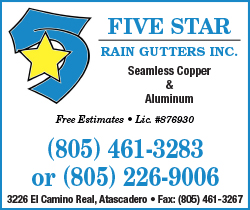 Subscribe to the A-Town Daily News for free!