'Silver Crown' race car on display at Estrella Warbirds Museum
–The Estrella Warbirds Museum and Woodland Auto Display announced that the famous "Silver Crown" race car is now on view for museum patrons. The car is on loan from Fred Ede of Fresno, CA who, with his father, campaigned the car with Jeff Gordon as their driver.
The Woodland Auto Display is well known for having a large variety of historic race cars and very collectible automobiles, but this is the first time that a "Silver Crown" race car is being shown there. This unique car has a longer wheelbase, 96″ vs 86″ for a sprint car, it weighs over 1400 pounds and can carry up to 75 gallons of fuel (roughly 500 additional pounds).
Though its engine is limited to a 355 cubic inches versus 410 for a sprint car, it still produces approximately 750 horsepower. Silver Crown cars are designed for 1-mile tracks, both dirt and pavement, and their large fuel load allows them to run 100 miles races without refueling. These cars are extremely tricky to drive as the combination of tire wear and lighter fuel load as the race progresses challenges the drivers.
The Estrella Warbird Museum is dedicated to the restoration, preservation and display of military aircraft, vehicles and memorabilia and commemorates those who served in military aviation and in other military roles. The museum is located at 4251 Dry Creek Road, Paso Robles. For more information call (805) 238-9317 or go to www.ewarbirds.org.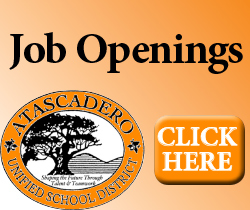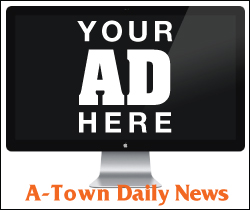 Subscribe to the A-Town Daily News for free!