Servpro Santa Maria releases report on dangers of black mold
Black mold is a common, but toxic, problem
Servpro Santa Maria water damage restoration specialists have released a report this week regarding the dangers of what is commonly known as black mold. To view the report, read below or click here.
Black mold's scientific name is Stachybotrys chartarum, or Stachybotrys atra is the strain of mold that is commonly recognized as "black mold." This strain is particularly harmful to humans as it produces what are called mytotoxins into the air. This type of mold is also very common in houses, and can cause a whole host of problems.
Health problems caused by black mold:
Respiratory issues
Skin problems
Mucous membrane irritation
Allergies
Asthma
Nausea
Hemorrhaging
Internal organ damage
Mental impairment
Neurological disorders
Exhaustion
Immune system suppression
There are, however, other types of mold that are also black. Stachybotrys chartarum has a slimy appearance and can vary in color from grey to greenish. This strain of mold feeds on cellulose, and drywall is one of its favorite environments. Black mold will grow behind the drywall, leaving visible patches of white on the wall. Also look for signs of mold in wooden paneling and carpeting.
The only way to know for sure if the mold in question is indeed Stachybotrys chartarum is to hire a mold-removal specialist such as Servpro Santa Maria water damage restoration specialists.
Mold removal
The removal of black mold should not be a "diy" project. When removing colonies of black mold, massive amounts of toxic spores will be released into the air, dramatically increasing exposure. Only trained water and mold damage restoration experts should attempt a removal of any size colony of what is believed to be black mold, as they will take the necessary steps to avoid exposure and return the home to a healthy state.
Once the colonies are removed, it is important to take preventative measures to prevent future colonies. Washing bathroom walls with a bleach solution, making sure that moist areas have proper ventilation, and checking for early signs of mold will help prevent future problems.
About Servpro Water Damage Restoration Specialists
Servpro Santa Maria water damage restoration specialists also help to restore structures with damage caused by water, fire and other disasters. Their motto is, "like it never happened."
Call today at (805) 922-5457, or visit their website at santamariaservpro.com. They are available 24 hours a day, seven days a week.
Servpro of Santa Maria
4161 Lockford St.
Santa Maria, CA 93455
(805) 922-5457.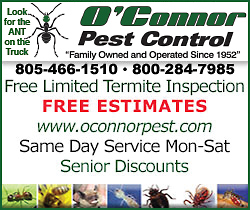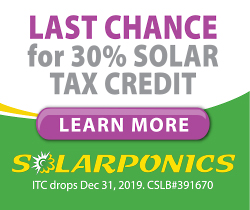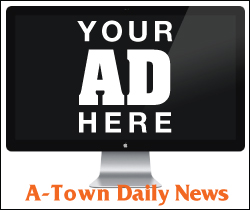 Subscribe to the A-Town Daily News for free!