Sensorio featured on segment of CBS This Morning
–The national media turned its focus to Paso Robles, California this week, with a live broadcast from the site of Sensorio, home to the multi-acre light-based art exhibit by Bruce Munro. CBS This Morning host Gayle King launched a new series focusing on "American Wonders," with its inaugural segment devoted to Bruce Munro: Field of Light at Sensorio. King spoke with correspondent Jamie Yuccas who was live at the site, sharing with national viewers an interview with Munro as well as members of the public – including a quartet of youngsters who described their reactions to the 15-acre exhibit.
Since opening in May, the walk-able art installation has garnered huge crowds and national and international media attention, helping to further solidify Paso Robles wine county as a premier tourism destination in California.
Here is a link to the story, by CBS Reporter Jamie Yuccas: http://bit.ly/2OnFR9M.
Bruce Munro: Field of Light at Sensorio is an array of more than 58,800 stemmed spheres lit by fiber-optics, gently illuminating the countryside in subtle blooms of morphing color that highlight the undulating landscape.
Bruce Munro: Field of Light at Sensorio opened to the public May 19, 2019 and will continue through January 5, 2020 at Sensorio, 4380 Highway 46 East, Paso Robles, California. Larger in size than any other Munro exhibition internationally, this is Munro's first U.S. exhibit entirely powered by solar. The exhibit is open to the public with timed admission Wednesday through Sunday nights and on-site amenities include refreshments, live music, and a VIP Terrace option offering dining and cocktails from a special viewing area.
For more information on Sensorio, please visit sensoriopaso.com.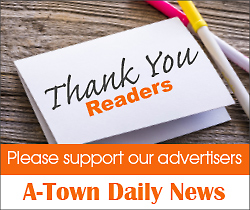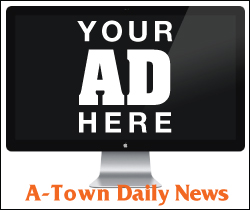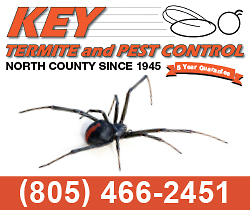 Subscribe to the A-Town Daily News for free!