Santa Barbara mayor raises $225,000 for her congressional campaign
– In her bid to replace Lois Capps for California's 24th Congressional District seat, Santa Barbara Mayor Helene Schneider recently announced that her campaign raised over $225,000 by the June 30 fundraising deadline.
Local Assemblyman Katcho Achadjian and Santa Barbara businessman Justin Fareed, both Republicans, have also announced their intentions to run for the congressional seat, as well as fellow Santa Barbara democrat Salud Carbajal.
"This is a campaign that is citizen-powered and citizen-energized," said Schneider. "We are a movement, comprised of women, environmentalists, working families, LGBTQ community leaders, concerned residents, engaged neighborhood folks, grassroots activists, small business owners, and everyday Central Coast residents. I'd like to thank the scores of community activists and citizen leaders who have contributed to our effort. It's really heartening to have such enthusiasm and excitement rallying around our effort at this early stage of the campaign."
Chief Strategist for the Helene Schneider for Congress campaign John Shallman said, "This robust fundraising haul illustrates that our message is resonating and that residents want a local mayor as their next representative in congress who will bring more common sense and pragmatism to Washington. Our strong showing also serves as evidence that voters are fed up with the gridlock and politics as usual in Washington and that they believe Mayor Helene Schneider is the best candidate to get things done in congress."
In addition to today's announcement, Mayor Helene Schneider's campaign has recently been receiving endorsements from numerous leaders and groups, most recently from California National Organization for Women (NOW) President Patricia Bellasalma and Feminist Majority Executive Director Katherine Spillar. The majority of Schneider's contributions came from women donors.
Mayor Helene Schneider's campaign has been endorsed by:
Women's Political Committee
League of Humane Voters California Chapter
Retired Congresswoman Diane Watson
California National Organization for Women President Patricia Bellasalma
Feminist Majority Executive Director Katherine Spillar
California List Founder & President Bettina Duval
California Board of Equalization Chairman Jerome Horton
California State Assemblyman Richard Bloom, former CA Coastal Commissioner
City of Ventura Mayor Cheryl Heitmann
City of Goleta Mayor Paula Perotte
City of Goleta Retired Mayor Margaret Connell & Past President of Santa Barbara Women's Political Committee
Hope School District Board of Trustees Member Kristi Newton
City of Santa Barbara City Council Member Harwood "Bendy" White
City of Ventura City Council Member Carl E. Morehouse
Santa Barbara Unified School District Board President H. Edward Heron
Environmental Defense Center Founder Marc McGinnes
Central Coast Water Quality Control Retired Board Member & Santa Barbara City Planning Commissioner Michael Jordan
Santa Barbara Women's Political Committee Past President Sharon Hoshida
Santa Barbara Women's Political Committee Past President Lois Phillips
Santa Barbara Women's Political Committee Past President Alissa Hummer
Santa Barbara Women's Political Committee Past President Jane Gray
Santa Barbara City Housing Authority Retired Commissioner & Board Member with Coalition Against Gun Violence Christine Silverstein
Santa Barbara City Housing Authority Commissioner Catherine Woodford
Santa Barbara City Housing Authority Commissioner Don Olsen
Santa Barbara Retired City Council Member Grant House
Founder of The Key Class John Daly
Santa Barbara City Retired Planning Commissioner Bruce Bartlett
Santa Barbara City Parks & Recreation Commissioner Lesley Wiscomb
Pacific Pride Foundation Former Executive Director David Selberg
Small Business Owner: Studio One Hair Designs, LGBTQ Advocate Robert Johns
LGBTQ Community Activist Steve Warner
LGBTQ Supporter & Owner of Jill's Place, Jill Shalhoob
International Union of Operating Engineers (I.U.O.E.) Local 501
International Union of Painters and Allied Trades District Council 36
International Association of Heat & Frost Insulators, Fire Stoppers and Allied Workers Local 5
Santa Barbara Mayor Helene Schneider was elected to her second term as Santa Barbara's Mayor in November 2013. She has served at Santa Barbara City Hall since January 2004, winning her first election as City Council Member in 2003 and first election as Mayor in 2009.
Mayor Schneider serves in leadership roles on a number of regional-wide policy issues, such as transportation, air quality, solid waste, public education, youth violence prevention and homelessness. She represents the City of Santa Barbara on the Santa Barbara County Association of Governments, Air Pollution Control District, Multi-Jurisdictional Solid Waste Task Force, Partners in Education, the South Coast Task Force on Youth Gangs and the Central Coast Collaborative on Homelessness. She is the immediate past-President of the League of California Cities Channel Counties Division.
Prior to elected office, Mayor Schneider spent 11 years in human resources management at Planned Parenthood of Santa Barbara, Ventura and San Luis Obispo Counties.
For more information, visit: www.HeleneSchneider.org.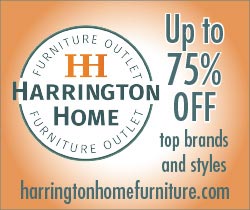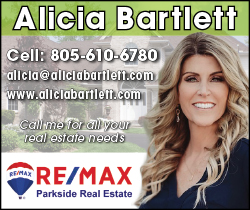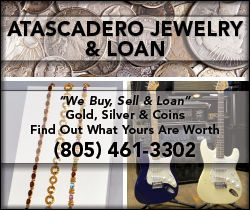 Subscribe to the A-Town Daily News for free!