San Luis Obispo Windshield Repair Company Releases 'Dirty and Worn Wipers—An Overlooked Windshield Hazard'
-Along with reducing visibility and creating a safe driving hazard, worn windshield wipers are an overlooked contributor to windshield damage. "A little time spent cleaning and inspecting windshield wipers goes a long way towards protecting your windshield," said Teresa O'Mara of Cal State Auto and Truck Glass, who recently released a report about maintaining windshield wipers.
As a general rule, replacing windshield wipers every 6 to 12 months is a good practice, but there are weather and driving conditions that mean wiper blades need to be replaced more often. Simply taking a few seconds during every gas station stop to clean the wipers at the same time you clean the windows goes a long way towards preventing windshield damage and can help prolong the life of the wiper blades.
In the process of cleaning the windshield, wiper blades drag a certain amount of grit over the glass until the combination of cleaning solution and wiper motion finally removes the dust and grime. At the same time, some of the grit, including road oil, remains on the wipers. Eventually, if not removed, the grit and grime, along with weather, contributes to cracked and pitted wiper blades and can damage the windshield. Plus, old and damaged wipers cause streaking that reduces visibility.
Clean wiper blades are important to the life of the blades, protecting the windshield and safe driving visibility:
Wipe them off with a wet paper towel or soft rag. Don't use steel wool as the remnants will scratch the windshield and damage the wiper blades.
Use hot soapy water or washer fluid.
Clean the blades from end-to-end until the rag doesn't show any residue.
Check the hinged areas and wash with soapy water to remove trapped debris.
When finished cleaning, wipe the blades dry.
Thoroughly wash the windshield, outside and inside.
Cleaning the blades is one step. Inspecting them and replacing damaged, cracked and worn blades is also part of safe driving and protecting the windshield. Waiting until the blades are leaving streaks and scratches on the windshield is too late.
The general recommendation is to replace wiper blades every 6 to 12 months. Weather extremes and frequent use may require more frequent replacement.
Regularly inspecting and cleaning wiper blades are an important step in driving safety and in preserving the windshield. In addition to potentially damaging the windshield, dirty, streaked windshields reduce visibility and are unsafe. The top factors for safe driving where the windshield is concerned include:
Keeping the windshield clean.
Keeping the wiper blades clean.
Inspecting and replacing wiper blades before age and wear become a problem.
Repairing minor windshield damage as soon as possible.
Replacing a damaged windshield.
Cal State Auto & Truck Glass is the company to call for windshield repair and replacement in San Luis Obispo and the California Central Coast. With more than 70 years of combined experience the certified auto glass technicians provides free estimates and service all makes and models of foreign and domestic vehicles. Full service includes:
Buses and government vehicles.
Mobile service, same-day installation.
Lifetime warranty.
All insurances accepted and help completing the paperwork
Military discounts. Senior discounts. Student discounts.
Cal State Auto & Truck Glass
2752 Ramada Dr.
Paso Robles, CA 93422
(805) 544-3065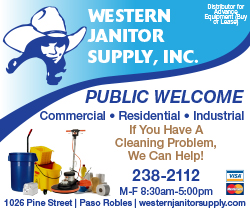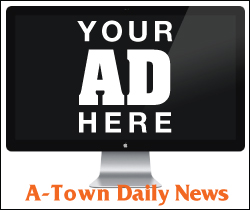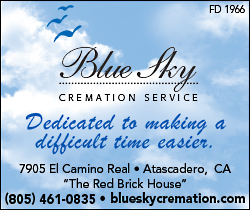 Subscribe to the A-Town Daily News for free!