Rotary Winemakers' Cookoff announces 2015 lineup of judges
– The Paso Robles Rotary Club recently announced its lineup of judges for the 2015 Winemakers' Cookoff fundraiser scheduled for Saturday, August 15. The 2015 Cookoff judging crew consists of the five food and wine industry professionals: Robert Whitley, a San Diego-based syndicated wine writer and wine-industry judge, Mike Cervin, a Santa Barbara-based food and wine journalist and author; Kathy Marcks-Hardesty, a local wine industry journalist; Sara Schneider, wine editor for Sunset magazine, and Brigit Binns, a local cookbook author and cooking teacher.
"This is an extremely experienced and cohesive group of judges," says Sharon Ross, the chairwoman of the Rotary Winemakers' Cookoff.
The judges' duties are to sample the wine and food pairings prepared on site and served to event attendees by the participating wineries to determine winners of the Judges' Choice awards. In a parallel food and wine pairing competition, participating winemakers solicit votes from attendees for the People's Choice awards.
Below are brief biographies of the wine-industry pros lined up to judge this year's cookoff:
Robert Whitley is host of the "Wine Talk" column, wine columnist for the Creator's Syndicate published in major newspapers. Robert also is publisher of Wine Review Online, which draws upon the expertise of top U.S. wine and food journalists. Whitley oversees the Critics Challenge, the San Diego International Wine Competition and the Monterey Wine Competition as well as numerous wine tasting events, including San Diego's annual Wine & Roses Charity Wine Tasting. Robert also hosts two weekly radio shows – Whitley On Wine and The Gourmet Club.
Michael Cervin has been involved in the wine industry and focused on the Central Coast for a dozen years as a writer, judge and educator. He is the author of the national travel book, California Wine Country, and has written about wine for "Decanter," "Wine Enthusiast," "Wine & Spirits," "Sommelier Journal," "The Tasting Panel," "Food & Beverage World," and he regularly contributes to "Fine Wine & Liquor," the largest wine magazine in China. His professional judging experience has included The Best of Vinho Verde Awards in Portugal, the Taste of Rum Festival in Puerto Rico, the California State Fair Wine Competition, The Berkeley Springs International Water Tasting, the Central Coast Wine Competition, and many charity wine and food competitions. He is also the restaurant critic and travel writer for the Santa Barbara News-Press.
Kathy Marcks Hardesty, Central Coast wine and food columnist for nearly two decades, is an alumna of the California Culinary Academy. She worked for the famed chef Wolfgang Puck at Postrio in San Francisco in 1989. Marcks Hardesty left the restaurant industry after more than a decade to become Wine Tasting Coordinator for Wine Spectator magazine. She relocated to the Central Coast in 1996 and began writing her wine and food column in "New Times SLO." She has been a frequent contributor in wine industry magazines, and has contributed to Wine Spectator, Central Coast Magazine, and USA Today. Formerly, she was co-host of the live weekly radio show Grapevine Radio. Marcks Hardesty is currently working on a guide about Central Coast wine country.
Sara Schneider is Sunset magazine's first wine editor, responsible for tasting panels, food-and-wine pairing in the test kitchen, wine-related food and travel coverage,Sunset's International Wine Competition, and the magazine's wine club. Schneider writes a monthly column on food and wine pairing, trends, and issues in wine, as well as other wine-themed food and travel stories, and in 2007 co-authored the book California Wine Country, a Sunset Field Guide. She has judged many wine competitions, both on the West Coast and internationally. Schneider has been nominated twice for James Beard Journalism Awards and holds the Academy of Wine Communication's Certificate for Excellence in Wine Writing.
Brigit Binns is the author or coauthor of 26 cookbooks and editor of more than 40, several for Williams-Sonoma. She has collaborated on books with some of the country's most respected chefs, including New York's Michael Psilakis and Los Angeles' Joachim Splichal. She adapted all the recipes for Chef Psilakis book, How to Roast a Lamb: New Greek Classic Cooking, nominated for a James Beard Award. Her collaboration with San Francisco butcher Ryan Farr (the "King of Meats"), Whole Beast Butchery was also nominated. When Brigit and her husband, actor Casey Biggs, relocated to California's central coast wine country Casey promptly, and accidentally, became the viral Youtube sensation "Paso Wine Man," who advocates for the fast-growing wine region.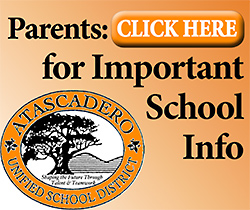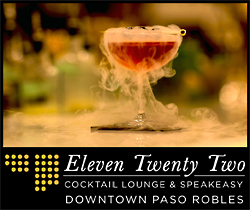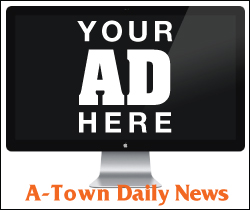 Subscribe to the A-Town Daily News for free!