Richard Edward Ruiz dies at 88
–In life, Richard Edward Ruiz "Papa" was the embodiment of independence, unconditional love, protection, service, guidance and a mentor for those who favored challenge.
Richard Edward Ruiz, son of Joaquin and Consuelo Ruiz was born May 6, 1929 in San Luis Obispo, CA. He died in his home on October 6, 2017 in Templeton CA.
In death, Richard Ruiz leaves his lovee, Dorothy Arrington Ruiz, whom he met at San Luis High School, married in 1949, and started their family: Richard Ruiz, Terri Franklin, Kathi Agueda, Joni Dusi, Toni Clevenger; 15 grandchildren; 20 great-grandchildren; and 4 great-great grandchildren.
As the patriarch of his family, he instilled a legacy of survival skills, mutual support, strong commitments of faith, commitment to family, and his positive generational guidance. Richard took his position as commander of his family troop very seriously. His family was run like a loving unit using honor, discipline, tactfulness, resourcefulness, diligence, and precision.
For Dad, guidance or teaching was as natural as breathing. His expertise was in mechanics. He could fix anything, he could build anything and if needed he would create it!
With great pride, Richard served in the California National Guard where he found a brotherhood that lasted a lifetime. His quest was to plan, strategize, develop, and execute.
Dad was loud! He was loud because he was passionate; he had high expectations and he demanded no less from himself. He challenged us to be the best version of ourselves: selfless, generous, and kind. To his family he is Superman.
When you think of Richard Ruiz remember what he told everyone who left his home, "Be careful out there." He was careful with us all and we will fondly remember him joyfully singing Cielito Lindo.
A vigil service for Richard will be held at 5 p.m., Thursday, October 12, 2017 at Chapel of the Roses, Atascadero, CA. A mass will follow the next day at 9:30 a.m., on Friday, October 13, 2017 at St. Rose of Lima Church in Paso Robles. A graveside service will be held at 1 p.m., also on Friday, October 13, 2017, at Templeton Cemetery. A reception will follow. Please join the family at Dusi Vineyard in Templeton.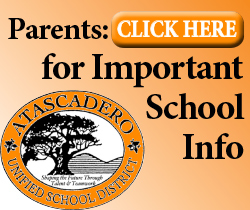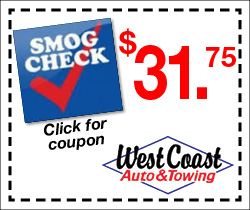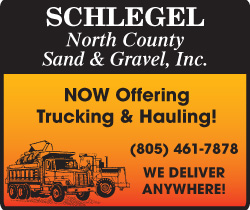 Subscribe to the A-Town Daily News for free!