Republicans meet in Atascadero to discuss and sign recall petition for governor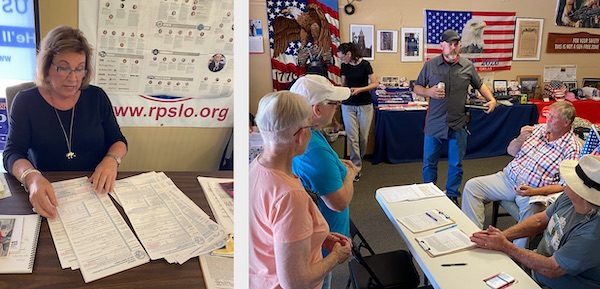 –While Democrats celebrated Joe Biden's nominee for vice president this week, North County Republicans registered voters and gathered signatures to recall Governor Gavin Newsom at the Republican Headquarters in Atascadero.
Cheryl Burbach registered voters Wednesday at the GOP headquarters on El Camino Real. She said, "I've registered several dozen voters today including three Independents, four 'Decline-to-State,' and three Democrats who are all registering Republican. It's going well."
At another table in the San Luis Obispo North County Republican Headquarters, Faith Cortez counted signatures to recall Governor Gavin Newsom. Faith said they've gathered more than 7,000 signatures in San Luis Obispo county. The goal is to get 16,000 signatures in the county before the Nov. 7 deadline.
Faith said, "We're doing excellent. Especially at the state level- two million signatures are needed and we're on track to obtain them well before the deadline. This is the third attempt to recall Newsom. It also took three efforts to recall Governor Gray Davis."
She said anyone interested in signing a petition may go to the website, RecallGavin2020.com.
The General Election is Tuesday, Nov. 3. The vote-by-mail ballots will be sent out to voters in October. County Clerk-Recorder Tommy Gong expects most voters will mail their ballots back to the county elections office. "If people prefer to drop them off, we'll have a number of Voting Centers in the North County where people can turn them in to elections officials. Those will be open for four days leading up to and including election day.
Regardless of the outcome, the General Election in 2020 will be historic in California. It's the first time all California voters will receive their ballots in the mail.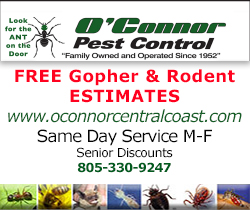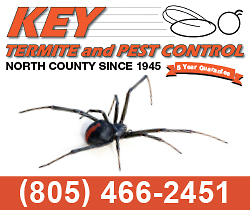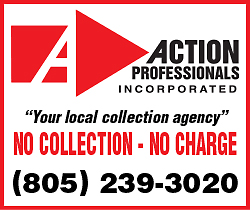 Subscribe to the A-Town Daily News for free!