Prominent tree to be removed from Atascadero's Sunken Gardens
–The time has come for one of the four original and prominent Deodar Cedars located in the Sunken Gardens in downtown Atascadero to be removed. Over the past several years, the cedar tree has been in a state of decline, primarily due to age. It has now reached a level of decline that makes it a safety risk to park users, according to the city. The plans for removal of the tree will be reviewed by the Atascadero Planning Commission during their next meeting on Tuesday, May 16, 2017.
The Sunken Gardens was an integral part of EG Lewis's vision for the Colony of Atascadero; it is a designated historic resource which contributes to the site and the setting of Historic City Hall and remains a very important aspect of Atascadero's downtown and community culture. The locations of the four Deodar Cedars enhance the landscape, providing shade and adding to the nuance of the fountain and the sculptures that adorn the gardens. The city recognizes that the removal of this majestic tree will alter the appearance of the park.
It is quite possible that there will be a need for future removal of additional trees, based on the increased aging of the trees. A tree replanting process to replace the older trees once they are removed is included in the city's vision for the Sunken Gardens. In the interim, and due to safety concerns, the city plans to move forward with the removal of the tree that presents an immediate risk, and will return to the planning commission and Atascadero City Council later this summer with a replanting plan that includes Sunken Gardens as well as the East and West Mall parkways to accommodate this and any future tree removals. The replanting will include an analysis of the current and historic context of the park as well as a community vision for the future.
For more information, contact Phil Dunsmore, Community Development Director at 805-470-3488, pdunsmore@atascadero.org.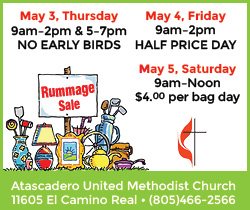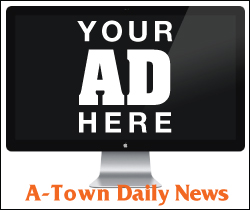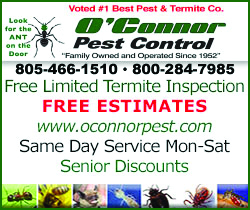 Subscribe to the A-Town Daily News for free!