Progressives Democratic Club adds North County meetings
Regional meetings intended to provide more local engagement
—The SLO County Progressives Democratic Club announced that meetings will now be held in both North County and South County. These regional meetings are intended to provide more local engagement and provide the full group with recommendations on county-specific issues and candidates.
The North SLO County Progressives regional group was formed by local activists Deborah Scarborough, Janice Mundee, and Susan Robinson. These activists identified a demand for meetings in North County to serve local residents. The North County meetings have grown in attendance from approximately 30 at the first meeting in January to nearly 200 at the February meeting.
"We were inspired by the women's march. When I arranged the first meeting I didn't know if anyone would come, but it was a huge success. I proceeded to create a Facebook group on January 22. By the end of the week we had more than 100 members and by the end of the month we had over 300." says Deborah Scarborough, activist and founder of the North County group.
Activist Janice Dundee adds "Our country has a precious democracy and we cannot take it for granted; ordinary citizens must value our freedom and feel empowered to step up to defend and promote our government. There's too much at stake in our cities, our towns, our country and the world."
"It was heartening to see so many enthusiastic progressives show up for the North SLO County Progressives meeting on February 9," said Nick Andre, Co-Chair of SLO Progressives Democratic Club.
South County activists Steve Lacki and Jennifer Stover Doula see sufficient interest in their area that they have decided to form another regional group to serve Pismo Beach, Arroyo Grande, Grover Beach, Nipomo, and Oceano. The South County group's first meeting is still to be announced but residents of these cities are encouraged to join the SLO County Progressives so they can be notified of upcoming events. Membership in SLO County Progressives is required to join a local group. Visit the website to join or learn more about  this grassroots organization dedicated to advancing progressive values
The North County group's next meeting will be on March 11 from 2 – 4 p.m. at the American Legion Hall, 805 S. Main St, Templeton.
The South County group meets the fourth Thursday of every month at the SLO Guild Hall
The SLO County Progressives Democratic Club is a grassroots political activist organization with more than 1,000 members dedicated to powering the political revolution by advancing progressive values in SLO County and beyond. SLO Progressives embrace the movement embodied by Bernie Sanders. Driven by the message of economic and social justice, the Club seeks to revitalize and re-energize the Democratic Party with bold progressive change.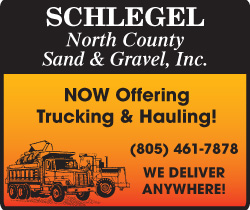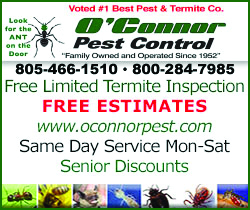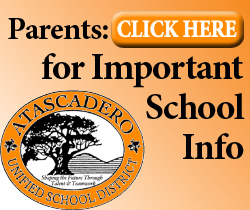 Subscribe to the A-Town Daily News for free!