Pride in the Plaza returns July 10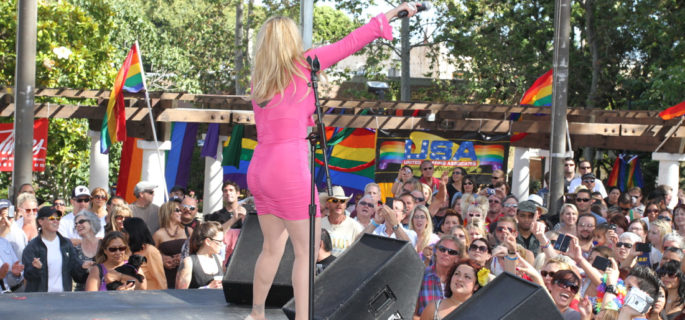 –Join the Gay and Lesbian Alliance of the Central Coast (GALA) and celebrate 22 years of Central Coast Pride by participating in a series of events and celebrate the diversity of the Central Coast of California. Pride week begins on Tuesday, July 3rd and will culminate at the Mission Plaza on Sunday, July 9th. The special anniversary Pride in the Plaza celebration will feature multiple musical entertainers and celebrate love and equality with the Central Coast's lesbian, gay, bi-sexual, transgender, queer, intersexed and asexual population, and allies.
Pride events:
Tuesday, July 3: Big Pink – The Official Pride Pre-Party – 8 p.m. – 1:30 a.m. – Price: $10 – Presented by local organizers, SLO Queerdos. Location: The Siren 900 Main St. Morro Bay, CA 93444 – 21 and over event. Ticket purchase: www.slopride.com.
Friday, July 6: Art After Dark – GALA Center (1050 Palm Street, SLO, CA 93401) Wine and appetizers accompanied by a silent art auction.
Friday, July 6: Drag Show – 2 Shows – 6:30 & 8:30 p.m. – SLO Guild Hall (formerly the SLO Grange). $20 – $30. Ticket purchase: www.slopride.com – 21 and over event. Local favorite Tommi Rose and the Playgirls return with a new cast and new numbers for San Luis Obispo's 22th annual pride celebration. Featuring three stars of RuPaul's Drag Race, this year's show is sure to delight audiences.
Saturday, July 7: Opulence Pride Party – 10 p.m. – 1:30 a.m. – SLO Brew 736 Higuera St, San Luis Obispo, CA 93401 $15 Cover – 21 and over event. Produced by local organizers, SLO Queerdos, this year's Pride Party may be the biggest ever. Host and emcee, Grace Towers and the Haus of Towers, join us from San Francisco. Featuring special appearances from local divas Rosé Aldé, Regina Flores, Krystal Methatic, C.C. Candypepper, and Juicy. It's DJs, dancing and surprise entertainment all night long. Proceeds benefit SLO Pride.
Sunday, July 8: Pride in the Plaza – Mission Plaza – Pride Music Festival – Noon – 5:30 p.m. The festival is free to the public and features a full afternoon of live entertainment. Come together with your community.
Pride Entertainment at a Glance Hosted by local diva Rosé Aldé, GALA is proud to sponsor an afternoon featuring fantastic music and live performances. Check out the schedule of events below for details about the big day. Pride in the Plaza begins at noon, and the live entertainment begins at 1:30 p.m.
o 1:30 PM | Opening Remarks
o 1:45 PM | The Betrothed
o 2:45 PM | Dance Performance
o 3:15 PM | WASI
o 4:00 PM | Local Drag Divas
o 4:45 PM | Community Foundation Presentation
o 5:00 PM | Headline Performance by Berlin featuring Terri Nunn
Sunday, July 8: After Pride Party – 5:30 p.m. The Libertine Brewing Company, 1234 Broad St. San Luis Obispo, CA 93401. As Pride in the Plaza wraps up, wander downtown to The Libertine Brewing Company for the Pride After Party. DJ, drinks, and dancing. It's the perfect way to end a week of pride with friends, new and old.
Berlin featuring Terri Nunn Press Contact: Diva Central Inc. Booking Agent, Stephen Ford. 7190 W. Sunset Blvd., Suite 1445, Los Angeles, CA. 90046Office: 323-654-3482 Cell and Text: 323-864-1933 Email:DivasAndDjs@Gmail.com.
The Kinney – The Official Pride Host Hotel. Now operating under its new brand beginning July 2, formerly the Holiday Inn Express. To secure the discounted room rate during pride weekend, call (805) 544-8600 before June 18 and ask for a room from the PRIDE block.1800 Monterey Street, San Luis Obispo, Ca 93401.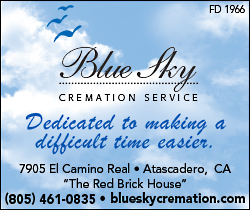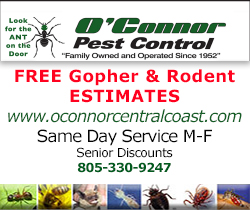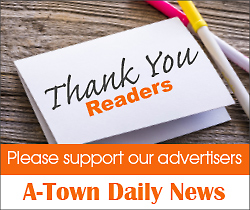 Subscribe to the A-Town Daily News for free!