Portions of Big Sur community facing long-term isolation
Published on January 23rd, 2023
Written by: News Staff
Resupply convoys scheduled this week
– The County of Monterey Department of Emergency Management in conjunction with the Monterey County Sheriff's Office, Big Sur Fire Department, the Governor's Office of Emergency Services, and the Big Sur community, are working on a plan to meet the needs of residents that are essentially cut off from vital services due to multiple landslides on State Highway 1.
In meetings with the Monterey County Department of Emergency Management team over the last two days, Caltrans shared information regarding the closure of the Highway 1 due to slides at three locations. These slide areas include Paul's Slide (Postmile 22 in Monterey County), the Mill Creek slide (PM 18 in Mon. Co.), and the Polar Star slide (San Luis Obispo County, 24 miles south of Mill Creek).
Paul's Slide has once again accelerated in response to the recent heavy rainfall. It is unpredictable and the slope continues to adjust as the slide moves, causing material to flow and rocks to roll into the roadway.
At Mill Creek, the saturated and over-steepened slope is on the edge of stability and appears to be approaching failure, according to emergency management.
At Polar Star, rocks and soil are constantly falling from the temporary cut that was made at the base in order to gain access for crews and equipment to remove the slide material and correct drainage. The failure of the over-steepened rock material could occur at any time.
Currently, there is no safe access through Paul's Slide, Mill Creek, or Polar Star, effectively isolating the Big Sur coast between the Polar Star slide, just south of Ragged Point to and through Paul's Slide.
Caltrans is coordinating with the Monterey County Emergency Operations Center to schedule a resupply convoy on Highway 1 on Tuesday, Jan. 24, and Friday, Jan 27.
The convoys will depart from the north gate at Paul's Slide (PM 22.5) at 8 a.m. and travel to the north closure limit at Lime Creek (PM 32). The convoy will then turn around and head south back to the gate at Paul's Slide.
The convoy will repeat this trip again, starting at the north gate of Paul's Slide at 12 p.m. and 4 p.m.
Residents are asked to wait at their driveways if they wish to join the convoy as it passes. If necessary, this effort will repeat the following week.
Residents that are impacted by slides on HWY 1, between the Pauls slide and the Mill Creek slide are able to use Nacimiento Fergusson Road on an emergency basis. Residents south of the Mill Creek slide are not able to reach Nacimiento Fergusson Road.
"Our concern is that this is going to be a prolonged closure and our top priority is making sure people have access to essential services," said Tracy Molfino, interim manager of the Monterey Department of Emergency Management.
The County of Monterey will utilize social media and email communications as well as the county's website to push information out to this community.
Road information and updates can also be found on Caltrans District 5 Social Media platforms: Twitter at: @CaltransD5, Facebook at: Caltrans Central Coast (District 5) and Instagram at: Caltrans_D5.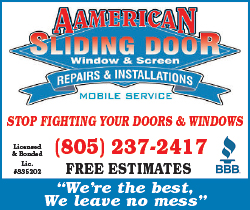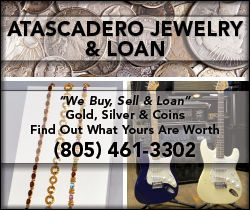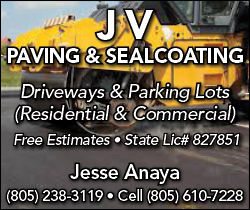 Related
Comments are closed.