Pinot and Paella celebrates its 12th year
Festival raises money for Paso Robles youth art foundation
The 12th annual Pinot and Paella Festival was held Sunday afternoon in Templeton Community Park. Hundreds of attendees strolled from tent to tent, sampling Paso Robles pinots and tasting paella creating by local chefs. The temperature climbed to 99-degrees during the weekend heat wave.
Live music was provided by the popular world fusion band Incendio. Locals brought beach chairs, relaxed, sipped wine and enjoyed the sunshine.
Marc Goldberg and Maggie D'Ambrosia of Windward Vineyard are the organizers and founders of the event. "Everything is totally donated," said an event representative, saying that every chef and every vineyard donates the food, wine and time to help raise money for the organization.
The event has raised hundreds of thousands of dollars for the foundation over the years.
Participating vineyards
• Adelaida Cellars
• Asuncion Ridge Vineyards
• Calcerous Vineyard
• Carmody McKnight Estate Wines
• Castoro Cellars
• Cayucos Cellars
• Derby Wine Estates
• Dunning Vineyards Estate Winery
• Felten Cellars
• Hearthstone Vineyard
• Jack Creek Cellars
• Le Cuvier
• Pomar Junction Vineyard & Winery
• Rocky Creek Cellars
• RN Estate Vineyard & Winery
• Sculpterra
• Tablas Creek
• The Missing Leg
• Venteux Vineyards
• Windward Vineyard
Participating chefs
Boccabella Farms & Windward Vineyard
Chef Johnny Jantz and Chef Justin Goldberg
Bomba Paella Catering
Chef Troy Avitia
Chef Dallas Holt
Chef Dallas Holt
Fig Good Food
Chef Jon Parker
Pier 46 Seafood Co.
Chef Eric Gonzales
Paso Terra
Chef Andre Averseng
Paso Robles Inn
Chef Ryan Swarthout
Villa Creek
Chef Tom Fundaro
Catering by Chef Charlie
Chef Charles Paladin-Wayne
Crush Catering
Chef Alex Martin
Jeffrys Catering
Chef Jeff Wiesinger
Niner Wine Estates
Chef Maegen Loring
Paso Catering Co.
Chef Trish Jacobs
Pardner's Paella
Chef Pardner Hicks
Thomas Hill Organics
Chef Christopher Manning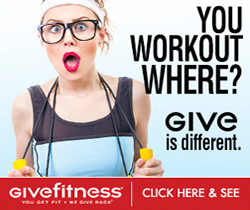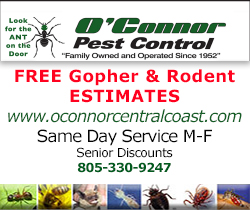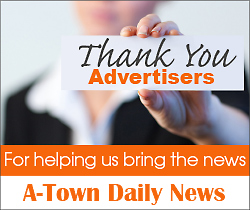 Subscribe to the A-Town Daily News for free!