Update: PG&E issues 'All Clear' following public safety power shutoff
Update posted Jan. 20:
Restoration expected to occur in stages through end of day Wednesday
–Pacific Gas and Electric Company (PG&E) has begun patrolling lines de-energized by the Public Safety Power Shutoff (PSPS) that started Monday night, Jan. 18, and affected approximately 5,000 customers in seven counties.a
This morning, PG&E meteorologists issued the weather all-clear for remaining portions of areas affected by the PSPS. Company meteorologists previously issued the all-clear at 2 p.m. Tuesday for some PSPS-affected circuits in Madera, Mariposa, Fresno, and Tulare counties. Restorations have begun where possible.
The weather all-clear signal is given once the severe weather subsides. It allows electric crews to begin patrolling in the air, in vehicles and on foot nearly all power lines that were de-energized. Once lines are inspected and found free of damage or hazards, PG&E can proceed with restoring power to customers.
PG&E is working to restore power to all customers affected by the PSPS that began Monday by the end of the day on Wednesday.
As part of this restoration effort, crews will patrol more than 439 miles of transmission and distribution lines to ensure that no damage or hazards exist before those lines can be re-energized and those customers restored. Efforts related to this PSPS event will include 64 crews and up to 11 helicopters.
Extreme winds were recorded across the service area in some cases as high as 60 mph. For more information on the PSPS event, visit pge.com/pspsupdates.
---
Update posted Jan. 19:
High wind advisory now in effect for Central Coast
–The National Weather Service today issued a high wind advisory for San Luis Obispo and Santa Barbara counties, including the cities of San Luis Obispo, Pismo Beach, Morro Bay, Cambria, San Simeon, Santa Maria, Lompoc, Vandenberg, Solvang, and Santa Ynez. The advisory went into effect early Tuesday morning and will remain in effect until early Wednesday morning. Wind speeds are expected to be 20 to 30 mph with gusts up to 45 mph.
Previously, PG&E reported that San Luis Obispo County and Santa Barbara County were not expected to be impacted by the weather event, however, conditions appear to have changed. Weather conditions can change rapidly, PG&E advised.
Residents should use caution, particularly when driving. Gusty winds will blow around unsecured objects and make driving difficult, especially for high profile vehicles. Tree limbs could be blown down and a few power outages may result.
In locations still enduring extremely dry winter conditions, PG&E will de-energize approximately 5,200 customer accounts in portions of Fresno, Kern, Madera, Mariposa, San Luis Obispo, Santa Barbara and Tulare counties for a PSPS early Tuesday morning to reduce the risk of catastrophic wildfire.
The de-energization will begin around 1 a.m. Tuesday, January 19.
To support customers during this PSPS, PG&E will open Community Resource Centers (CRC) from 8:00 a.m. until 9:30 p.m. at the following locations:
Auberry Library on 33049 Auberry Road, Auberry
Bear Mountain Library on 30733 E Kings Canyon Road, Dunlap
North Fork Elementary School on 33087 Road 228, North Fork
Yosemite High School on 50200 High School Road, Oakhurst
New Life Christian Fellowship on 5089 Cole Road, Mariposa
Grover Beach Community Center on 1230 Trouville Avenue, Grover Beach
First Christian Church on 15550 S College Drive, Santa Maria
Customer notifications—via text, email, and automated phone call—began Saturday afternoon, two days prior to the potential shutoff. When possible, PG&E employees knocked on the doors of customers enrolled in the company's Medical Baseline program who did not verify that they received these important safety messages. Those visits focused on customers who rely on electricity for critical life-sustaining equipment.
---
Original story posted Jan. 18:
PG&E preparing for an offshore weather event that could bring high winds
–Pacific Gas and Electric Company (PG&E) continues to monitor and prepare for a powerful, offshore weather event expected to bring the risk of potential widespread wind-driven damage and related outages throughout the company's service area. PG&E's Emergency Operations Center (EOC) is open and the company's meteorologists are monitoring conditions. San Luis Obispo and Santa Barbara counties are not expected to be impacted by this event, however, weather conditions can rapidly change.
In locations still enduring extremely dry winter conditions, PG&E has notified a targeted number of customers (6,100) in small portions of Fresno, Kern, Madera, Mariposa and Tulare counties about a potential Public Safety Power Shutoff (PSPS) Monday night. Approximately 15,000 customers and four counties were removed from a potential PSPS scope overnight. Those customers who will no longer be impacted by a PSPS are being notified about their updated status.
Due to recent rains, relatively high humidity levels, and the lack of any red flag warnings in the Bay Area and some other parts of PG&E's service area, the company does not anticipate the need for a PSPS in any Bay Area counties during this weather event.
In addition, PG&E's network of 340 weather cameras across the service area, as well as visual checks by crews in the field, helps the company determine where vegetation has greened up to levels that help make PSPS events unnecessary.
Forecasts show high-risk conditions arriving Monday evening in the southern portion of PG&E's service area, with high winds expected to subside by Wednesday morning. Before any PSPS restoration begins, PG&E will inspect de-energized lines to ensure they were not damaged by high winds. PG&E will restore power safely and as quickly as possible once the weather all-clear is given.
There is still uncertainty regarding the strength and timing of this wind event, which PG&E is carefully monitoring. Weather conditions can change quickly. PG&E reminds customers to have an emergency plan and make sure they have up-to-date contact information.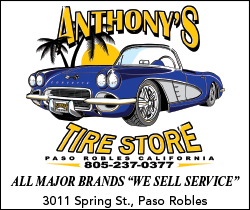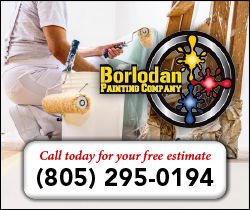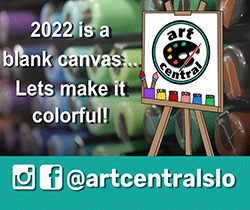 Subscribe to the A-Town Daily News for free!