Pavement resurfacing project begins
–The City of Atascadero began work on the 2019 Pavement Resurfacing Project on Monday, June 17. The work performed by the city's contractor this week will be minor, consisting of striping removal in preparation for microsurfacing. Microsurfacing will take place from June 26th through July 3. The contractor will provide traffic control for the preparatory work, and delays are expected to be limited.
The city is currently working with the contractor to establish a schedule for roadway resurfacing beginning June 26. Delays are likely to be more significant during resurfacing due to cure time required for a quality, finished product.  The city website will be updated with the latest information regarding the timing of street closures as the start date approaches. Roadways that are a part of this project include:
El Camino Real from Hwy. 41 to San Anselmo Rd. (East)
San Anselmo Road (East) from El Camino Real to Dolores Ave.
San Jacinto Ave. from El Camino Real to Nogales Ave.
Curbaril Ave. from Hwy. 41 to 101
Santa Rosa Road from Hwy. 41 to 101
Santa Barbara Road from San Antonio Rd. to Viejo Camino
Viejo Camino from Santa Barbara Rd. to Halcon Rd.
For more information, contact Atascadero Public Works at (805) 470-3456.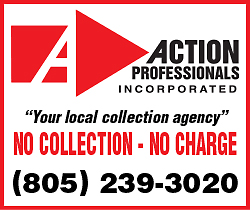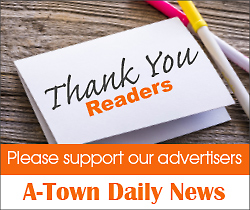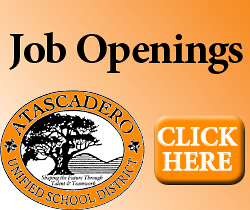 Subscribe to the A-Town Daily News for free!