Update: Quarantined Paso Robles woman evacuated to Travis Air Force Base
–Paso Robles woman Sarah Arana and over 100 other Americans, who were quarantined due to a coronavirus outbreak on a cruise ship in Japan, were evacuated by plane last night to Travis Air Force Base, near Fairfield, Calif., just northeast of the Bay Area.
"We just landed," she said at about 11:30 p.m. PST on Sunday. After disembarking the plane she was greeted by doctors and officials from the US Centers for Disease Control and Health and Human Services.
They handed her a federal quarantine order, confining her to Travis Air Force Base for another two weeks. Arana had already been isolated during a 12-day quarantine aboard the Diamond Princess cruise ship at Yokohama, Japan.
"So, I will be at Travis for the next 14 days," she said. "Feels so good to be home."
Before and during the flight, doctors monitored the evacuees. "They took my temp, no fever or symptoms this whole time," she said. Arana feels healthy and says she has not yet been tested for the COVID-19 coronavirus, but expects to be tested soon.
Fourteen American evacuees were reported to be positive for the virus, according to NBC News, however, Arana said she did not see them aboard her plane.
In a statement, Travis Air Force Base officials said, "Any individual displaying signs of illness will be transported to an off-base facility, per HHS guidance. The logistical support and management of the quarantine will continue to be led by HHS and the CDC. No Travis Airmen will have contact with the passengers."
The Diamond Princess set sail in January from Yokohama, Japan with about 3,700 passengers and crew. By Sunday, 454 people on board, more than 10-percent, tested positive for the virus, according to Japanese officials. Almost 400 Americans were on board. More than 40 have tested positive.
The US Embassy in Japan issued a statement of thanks; "We extend our thanks to the Government of Japan for its invaluable collaboration with us, and for its commitment to protecting the welfare of U.S. citizens. We also extend our sincere gratitude to the Self-Defense Forces for helping to transport our American citizens, a contribution in the true spirit of the alliance."
In related news, San Luis Obispo County Health officials say they are preparing for the possibility that some quarantined Americans might be transferred to Camp Roberts, just north of Paso Robles.
---
The updated story of Feb. 16, 2020:
Paso Robles woman quarantined on cruise ship being evacuated to US military base
With coronavirus infections continuing to rise, US Embassy begins evacuations
–After 12 days of cruising, and another 12 days in quarantine, a Paso Robles woman is happy to hear that the United States Embassy has decided to evacuate American passengers from the Diamond Princess, docked at Yokohama, Japan.
"I'm sitting here packed and waiting to board the US planes that came to save (me)," Sarah Arana said Sunday morning in an interview with the Paso Robles Daily News.
"They say we're leaving (soon) on a modified cargo plane," she says. "The mood is somber. I expect there will be many tears on the plane. We are ready to go home."
Seventy more people on the ship tested positive for the virus over the weekend, bringing the total number of cases diagnosed on board to 355. That's more cases than any place outside of China. "Doesn't make me feel good about sitting on this ship," she says.
"Buses are stacking up outside to transport us to the planes," Arana says. The US government will evacuate hundreds of Americans to Travis Air Force Base in California or Lackland Air Force Base near San Antonio, Texas. "I'm expecting Travis since I live in California," she says.
Once safely in the United States, the passengers are to be monitored in quarantine on the US Air Force bases for an additional 14 days.
"Now this next phase, part two of the great COVID-19 quarantine," she says. "A US evacuation – I've never been evacuated before. American doctors came to my door earlier in white hazmat suits. They can't touch me. They couldn't come near me. But I was comforted hearing familiar voices."
Arana, an in-home health worker, remains healthy and upbeat. "This has been the most amazing experience from a scientific and global perspective. Events like this change people. It shapes your world view. The tremendous amount of love and support has been reaffirming," she says.
Some Americans opted to remain on board, rather than be evacated by the US, as Japanese officials promised to release them from the ship following the original 14-day quarantine. At least another 40 Americans on board tested positive for the virus and remain in the care of hospitals in Japan.
The scene outside the Diamond Princess on Sunday:
---
The updated story of Feb. 13, 2020:
Number of infected passengers on Diamond Princess cruise ship continues to rise
–Paso Robles woman Sarah Arana remains quarantined today in her port-side cabin on the Diamond Princess cruise ship at Yokohama, Japan, while cases of the Wuhan coronavirus on board continue to increase. Japanese officials have been evacuating passengers who test positive for the virus, now totaling over 200 people. Authorities also announced passengers over 80 years old will be evacuated from the ship.
Arana gave an extensive interview to the Paso Robles Daily News on Sunday and is keeping friends and family up-to-date on her Facebook feed. The interview led to international coverage about her situation by major news outlets. Arana is feeling fine and healthy. Her recent updates include:
"Day 9: quarantine update. 44 new tests have come back positive. Those people will be removed from the ship. In addition, the Japanese Health Ministry reports that passengers 80 and over will be removed, passengers with underlying health issues will be removed and all passengers in interior cabins will be removed and quarantined onshore. This brings the total to 220 positive cases on board the ship. Please. Do not panic, I am not panicking. This is great news that they are removing that many people. While I have no idea how many passengers are in those 3 groups in total, it's likely a large number. I am holding strong! I feel good with no symptoms. I don't fall into any of those categories so I will continue to shelter in place unless or until I am told otherwise. This will be over soon and I will be so happy to come home to family and friends. The unending support lifts me up and keeps me going."

"Day 9 is coming to an end, it's almost 6 p.m. and starting to get dark. The mood here is somber as the Japanese Health Ministry is increasingly criticized for its lack of transparency and unwillingness to answer questions. We now wear our masks all the time and they brought us the local paper today which has a picture of our ship on the front page. I can see a flurry of activity down below on the dock, ambulances and the ever-present "oompa loompas" all sealed up in their white hazmat suits. This is so surreal. I think I found the Twilight Zone, a place that only exists in the ether between reality and science fiction. It's dark and mysterious with floating images that at first glance seem familiar but there's too much smoke and fog to be sure. I've settled in now, comfortable with the discomfort and expecting the unexpected. Just like a really well written and engaging psychological thriller, I can't put it down, I want to know how the story ends. When I wake up, 44 more passengers will have been offloaded and we will be on day ten of our 14 day hold."
In a sign of the coronavirus's infectious nature, a quarantine officer on the cruise ship fell ill with the coronavirus they were trying to help control, AFP reports. See the latest on the virus from the US Centers for Disease Control.
---
Original interview and story published Sunday, Feb. 9, 2020:
–A cruise ship sits docked at a Japanese port today with almost 3,700 people on board, all quarantined because of an outbreak of the deadly Wuhan Novel Coronavirus.
A Paso Robles woman onboard can't leave her cabin but is staying strong and hopeful. The cruise ship she boarded for a vacation on Jan. 20 now has the more reported cases of the coronavirus than any country, other than China.
Sarah Arana, 52, is perhaps better equipped than most to deal with this nerve-wracking situation. Back at home here in Paso Robles, she works as a medical social worker, making house calls on sick patients for an in-home health and hospice provider.
Though a world traveler, it was Arana's very first cruise. 'I had avoided cruises because of the reputation that if someone gets sick that it spreads quickly on a ship," she says in a phone interview on Sunday from her cabin.
She flew to Tokyo, Japan on Jan. 16 for a little touring before boarding the ship for a two-week cruise. That was before major news reports of the virus spreading through China. It wasn't until Jan. 30 that the World Health Organization designated it a "public health emergency of international concern."
Everything began wonderfully, she says. "It was a great time. We were eating lobster, escargot, champagne, and caviar." The Diamond Princess cruise ship embarked from Yokohama, Japan, and cruised throughout Japan, Vietnam, and, Hong Kong.
Then, just two days before the cruise was due to return to Yokohama, passengers were taken by surprise. A traveler on board from China was diagnosed with the Wuhan coronavirus.
"I'm concerned, but I have not been scared," she says.
The first response from authorities was to give every passenger a thermometer and ask them to test themselves and report back regularly. Initially, 273 passengers reported a fever and were swabbed to test for coronavirus infections. Sixty-one tested positive early on and were evacuated. At least nine more passengers have since been infected and taken from the ship. Some passengers with health issues unrelated to the virus have also been allowed to disembark and receive medical care.
Arana says she has seen as many as 15 ambulances lined up on the dock outside the cruise ship while medical crews conduct "Hazmat extraction" carrying infected patients in a sealed plastic tunnel off the ship.
So far, only passengers with symptoms, such as a fever, have been tested for the virus, she says. She takes her own temperature a couple of times a day to report back to the ship's medical staff.
Today, Arana waits on board with the other passengers and crew during a mandatory 14-day quarantine. "The cruise is over," she says from her cabin, while watching The Oscars. She passes the time with movies, reading books online, drawing, and eating food delivered to her cabin three times a day from staff wearing masks and gloves.
"I am one of the lucky ones," she says. "I am strong. I feel great." Her port-side cabin has a balcony, so she gets to enjoy the fresh air. It's winter in Japan and the afternoon weather is in the high 50s to low 60s, she says.
Passengers without balconies or windows are being allowed brief amounts of time on deck while wearing gloves and staying two meters away from anyone else.
Arana is expecting to leave the ship when the quarantine is lifted on Feb. 19. "As long as you had no exposure with anyone who was infected, you will be allowed to leave," she says. She is looking forward to disembarking. "No one expected to be on the ship this long. This was not the experience anyone wanted to have."
She is looking forward to returning home to Paso Robles, California, and her work. "I want to come home and sleep in my own bed," she says. "I miss driving country roads and the Paso Robles landscape."
The US Embassy and the president of Princess Cruise Lines have kept in touch with the passengers, she says. The embassy said the guidelines for this sort of situation is to shelter in place, she says. The cruise line has offered a full refund and credit for another cruise on top of that, she says.
Arana offers praise for how the cruise line and the government of Japan have handled the situation and adds, "I have been overwhelmed by the amount of support from people all over the world."
Click here for the latest news reports on the coronavirus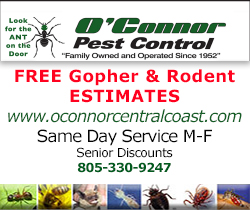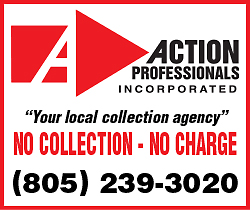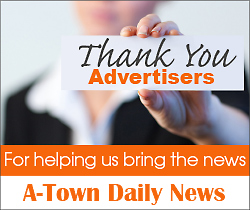 Subscribe to the A-Town Daily News for free!