Obituary of John James Perry, 69
Published on January 17th, 2023
Written by: News Staff
– John James Perry, beloved husband, father, brother, son, grandfather, and friend passed from this life unexpectedly at 69 years old on Nov. 13, 2022, after a sudden onset of illness. He is survived by his loving wife Hunter, his children Nicky, Ian, and James, three grandchildren, Jordan, Jazelle, and Owen as well as his father Gordon, his sister Jacqueline and his brother Gordon. John is also survived by numerous Perry and Boyd aunts, uncles and cousins both in Southern California and in England. He joins his mother Joan, his best friend Auntie Barb and his niece Chelsea in eternal rest.
He was born to Gordon H. and Joan (Boyd) Perry in Birkenhead, England in October of 1953. He was not only the oldest child in his immediate family but the oldest Perry of his generation. John emigrated with his family to Southern California in September 1969 where at age 16 he began his career in the family roofing business. In 1976 he married Wendy Gunby, and in 1979 his daughter Nicola was born.
He was separated three years later and soon after met his second wife Hunter. They moved from Southern California to San Luis Obispo in the fall of 1983 and were married in Cambria in 1984. Their first son Ian was born later that year, and James followed in 1987. In 1985, they purchased land in the Atascadero Colony where they built their family home and established John Perry Roofing. This would be home for the next 37 years.
John's greatest loves were his family and soccer. His quick wit and temperament were always a force to be reckoned with both on and off the soccer pitch. John worked hard and played even harder and was "All In" whenever he made a commitment. You could always count on John to give everything he had to his family, his roofing, his friends, and teammates. John will be sorely missed for his dedication to those people he loved and the concerns he believed in.
A public celebration of life will be held at St. Luke's Episcopal, 5318 Palma Ave, in Atascadero, on Feb. 4 at 11 a.m. Please wear the color royal blue in honor of his love for the Everton Football Club.
In lieu of flowers please donate in John's name to either City of Hope or St. Jude's Children's Hospital.
---
The Paso Robles Daily News and A-Town Daily News accept and publish local obituaries and death notices free of charge from individuals and local funeral homes. See information and tips here on writing an obituary. Please submit the obituary a few days before services, if possible. To submit an obituary, please email it to skye@accesspublishing.com with "obituary" in the subject line. Please email a photo along with the obituary.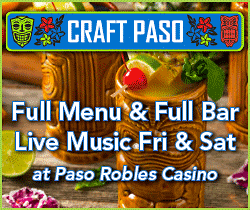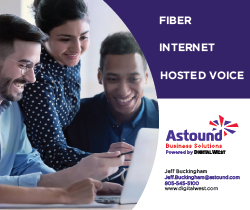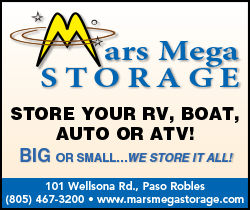 Related
Comments are closed.