Obituary for Manuel Gallegos, 85
–Manuel Gallegos, 85 of Peoria, Arizona passed away on Sunday, April 4, 2021 with his family by his side. Manuel was born on August 10, 1935 in Santa Barbara, California.
He served in the US Army from 1959 – 1963, based at Fort Hunter Liggett, and was stationed at a missile base in Germany. He married his lovely wife, Pauline, in February of 1959. Upon his return from Germany, they settled down in Paso Robles for a short time before settling in Atascadero. Manuel retired from the California Youth Authority in Paso Robles. Manuel also became owner/operator of the Beverage Shop, now the A-1 Mobility.
Eventually, Manuel and Pauline sold the shop and opened another business in Atascadero, Pauline's T-Shirt Shop. He was an accomplished photographer. They used that skill to make photo buttons for various sports at Atascadero High School, with the majority of the buttons being made for football.
He relocated to the Phoenix area after he retired and sold his business. He spent many happy years in Phoenix in addition to his enjoyed years in Atascadero.
Manuel is preceded in death by his lovely wife, Pauline. He is survived by his four children, Marcos (Terri Gallegos), Mario (Stacey Gallegos), Lilia (Tom Atchison) and Lita (Doug Adams). He is also survived by his grandchildren, Miguel Gallegos, Mando Rojas, Morgan Gallegos, Marco Rojas, Luci Atchison, Mario Gallegos Jr., Janice Gallegos, Graysen Gallegos, and great-grandsons, Ares Gallegos and Ryder Gallegos.
Manuel was a dedicated husband, father, and grandfather. He was involved in all aspects of their lives. When his children were young he coached many of their sports teams throughout the years. He taught his grandchildren how to play chess. Manuel was deeply loved and will be greatly missed by his family.
A graveside service with Military Honors was held on Friday, April 16, 2021, where he was laid to rest next to his wife of almost 60 years, Pauline, in the King City District Cemetery.
---
The Paso Robles Daily News accepts and publishes local obituaries and death notices free of charge from individuals and local funeral homes. See information and tips here on writing an obituary. Please submit the obituary a few days before services, if possible. To submit an obituary, please email it to skye@accesspublishing.com with "obituary" in the subject line. Please email a photo along with the obituary.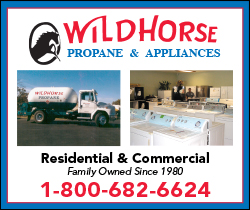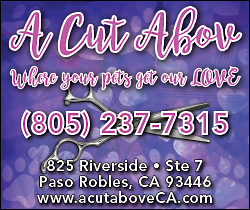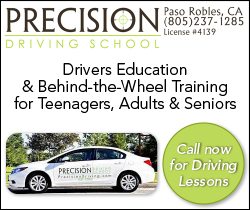 Subscribe to the A-Town Daily News for free!