Number of homeless living in San Luis Obispo County raises 32-percent in two years
–The number of homeless persons counted in San Luis Obispo County on a single day in 2019 increased by nearly 32 percent compared to 2017 numbers, according to a report released today by the County Department of Social Services.
A one-day census in January 2019 found 1,483 homeless persons throughout SLO County, an increase over the 2017 census, which counted 1,125 homeless persons.
"We expected some increase, because heavy rains in 2017 would have caused more people to seek shelter rather than remain in riverbeds and other waterways where they normally would have stayed," said County Homeless Services Coordinator Laurel Weir. "Local agencies also reported an average increase in the number of homeless persons seeking assistance. Many similar communities across California are also seeing a rise in homelessness."
Regions that receive Federal Continuum-of-Care funds, like the County of San Luis Obispo, are required to conduct a census of their homeless populations every two years. The county conducts its local homeless census in a single, 24-hour period at the end of every other January. This year's census took place between Jan. 27 and Jan. 28, 2019. The census is intended to provide a snapshot of the population in a single point in time that allows the county to measure trends in homelessness over time. Key findings from this year's report include:
79-percent of persons counted were unsheltered
21-percent were sheltered
Less than 10-percent were veterans
Most homeless persons surveyed were either from this county or had a connection to the area
74-percent reported becoming homeless while living in San Luis Obispo County
Atascadero was the most frequent place of residence at the time of housing loss (17-percent of surveyed respondents).
Weir said that, though not in the report, local sites where people first look for homeless assistance reported an average 16-percent increase in the monthly number of homeless persons seeking assistance in the first half of 2019, compared to the end of 2017, when the data was first made available.
Weir also noted that similar communities across the state are also seeing an increase in homelessness. Of 13 Continuum-of-Care regions in Southern California, 10 have reported increases, ranging from a 1.7-percent increase in Long Beach to a 64-percent increase in Kern County. However, three Southern California regions saw decreases: San Diego County (down 11.5-percent), Santa Barbara County (down 3-percent), and Pasadena (down 5.7-percent).
A separate report released this year by the National Low Income Housing Coalition found that the fair market rent for a two-bedroom apartment in SLO County increased by 17.8-percent from 2017 to 2019, whereas the average hourly wage for renters increased by only 9.2 -percent.
"Rising rents may have played a role in the local increase in homelessness, because increased rental housing costs extend the time people experience homelessness by making it harder to find housing," Weir said. "Data from local emergency shelters indicate that the length of time people remained in shelters increased from 2017 to 2018."
There are currently only two year-round emergency shelters in SLO County: the ECHO shelter in Atascadero and the 40 Prado facility in San Luis Obispo. Their combined capacity is about 150 beds. In April 2019, the County Board of Supervisors approved funding to expand the ECHO shelter by an additional 10 beds and to build a warming center in Paso Robles that will create emergency beds during the winter.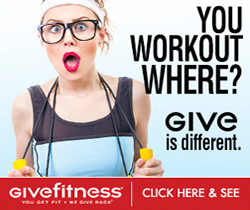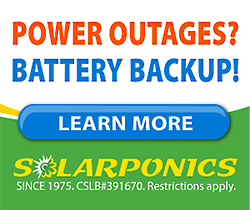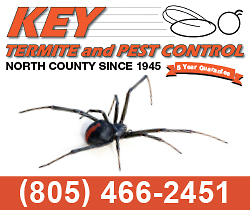 Subscribe to the A-Town Daily News for free!