North County Dance and Performing Arts to present The Nutcracker
–The North County Dance and Performing Arts Foundation will proudly present The Nutcracker Ballet at the Templeton Performing Arts Center (TPAC) on the Templeton High School Campus Dec. 6-9. Guests both young and old are invited to enjoy this timeless holiday tradition at six performances on one weekend only from December 6th through 9th. Choose from the following showtimes:
Friday, Dec. 7 at 7 p.m.
Saturday, Dec. 8 11 a.m.
Saturday, Dec. 8 at 4 p.m.
Sunday, Dec. 9 at 12:30 p.m.
Sunday, Dec. 9 at 5:30 p.m.
"Student Night" Open Dress Rehearsal on Thursday, Dec. 6 at 7 p.m. (includes
a canned food drive for a local food bank)
For tickets please visit www.ncdpaf.org . Tickets are $29 for adults and $24 for children and seniors. "Student Night" ticket prices are $25 for adults and $10 for students with a canned food donation (students must be accompanied by an adult).
In its 22nd year of production, NCDPAF's T he Nutcracker Ballet highlights the beloved Tchaikovsky classical score which contains some of the most recognizable music in the world
and traditional ballet choreography to tell the story of Clara Stahlbaum and her magical Nutcracker doll that comes to life in her dreams and accompanies her on a magical journey. 72 dancers and performers from North County studios including Class Act Dance, Main Street Dance and Paso Robles Youth Arts Foundation auditioned in September and rehearse weekly through the fall months before presenting their pre-professional level talent on stage in December.
Directing the production again this year is Cheryle Armstrong, owner of Class Act Dance studio and Artistic Director of the Paso Robles Chamber Ballet. Joining as Assistant Director is Taylor Santero, Artistic Director of Class Act Dance's Jazz Company. The talented choreography team is made up of Jocelyn Willis, owner of Main Street Dance studio, Blythe Berg and Theresa Comstock, both Class Act Dance instructors, Molly Mckiernan, ballet instructor at both Class Act Dance and CORE Dance Studio in San Luis Obispo, and professional choreographer Kristen McLaughlin. The production is produced by NCDPAF Board of Directors along with a generous and talented team of parent volunteers.
Dancing the role of Clara Stahlbaum is Kaela Tran, member of Class Act Dance's Ballet and Jazz Companies and an 8th grade honor student at Trinity Lutheran School. Enchanting the audience as the Sugar Plum Fairy is Jenevieve Crossett, a Paso Robles High School sophomore who has been dancing for over eight years.
Professional ballet dancer and CSU Sacramento professor, Samuel Fulk, will impress as the Cavalier. Originally from the Central Coast, Sam will make regular visits to train and rehearse with Cast Members. NCDPAF is honored to have a talented guest dancer in the Cavalier role with a connection to our area.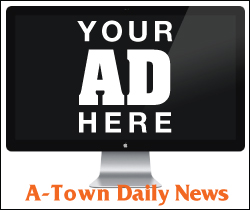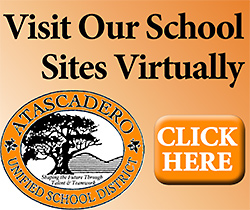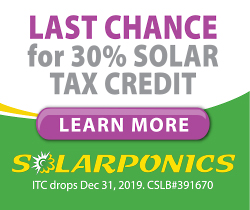 Subscribe to the A-Town Daily News for free!