New nonprofit mentors women in wine and spirits industry
–A new nonprofit, Dream Big Darling, is aiming to make a difference for aspiring professional women in the wine and spirits industry.
Launched this week in the Paso Robles wine country, Dream Big Darling is on a mission to foster the success of women in the wine and spirits industry through mentorship, education, life enhancement and professional retreats.
To fulfill its mission, Dream Big Darling will host its inaugural Dream Big Dinner, Auction and Concert on Oct. 19, 2018 at Oyster Ridge on the historic Santa Margarita Ranch to raise funds for its 2019 professional events and retreat. Women from Alta Colina Vineyard and Winery, Ancient Peaks Winery, Clesi Wines, DAOU Vineyards & Winery, Epoch Estate Wines, J. Lohr Vineyards & Wines and Ranchero Cellars will host an epic night of wine, food, and camaraderie. Visit DreamBigDarling.org for tickets and information.
"We are trying to help the next generation dream bigger and show them what the possibilities are," said Amanda Wittstrom-Higgins, vice president of operations at Ancient Peaks Winery and founder of Dream Big Darling. "Through personal mentorship and professional development, we want to make a difference in the lives of women who are aspiring toward long-term careers in our industry."
Dream Big Darling is steered by a board of directors, leadership team and advisory committee composed of experienced professionals in the wine and spirits industry. The board of directors includes Wittstrom-Higgins (president & founder); Stacie Jacob, founder and chief strategist at Solterra Strategies (treasurer); and Dr. Meredith Dillon, kinesiology professor at College of The Desert (secretary). The leadership team executes marketing, events, networking and more, while the advisory committee provides direction, creative input and personal resources.
The primary driver of Dream Big Darling is an annual professional development retreat that will feature notable guest speakers, workshops, networking and more. The first retreat will take place in the fall of 2019 at Oyster Ridge.
Dream Big Darling is also providing five full-ride scholarships to the next Wine Speak 2019 trade event in Paso Robles on Jan. 7-10, 2019. These scholarships will include access to all Wine Speak events as well as lodging.
Prospective applicants can apply at DreamBigDarling.org.
"My grandmother always used to say to me, 'Dream big, my darling.'" Wittstrom-Higgins said. "I took that advice to heart, and later developed my own passion for mentoring young women. This inspired me to start Dream Big Darling in partnership with some of the most accomplished and talented women in the industry."
She added, "All of us at Dream Big Darling have been personally impacted by caring mentors, and we now want to pay it forward. If you share our passion, we would love for you to join us."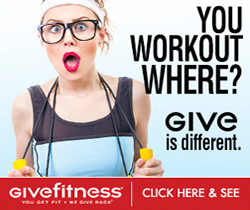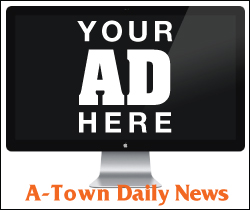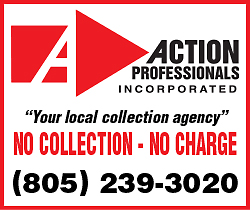 Subscribe to the A-Town Daily News for free!