New Block Shops retail and restaurant complex now open
Retail complex built out of steel shipping containers
–Crate Modular, a manufacturer of modular buildings made from reused shipping containers, this week announced the grand opening of "Block Shops," a 1,900-square-foot retail and restaurant complex made out of steel shipping containers in downtown Atascadero at 6090 El Camino Real, which Crate partnered with Z Villages to develop.
Crate Modular is the first Californian manufacturer of multi-family housing, school buildings and other projects. The company is dedicated to faster building times and reducing waste, which is shown in its use of recycled shipping containers as a building material.
Z Villages is a locally based full-service real estate management and development company passionate about ending the housing crisis in California.
The new retail complex brings with it Ancient Owl Beer Garden and Bottle Shoppe, Negranti Creamery and Stellar + Sun Hat Co.
Opened by two local brewers Marcin Andruszkiewicz and Laurence Duterte who have spent time working with BarrelHouse Brewing Co., The beer garden will have 20-25 taps with craft beers with a combination of locally sourced variants.
Negranti will soon offer its sheep's milk ice cream to the people of Atascadero at this new location.
Stellar and sun will offer hats handmade out of beaver and rabbit felt that can also be custom ordered.
"We couldn't be more excited to have teamed up with a forward-thinking company like Crate that not only has a high standard for energy efficiency but also saves a huge amount of time during the development process," said Max Zappas, CEO of Z Villages. "We were able to handle the site infrastructure and improvements while Crate was fabricating the containers," Zappas continued. "It was the perfect partnership."
Z Villages is the complex's developer and general contractor, Radlab is the architect, Above Grade Engineering is the civil engineer; Budlong and Associates is the mechanical/electrical/plumbing engineer; and crate modular handled the factory built scope of work including procuring the containers, fabricating the openings, as well as some of the mechanical, electrical, and plumbing components.
"Block Shops is a beautiful, modern project, and downtown Atascadero now has three new businesses to add to the growing roster of small businesses that are flourishing here," Zappas added.
Located off of the famed U.S. Route 101, Block Shops is positioned centrally between Los Angeles and San Francisco, benefiting people traveling both north and south on the highway.
The project's creation began in 2019 when Z Villages stumbled on the Berkeley-based Fieldwork Brewing Company, which used the recycled shipping containers concept. Z Villages began working with the brewing company's architect to bring the concept to downtown Atascadero.
To stay up-to-date on the latest news from Block Shops, follow them on Instagram at @block.shops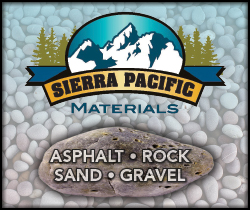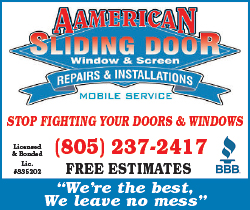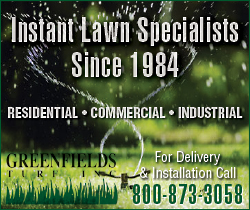 Subscribe to the A-Town Daily News for free!