New bistro features local, organic, made-from-scratch cuisine
A small new restaurant, Next Door Bistro, opened a few months ago adjacent to Di Raimondo's Italian Market & Cheese Shop at 822 13th St. in Paso Robles. It's at the former location Two Little Birds Bakery.
Di Raimondo's owner Jean Higgins said she sought out a chef, created the menu and got a beer and wine license to prepare for a new bistro. Higgins had met a local chef, Ed Drake, through a mutual friend. But, it wasn't until Drake went into the shop to buy some cheese that the two hit it off. Previously, Higgins had told Drake about her plans for the space, so when he was in the shop he asked Jean how it was coming. She told him she really needed a chef. It was then, she said, that the lightbulb went off in her head and the two of them started working together in May 2014.
The bistro is open Thursday through Monday from 11 a.m. to 5 p.m. and serves local, organic — when possible — dishes. Everything, except the bread and cheese, is made from scratch by Drake, who laughed and said that he doesn't grow the vegetables. Drake was trained at The Kitchen Academy in Los Angeles, which Drake said is a vocational fast-track program. From there he worked at various places in Portland, catering, food trucks and Meals on Wheels.
"The food experience up there's fantastic," Drake said. "The culture is not just farm to table, but bringing the farm experience to the restaurant as well."
A vegetarian, Drake said there are vegetarian, vegan and gluten-free options, and he's willing to make any necessary substitutes to fit anyone's dietary needs. Though he is a vegetarian, he said that doesn't stop him from creating delicious meat options.
"I don't want anyone to feel alienated or excluded," Drake said.
Three years ago, Drake and his wife, Caitlin Couture, moved to Paso Robles. She was born and raised here and returned to take over the family business, Couture Farms, an organic farm in California Valley.
"My background comes from making things from scratch," Drake said. Higgins said he even pickles the vegetables and makes the sauces himself. Drake said he goes to farmers markets: Tuesday and Saturday in Paso Robles and Wednesday in Atascadero and gets meat from J&R Meats in Templeton. He does get some produce from local farms, but he's not able to get a lot of that because of the time it'd take him to drive around to all the farms and pick up the produce.
The bistro's menu changes with the season, a benefit and bi-product, Higgins said, of living on the Central Coast with so much produce at their fingertips. Drake said he lets his creativity fly with the soups that rotate on a weekly basis. Higgins said the soups are usually vegan, but not always.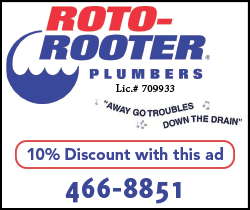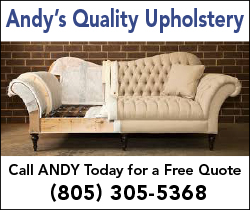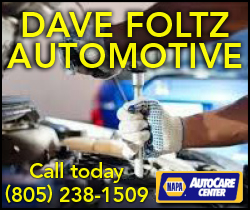 Subscribe to the A-Town Daily News for free!