Native band to play Last Stage West for North Dakota 'water protectors'
Artists perform "Alter-Native" rock 'n blues fusion in support of Sioux Nation
—Native American flutist and band leader Cody Blackbird (Eastern Band Cherokee, Lakota) is not alone in his support of the protestors in North Dakota, who are concerned over the adverse environmental affects of the $3.78 billion Dakota Access Pipeline (#DAPL). In fact, he's part of a groundswell of international support for the Sioux Nation at Standing Rock, and will donate proceeds from a benefit concert this Sunday, Nov. 13, 7 p.m. (tix $60/$70 door, include buffet dinner and three bands from 5 p.m.) at Last Stage West, 15050 Morro Road, Atascadero CA 93422. If you haven't been there, Last Stage West, halfway between Atascadero and Morro Bay off Highway 41, is a music venue, barbecue emporium and all-around honky tonk.
As it happens, November is Native American Heritage Month, and everyone is welcome to the concert.
The Cody Blackbird Band has been touring the United States and internationally in Japan, Australia and elsewhere with their new recording, "All In," which has received kudos from an array of music stars, among them Beyoncé's lead guitarist, Bibi McGill, who says, "Not only is Cody Blackbird an incredible Native flute player, but I love how he blends the Native sound with blues and classic rock." Kenny Lee Lewis, a Steve Miller Band member for years, describes "All In" as a mixture of "jam-bandy acoustic, campfire ignition mixed with guttural, honest vocalizations and prose peppered with traditional Native American flute melodies."
Blackbird began playing the Native American flute at the age of eight. His father, American Indian cowboy poet and musician Thomas Blackbird, worked for the government with the Natural Resources Conservation Service, so the family was often on the road. Blackbird says now, "As a kid I was really hyperactive (I was diagnosed with ADHD), and the only thing that would get me to sleep at night was traditional ceremonial songs and flute music. Those were what calmed me. Eventually I grew to love the instrument and wanted to play… I spent my teen years falling in love with it and playing constantly. When I was younger, my dad would take it away from me because I wouldn't do my homework."
The Native American flute has a history going back some 2,500 years, but it became something of a lost art. Notes R. Carlos Nakai, "In the years of official suppression of native culture, the use of the flute was lost by many tribes and continued as a small part of the tribal cultures in which it remained."
Cody Blackbird is among a younger generation of indigenous Americans who are reviving the instrument. He says, "It was lost for a time and then brought back by people like Hawk Littlejohn, a very well-known maker of Native American flutes who re-popularized them. He was also a friend of my father's. For me it's very much about carrying on the tradition and keeping it fresh, so that maybe people who aren't persuaded by their own traditional music might see it in a new light."
Blackbird describes his music as "Alter-Native" fusion. He is the Cody Blackbird Band's lead vocalist and winner of three Native American Music Awards for his work on the flute. In addition to original compositions he's written, Blackbird performs covers, including songs by Richie Valens, Willie Nelson and Kris Kristofferson.
Blackbird says that there is a comfortable milieu of crossover performing and sharing between American singer-songwriters and Native American musicians. "It's totally shared, which is really cool. A lot of people don't see that sometimes behind the scenes you have Caucasian non-Native artists who are in the mainstream who have been doing it for a long time. Many have been up to Standing Rock, lending their support and doing cross-cultural projects. I'm working right now in connecting the Flandreau Indian School with Paul Winter, who's a seven-time Grammy Award-winning saxophone player and for a long time has been lending his support to Native causes specifically. Another example is Peter Yarrow of Peter, Paul and Mary; we did the Black Hills Unity Concert together, which has been part of his vision and other tribal leaders and musicians alike who envisioned this concert of unity in the Black Hills of South Dakota and shared the bill there with Arlo Guthrie, Buffy St. Marie—that itself has been a catalyst of indigenous and non-indigenous artists coming together, big name national and smaller regional acts."
In fact, many Americans want to connect with First Nation cultures, as evidenced by the sales of novels by popular writers like Sherman Alexie, Louis Erdrich and others, and by the solidarity that Native American causes routinely receive in non-Native communities—not that we necessarily know that much about Native Americans. In his book Everything You Know About Indians Is Wrong, author Paul Chaat Smith writes "although we are imagined as primitive and simple, we're actually anything but." A curator at the National Museum of the American Indian in Washington DC, Chaat Smith quotes 60 Minutes producer Don Hewitt as saying "the Indian experience is an ocean of terrifying complexity" and adds, "the Indian experience, imagined to be largely in the past and in any case at the margins, is in fact central to world history."
We can see that now, with people arriving from around the world to camp out in solidarity with the Sioux Nation protesters at Standing Rock. Writing the other day in Salon, NPR producer Sandy Tolan noted that Standing Rock protesters, who call themselves the "water protectors," have come from "Indian lands across the Dakotas; from 300 North American tribal nations; from Jamaica, Central America, Norway, the United Kingdom, France and Japan." The water protectors have also received support from Palestinian solidarity activists at Standing Rock.
The Cody Blackbird Band will perform a one-hour set on Sunday, including songs from "All In" as well as a new song they've been working on since they were last at Standing Rock, titled "Where Were You?"
From Atascadero the band will eventually head north to Portland where on Nov. 27th they'll perform a Stand With Standing Rock concert on the same day that their friends Jackson Browne and Dave Matthews perform concerts in North Dakota and Washington, DC respectively.
"I've always pledged to dedicate as much time as humanly possible to environmental issues and clean water," Blackbird says, "issues that affect all humankind."
Cody Blackbird Band at Last Stage West, 15050 Morro Road, Atascadero CA 93422. Call (805) 461-1393.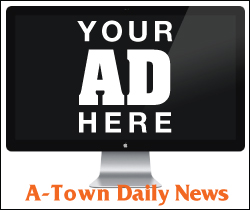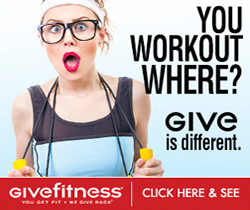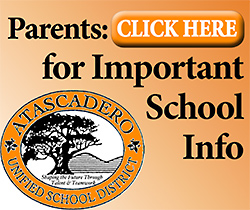 Subscribe to the A-Town Daily News for free!