Nationwide 'Pop-Up Shop' trend comes to Atascadero Sunday, Oct. 6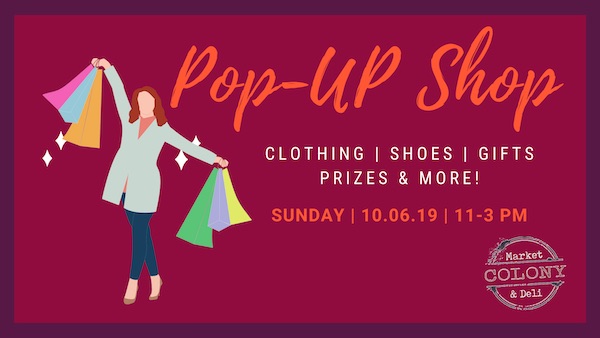 –The Pop-Up Shop trend is coming to Atascadero on Sunday, Oct. 6, from 11 – 3 p.m. at ​Colony Market and Deli (Colony) located across from the Carlton Hotel at 6040 El Camino Real in downtown Atascadero.
Featured shops include:
Anna & Mom​ ​(women's and children's apparel and gifts)
​Roxanne's Birkenstocks​ ​(Birkenstock, Ugg and comfort footwear)
Life Elements​ (hemp-derived CBD craft skin and body care)
​Drew Davis Fine Art​ ​(Contemporary Impressionist working in oil and acrylics)
In addition, Vivant Cheese​ and ​Purple Cowboy Wine​ will be on-hand. Purple Cowboy wines support the fight against breast cancer by giving back to ​Tough Enough to Wear Pink​. There will be prizes and giveaways throughout the day.
The Pop-Up Shop Event came into being when Colony co-owner, Joanna Wemple, began taking note of customer requests. "We keep hearing from customers how excited they are with all the new things to do in Downtown Atascadero, but that they wish more shops were open on Sundays. We figured we have the perfect space to bring everyone together, so why not try it out!"
The October event will be the first in the series of monthly Pop-Ups. "We know that the Pop-Up trend is hugely successful nationwide. The hope is to showcase different vendors each month with the goal being that when folks are not shopping online that they will consider staying local and shopping locally in Atascadero," said Wemple.
November and December Pop-Ups are currently being scheduled. Vendors can contact Joanna Wemple at (805) 460-6252 or contact@colonymarketanddeli.com​ for more information.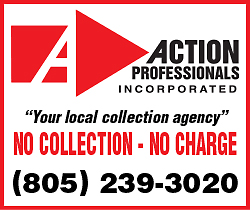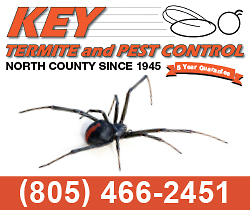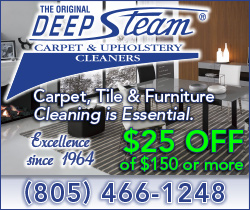 Subscribe to the A-Town Daily News for free!